Lighting plays a very important role in giving the perfect ambiance in your room. You must get right kind of lighting while decorating your room. Purpose of this post is let you know how to get the lighting right for while you get interior design done for your home. If you are planning to hire an Interior designers, then they would suggest you several ideas to get your lighting right, so spend some time in planning before implementing.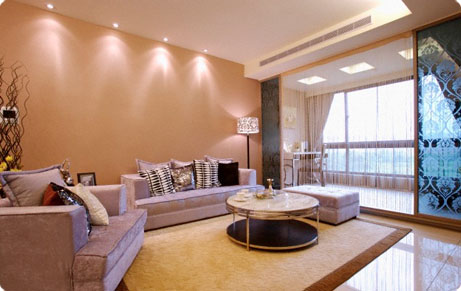 Be specific about what kind of lamp should be used and at what location. Ideally you should get multiple lamps installed at various locations like entry or the doorway. You should get small table and night lamps installed, apart from the usual lighting in your room.
Create a perfect balance by having different kind of lamps like table lamps, overhead lamps, decorative lamps, floor lamp, but be wise while choosing it for every room. Ideally do a mix and match.
Always get task lights installed specially in the work area like in your library room or near study table or a working desk.
Bathroom lighting should be different from the rest of the rooms and do good planning in choosing right kind of light for your bathrooms.
Install dimmers for main night lamps in every room. Dimmers help you adjust the light as per your mood and requirements.
Finally, you should always avoid too much of fluorescent yellow lighting. A crisp white light would be just perfect. Lighting in your room should be treated as a decorative element and it should match perfectly with the overall design of your room.
Take opinions from expert interior designers as well, because they are the best people to suggest, as everyday news trends are getting introduced.