Finally the special day of the year has finally arive, and love is immensely in the air. Wondering why? Well, wake up it's the Valentine's Day week! Boys and girls, or hubbies and wives out their, you are all expected to do something special to express your feeling for your beloved and better-half. No matter how young is your relationship, but girls would love to see you doing something special for her.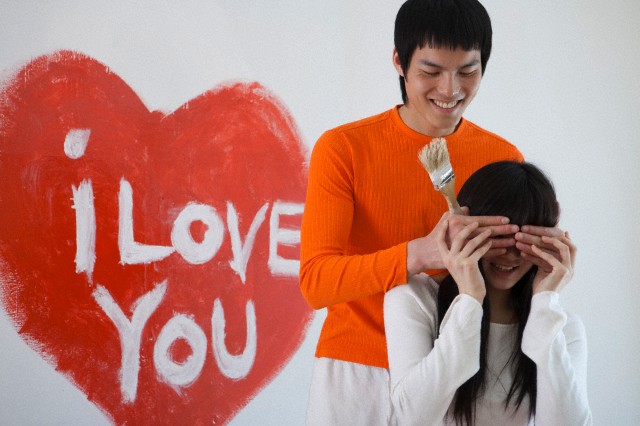 No doubt that people must be doing something or other different and special for their beloved maybe on a regular basis, but this day shouldnt be wasted at all.
Here's how to decorate your home and surprise your partner
There are tons of ideas and creative things that you can utilize to make this day special for your love, but still here are some tips you can apply.
Your home's entrance is the most vital part. Hence, you should do some simple decoration just to give her clue of what's awaiting inside. You may hang some heart shaped balloons, or some sheer curtains to give it a romantic look.
Light some scented candles, turn on some nice instrumental music in the background. This will create a very romantic ambience at your home.
If you are too tired to go for a dinner after a hectic office, then better plan for a candle light dinner at home. Order food, chocolates, ice-cream and other items in advance. Arrange a special table for two, to get that awesome feel of being together. Put a rose or her favorite flowers on the table.
Decorate your bedroom with pink, maroon or red coloured accessories. These colours are meant to do wonders, and they are very passionate and romantic as well. And always remember to choose a colour as per your partner's choice, and then decorate it. Change bed cover, pillow cover, cushions, and curtains and keep in mind that the colours of these materials should compliment each other. You may use heart shape cushions for this as a fancy decorative item. You can also place a special Valentine's Day greetings with your message written in it, along with a special gift, on the bed.
Over to you
Valentine's day comes just one's in a year, so don't you think this day should be made grand? Of course you have the other days too to celebrate grandly, but don't ignore this day. Celebrate the day of love grandly.