Are you tired of pests and flies and want to get pest control done at your house in Bangalore? Unsure about which pest control company to hire who could offer effective pest control services in Bangalore just at the right price? Use ServiceSutra – ServiceSutra makes it super easy to find and hire best pest control companies in Bangalore without any hassle.
There is high chance that rates and charges of different pest control agencies for same or similar kind of treatment will vary. Some of the pest control agencies have a rate card for basic pest removal services, but usually it's better to have them inspect the infestation of pests and then ask for written quotations.
Charges for pest control services
There are so many pest control companies in Bangalore and it's not going to be easy to find a service provider who is competent enough to offer best quality pest treatments at competitive rates. Rates of pest control services vary depending on several parameters such as:
Number of rooms in your house.
Kind of treatment you need.
Level of infestation.
Kind of bug e.g. cockroach, ants, bed bugs, termites etc
And above all on the agency you are working with.
But to give you a ball park figure the charges starts from as low as Rs. 500.00 per visit and it could go up to 3000 or more depending on any of the above mentioned actors. So it's always recommended to compare rates from a couple of pest control companies before you take a call about hiring one in Bangalore.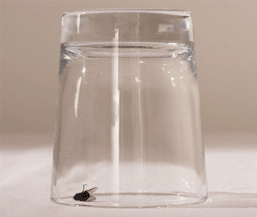 Your sweet home is for your family, not for the pests and bugs. These bugs are like unwanted guests that you want to get rid of soon. A professional pest control company can help you get rid of these pests and bugs.
Services offered by pest control companies in Bangalore
Pest control companies offer end to end pest control services which include treatment of affected areas ad removal of all types of pests and bugs in and around your house. They will do a survey called home inspection and create appropriate strategy for effective pest management at your home. They will also help you with appropriate pest control tips and guide so that you can prevent such pests from entering your house after treatments.
Pest control agencies offer various types of services such;
Common pest Control
Cockroach control
Bed bug treatments
Rodent control
Spider removal
House Flies control
..and much more. They also offer commercial pest control services for office and commercial complexes like restaurants, shops, resorts, movie theater and so on.
Why pest control is essential?
Infestation of pests and bugs can be fatal. At home they could bring hell lots of diseases and at offices and commercial places, pests could do disaster. Different types of pests could result in different kind of damages. Termite and bed bugs are considered to be the most dangerous bugs. Similarly lizards, cockroaches, ants and flies could make it difficult to live happily in your sweet home. Thankfully, you can prevent these pests and bugs using simple pest control tricks and tips. Or else, you have to call a professional pest control service to eradicate these pests.
Professional pest control companies not only help you get rid of these pests but they also help you in preventing them from re-appearing after pest treatment is done. It won't look good to find a cockroach in your kitchen or in the bathroom. It's terrible and it must be removed.
Imagine you are seating in a restaurant and suddenly you notice an ant in your foods or a cockroach near the table? What would be your reaction to it? Cancel the order and leave. Think for a moment how difficult it's going to be for the owner to run his/her business?
Here's how ServiceSutra can help you
At ServiceSutra, we have a simple objective. We want to make it super easy for you to compare and hire service providers like pest control agencies, relocation companies, interior designers etc. It's super easy to get started and it's totally free.
Just tell us your basic pest control requirements and we'll make sure to introduce to three different pest control agencies in Bangalore who are competent and available to help you out. They will call you back in no time and you both can discuss the process, work out a schedule as well as rates for pest control service.
There is no obligation to hire an agency unless you are fully satisfied with the overall proposal of the pest control agency in Bangalore. It gives you the opportunity to explore, evaluate and take an informed decision.
Over to you
Whether its ants, cockroach, bed bugs or termites, pest control agencies that are available on ServiceSutra can help you get rid of them. Pest control companies can offer one time service as well as you can ask for yearly or half yearly package.
How do you hire pest control companies in Bangalore?