Axiom Interiors is a fully owned subsidiary of Axiom Estates Advisory Services Pvt. Ltd, world's largest provider of property services in India. Axiom Interiors Kolkata, offers complete interior designing services. They specialize in converting any space or area to a strikingly gorgeous place. They offer both residential, and commercial interior designing services. Be it a new home or an old one, office or a shop, if you want to get it furnished and renovated, get in touch with Axiom Interiors.
Axiom Interiors have a team of highly experienced and professional Interior Designers. They have a team of more than 50 professional designers and consultants, who work hard to deliver the best quality interior designing service to its customers, all across India.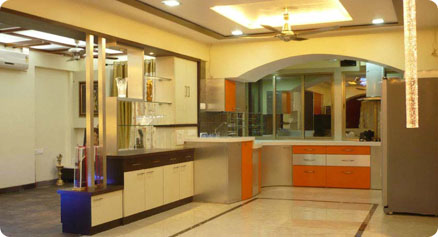 Axiom Interiors works with only the best suppliers in Interior Designing Industry. The experts working there have plenty of  innovative designing ideas for the customers, in their stock. They can easily provide fabulous ideas of furnishing and renovation their client's home/rooms.

Why to select Axiom Interiors?
Apart from having a brilliant team and a very wide network, there are some other advantages that this company provides to its customers, such as:
A dedicated team of experts who'll be coordinating the whole project, and the overall process.
They'll ensure maximum utilization of the available space in your home or room.
All required resources and facilities for e.g- the civil, carpentry, plumbing and electrical are available under their project itself.
Only the best quality and durable materials will be used in your projects. They wouldn't comprise with the quality of the raw materials.
They provide fully customized solutions, based on your requirements and the budget.
Summary
Axiom Interiors has network of offices in all metropolitan cities, in India. Axiom Interiors have their own presence and offices in Kolkata, Delhi, Mumbai, Bangalore, Hyderabad, Goa and other cities in India. You may Request Free Estimates for Interior Design and Decorating services  from Axiom Interiors and other Interior Designers in Kolkata