Relocating is unavoidable in today's era, and no matter how many times you have moved your house, keeping track of every process involved in home shifting is never easy. There are lots of things which you'll personally have to do, which includes planning, finding movers, scheduling and tracking everything well to avoid any hassle. The day when you have decided to relocate your house, you ought to find out the most efficient movers and packers companies, arrange insurance for your goods, update your address, and look after other things too. Hence, having a home shifting check-list would definitely help you track down each of these tasks, as you'll be done with the relocation easily.
Home shifting checklist for moving a house
Tracking and scheduling is an integral part of hassle free home shifting. A properly created home shifting checklist can help you track several tasks like finding movers, checking abut subscriptions and much more. Just to make sure, you don't miss anything; We've created this home shifting checklist to help you keep track of everything when moving a house.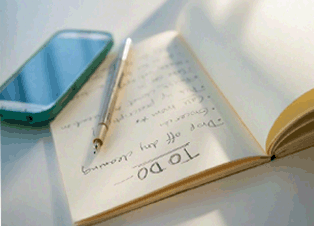 1. Find a Packing and Moving Agency
The first and foremost thing that you will have to do is reach out to a professional, and efficient packing and moving agency, who can help you pack and move your goods at ease. You can just visit our site ServiceSutra.com to compare rates and offers from multiple packing and moving companies, in just a click. Comparing rates and offers will help you understand the average costs, and the process of relocation.
2. Pets and Animals
Do you have pets? Are you planning to take them along with you to your new home? If yes, then you have look for some special arrangement to take them along. Most moving-packing companies don't take the duties of your pets, so talk to them in advance and know whether they can or cannot make any arrangements for your pets.
3. Furniture and other old items
Do you want to carry all the furniture to your new home? Is there any old furniture that you don't want to carry? Make a list of the goods which is useless, or old and sell/donate/or dispose them off. Why to clutter your home unnecessarily?
4. Plants and other such goods
Are you taking plants with you? If carrying them is burdensome then lease gift it or donate it to someone.
5. Subscriptions and Payments
Have you stopped or changed your address and home location in important documents? Have you stopped all the local subscriptions?  Make sure you do that! Update and handle all your documents, accounts and even subscriptions. Get your address updated or and subscription closed before relocating.
6. Local Supplies
Make sure you pay all the debts and other bills of local services such as electricity, phone, local suppliers like the grocery store and etc.
7. Update Your Offline Social Network
Today we are available on Facebook, twitter and Google Plus, but our offline social circle is equally important. Let them know you are shifting, give them your new contact details. Make a list of people you need to share your new contact details with.
8. Cleaning Your Old and New Home
You must do loads of arrange to get your old home clean, specially if it's a rented flat or apartment. As you'll leave, some one else may be staying, so get it cleaned. Also ensure that your new home is clean before you enter it.
Over to you
Follow the above tips to make and follow a check-list before relocation. A check-list will never disappoint you. In fact, it will reduce your mental pressure a lot! And to reduce the physical pressure of relocation, you can opt for a packer-mover company. If you have more suggestions, please write it on the comment box. We will be happy to receive feedbacks. 🙂