Whether you're a beginner or an old hand at developing, there's a lot of considerations when working on new land. Developing a house will require different ones to developing a large public complex. Building any sort of property is financially risky because there's a chance that no one will buy it upon completion, or you'll spend more money on the construction than what it'll be worth.
It's important to do in-depth research on the type of property you want to build to know specific things you need to consider. However, here are some key things that everyone who wants start working on new land needs to know.
Developers do research
Before making any changes to the land, you need to do a lot of research on what you're able to build on the site, as well as companies that will help you achieve your vision. These companies can range from architecture firms to equipment part suppliers like Fortis. Having an idea of what sort of companies are out there that can assist you will make encountering a future problem less stressful.
Depending on where the land is, there may be restrictions on what can be built and permits that may be needed. All good construction developers will educate themselves on these before making any plans, and definitely before starting to work on the land.
Have the right equipment
Different equipment will be needed depending on what and where you plan to build. Once you've purchased the correct ones, it's important that you keep maintaining your equipment. For example, you should check if there's enough air in the tires that will allow you to easily drive over any muddy or rough terrain on the site. This will ensure that you can work efficiently and that you won't cause damage to the machine. Some types that might be right for you are:
Excavators
Tower cranes
Compactors
Dump trucks
Compactors
You need to have the right equipment with good quality. However, if you only need to use a piece of equipment once or for a short amount of time, a good option is to hire it.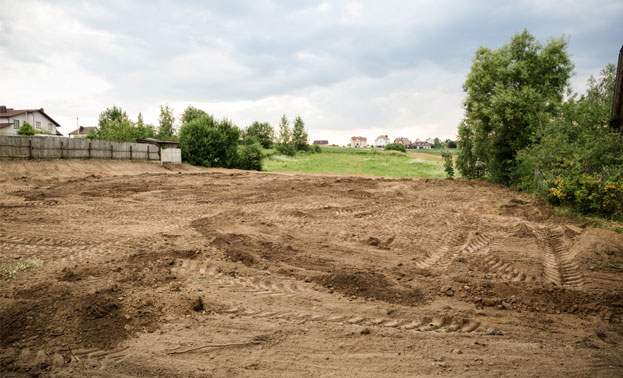 Developers have a vision and turn it into a plan
It's rare that anything great comes out of a project that didn't have a vision. There's likely a reason you bought land to develop, whether it was to build your family a huge house or a tiny home. It's a good idea to write a list of everything it entails, from having a pool in the backyard to having a red front door.
Once you have a clear vision, it's easy to turn it into a plan. Hiring an architect to design a floor plan that will work both with the land and the restrictions will help you keep true to your vision. They're likely to have a lot of suggestions and ideas that you haven't thought of and it never hurts to listen to them. However, ensure that you stick to your original vision and refer back to the list you wrote. If for some reason, your dream vision is impossible to happen, the architect will design something that is as close to it as possible.
The design of the property will guide you in planning:
How long the development will take
How much it'll cost
The companies or teams you'll need to use
The permits you'll need to attain
The plan will work to keep you on track and guide everyone on what they need to be doing to make your vision and design become a reality.
Keep an eye on the construction budget
Most constructions exceed the original budget that was set aside to complete it. There are many things that can cause this and you should be aware of them. Whether it's atrocious weather making working on the site unsafe, or it's the wrong materials being ordered. It's a good idea to also have a budget for styling the interior to ensure that the inside will look as good as the outside.
You may find that as the development continues you need to save more in some other areas. For example, if installing the plumbing ended up costing more than planned, you may need to find a cheaper timber to balance the cost.
Summing up
There are some key things you need to consider before starting to work on new land. Starting with research will encourage you to design a property that will function well on the land while also complying with your vision.
From knowing the restrictions and permits that you need to have and follow, to having the correct equipment that will allow you to perform the tasks required to build and excavate.
To avoid financial distress, you have to keep an eye on your budget and cut costs if you need to. Proper planning and having the correct equipment for the vision that you have for your new land will help you achieve the reality of your vision.