Pest control companies in India offers all types of pest control services. Right from bed bugs treatments to cockroach and ant control, they offer complete pest control solutions. Pest control services can be availed to control pests in your home or in your office. But how would you know which pest control company is better in pest treatment among all of the options that's available in your city?
Things have changed a lot and thanks to the technology, pest control and bug treatments services are available across all of the major cities in India. If you are planning to hire a pest control company in India then here's what you should ask the service provider;
Are they offering you a packaged deal or they are going to charge you based on no of visits and treatments?
How many visits do they think it would require to get rid of pests like cockroach, bed bugs, termites or other pests?
If they offer a package then how many treatments are included in the pest control package?
During and post treatments, is there any smell left behind?
Do they use eco friendly pest control methods and procedures?
Is there any hidden cost?
These are some of the very basic question that you may like to ask to a potential pest control company in India before hiring.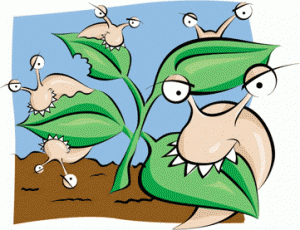 Pests control is a service and different pest control companies may use different types of techniques and procedures for pest control and bug treatments. Obviously, rates of pest control services will also vary from company to company. So it's always better to talk to a few (at least two or three) pest control companies before hiring one for pest control services at your home or office.
When you talk to different pest control companies in India, you get to understand their approach and process and that way you would know which pest control company is offering you better treatment at much competent price. This way, not only you get to save your hard earned money, but also ensure that you are actually dealing with a skilled pest control agency who can do better pest treatment than their peers.
Pest control services for home, office and car
Pest control companies are available for pest control at home and office. They can help you get rid of all types of pests, ants, cockroach, termites and bed bugs. Cockroach and termites can become real threat and it can affect the atmosphere and cause hell lots of issues in your home or office.  Pest control services are also available for car. Imagine while driving if you end up seeing a cockroach inside your car? That would be terrible, isn't it?
Similarly, bed bug treatment can be done by pest control companies to get rid of bed bugs from your bed, mattress, sofa sets and other furniture in your home or office.
Summary
Pest control services are very useful to get pest removal done from your home or office without any hassles. There are some well equipped pest control companies and all that you need to do is, be a little aware, compare a few pest control companies and decide after evaluating everything from price to the process they follow.
What has been the biggest challenge for you while hiring a pest control company in India?