Storing household items at storage facilities in India will help you ensure that your goods are safe for as long as you want to keep it in a storage facility. But irrespective of the city and volume of household materials that you want to store, if you want to ensure that your goods are stored safely for longer period of time, you ought to know a few things. Proper precautions have to be taken while storing your goods and if you do so, you can store it safely for longer period of time.
General convention is that your goods will be taken from your home and storage service provider will simply keep it in the storage facility. But that's not how storage services in India works. First of all, your household items have to be packed properly and then it will be moved and stored in a proper way in the warehouse. How your items are placed or stacked also matters.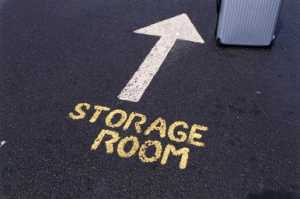 Here's what we are going to discuss abut in this post to help you store household items for longer period of time in a warehouse. Here's what we are going to talk about.
Items that can't be stored in storage houses
Finding and renting out a storage facility
Packing and moving household items for storage
There are certain items that can't be stored in warehouse
You have different types of items in your house and you might be thinking that when you are renting out the storage space, you can store all types and sets of goods. But hold on, there are certain limitations in which items you can and can't store in a warehouse or storage facility in India.
Inflammable items can be stored. Usually items like wine, liquor, acid, firecrackers etc can be stored in the storage facility which is mainly meant for storage of household goods items.
Similarly, hazardous materials or anything which is toxic in nature can't be stored in household storage facilities. You should also get rid of anything liquid which may leak like kerosene, diesel, petrol etc. Also food items and food grains should not be stored with your household goods.
Renting out storage space is suitable for major domestic household items like TV, Fridge, Washing machine, furniture, kitchen sets, dining table, bed, mattress etc. Hope you get the idea, so let's move on to the next step.
Finding and renting out a storage facility in India
Storage and warehousing facilities in India are usually of two types. One is used for domestic goods storage and another one for commercial goods storage (warehouses). Domestic household items storage facility is mostly offered by packers and movers companies in India who anyways have to keep a storage space to store goods while in transit. Such storage facilities can be easily found in your city, especially in major cities like Delhi, Mumbai, Pune, Bangalore, Kolkata, Chennai, Hyderabad etc.
Again you can rent out a private storage area or a shared one. Obviously private storage area will be accessible to yourself only and you will have the keys. But since this option may cost you more, you may like to go for a shared storage space. Depending on the volume of goods, you can decide on how much of space will be required for storage of your goods and for how long. Depending on the space and period, a storage service provider should be able to give you the idea of costs.
So how do you find a storage facility in India to store your household goods?
It's pretty easy. Search for storage service providers in your city or ask your friends or you may simply post your storage needs on ServiceSutra and get connected to storage companies near you.
As you know, costs of storage service depend on the volume of goods and period, it's recommended to speak with a couple of storage service providers and then take a call based on your evaluation.
Here's what to look for while hiring storage services in India
You can find storage service provider quite easily, but there are certain things that you should keep in mind while renting out storage space.
Find a storage facility that's nearer to your house. It's not possible at times because storage facilities are usually located outside of the town, but still if you have choice; prefer to go with the one which is nearer to your house. That way, it will be easy to move your goods as well as convenient for you to access them when needed.
Safety of your household goods is really important. You can ensure that by visiting the storage facility yourself.  Visit the warehouse and ensure that safety equipments like smoke detector, fire alarm, CC TV etc are installed.
Also give priority to accessibility of your goods. Who knows, you may need to access your goods during the period it's lying in the warehouse.
Packing and moving household items for storage
Now when you have already hired a storage service provider and rented out space to store your household goods, it's time to start packing. You may like to pack your goods yourself or ask the storage company to do the packing. Packing done by storage service providers will be much safer than packing it of your own. So take a call accordingly.
Whoever is packing, just make sure that items which can be disassembled like bed and other furniture are disassembled before packing. This way it will occupy less space and will be easy to handle. After all you goods have to be moved as well till the storage facility.
Here're a few basic precautions that you should take while packing your goods for storage
Disassemble all furniture which can be disassembled to save space and handle it safely.
Put smaller items into a box and seal it properly. It's better to use some kind of cushioning not as much as you do while doing long distance move, but do it to ensure that goods inside the box will remain protected while moving from your house to the warehouse.
All your curtains, rugs etc should be cleaned, folded and packed properly.
Dry your refrigerator and washing machine because moisture can simply harm them.
Pack fragile items like Television, PC monitor, other glassware items quite safely.
Lock all of the boxes, VIPs properly.
Summary
Storage facilities are always available to store all types of domestic household goods safely for months. But all that you have to do is pay a little attention while hiring a storage service provider. Hire a storage company who is well placed and have safety measures in place in their warehouse.
What do you think is one of the most challenging tasks while hiring a storage service provider in India?