Natural disasters are unpredictable. It can happen anytime, anywhere, and possibly at the most unexpected time of your life. One of these disasters is the flood. That said, you should always be prepared and know the essential actions to take before, during, and after this calamity, especially if you live in an area prone to flooding.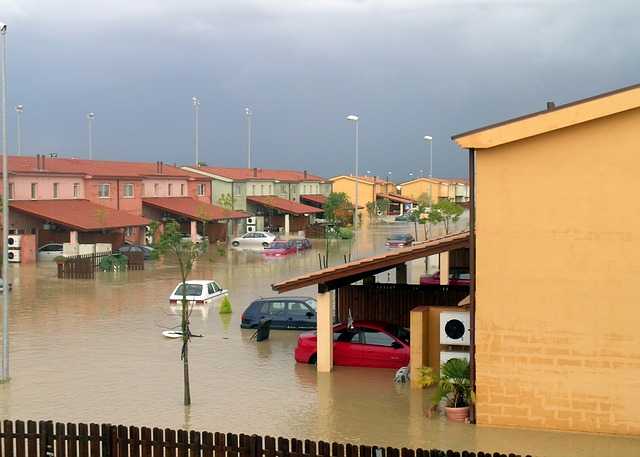 Instead of being on edge and stressing over the destruction caused by floods to your home, do the things you need to do to restore your property. Keep a calm mind and think of how to restore your home to its former state.
If you don't know where to start, take a cue from the steps listed below on how to restore your property after a flood.
Contact your insurance company
When your home is flooded in and a lot of your belongings are submerged underwater, you should expect a lot of damages once the water subsides.
Thus, the first thing you should do to deal with all the damages is to call your insurance company and get some help. Concerning this, review your insurance contract to find out what and what's not covered by their policies.
The assistance you'll get from your insurance company can be a big help to restore your home after the flood. For that reason, it is highly advisable to get one or multiple insurance plans, so you don't have to break your bank when facing repair costs brought by the calamity.
On top of that, if you already have flood insurance, don't forget to take after-flood photos of your house. Make sure to take a picture of the worst devastation you can find. When filing for an insurance claim, some insurance companies need accurate documentation on how severe the calamity affected your property.
Hire cleaners
Once the flood has stopped, you should start cleaning your home within a day or two after being cleared from hazardous damage. If you experienced severe flooding and mud is all over your place, you might need to hire professional cleaners to restore the cleanliness of your home.
Generally, it is unsafe to touch floodwater. Experts have the right knowledge and equipment to deal with all the mess within your property. Cleaning would be faster, too, since these professionals usually come in groups.
However, if you decide to do the cleaning yourself, make sure to equip yourself with protective gear and an appropriate outfit. Most importantly, don't forget to use a disinfectant to sanitize your hands after cleaning.
Inspect your property
After the flood, some structural damages to your property may become apparent, and severe damage may need a professional inspection. That said, you can check your house for visible destruction, including:
Deformation and bending of structures, such as floorboards
Severe wood rot in the end grain of lumber structures
Ground erosion and other visible undermining of your home's foundation
Termite damage
Wet wallboard, paneling, plaster, and insulation
Roof damage such as cracks, defective flashings, holes, and missing shingles
While you can point out the noticeable damages on your property, you will want to get the help of professionals for a more thorough inspection of the mentioned structures above, as well as the following:
Sewage systems
Air ducts
Air conditioning and heating systems
Walls and ceilings
Electrical systems
Moreover, it is essential to address all the existing damages on your property after the flood to prevent possible risks brought by deterioration and unseen cracks. You can proceed to the repair process after all the necessary inspections have been performed.
Repair the damages
When you experience flooding and water is all over the place, you will undoubtedly face several damages after this calamity is over. Usually, water damage will be present, molds will eventually show up, and structural deterioration is possible.
With that, you will need the services of professionals to repair your home. From electrical and structural damages to water damages and getting rid of molds, finding the right people is crucial for the restoration of your home.
After doing the things listed above, you can visit some sites that offer restoration services, such as www.restoreunow.com, among others. By doing so, you can get in touch with the experts near you who can help restore your home despite all the damages it has.
Furthermore, you need to take action immediately when it comes to repairing your home after the flood. Otherwise, you will face more significant damages that may require a more considerable amount of money for the repair cost.
Takeaway
Flooding can happen unexpectedly and may occur without any signs and warnings. Experiencing such calamity can be overwhelming and stressful. However, if you know what to do and take all the necessary actions to deal with the damages, you can get back on your feet quickly. Following the essential steps discussed above can help you bring back the beauty and functionality of your home in no time.
Author's bio
Daniel Blake has been hustling as a design student and freelance content writer for four years now. He actively contributes articles to various sites that specialize in real estate, interior design, property preservation, and technology. When he's not busy making ends meet, Daniel spends his time reading Edgar Allan Poe's classics.