Everyone love their home, especially when they have invested money on building it. But with the passing time it is very natural for anyone to get bored, and think about developing or remodeling their current home. Are you bored as well, and want to develop your residence? Then all you need is an efficient architect who will inspect your home, understand your desires and then work accordingly to remodel your home. But you cannot randomly hire an architect for remodeling projects. Choosing an architect for remodeling isn't a very easy task; though it doesn't require any physical labor, but you'll have to use your brains tactfully and analyze the one that is perfect. There are plenty of things that you'll have to know, verify and then choose an architect.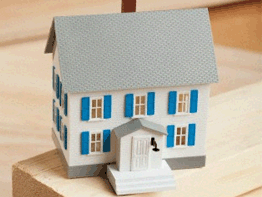 Employing somebody to remodel your most precious possession is always going to keep you stressed. And you are also going to have a neck-wrecking relationship with the architects, because once they start planning and remodeling your home, you can't stop them. But, if you want to remodel your home well, you will require an architect who is worthy enough to transform your home much better than its current model. But how would you know whether the architect is worthy or not? Don't worry. Below are some ways to choose an architect before hiring them for remodeling projects.
Tips to hire an architect in India for your construction projects
Here are few things that you'll have to look for in any architects before you choose one to work on a remodeling project in India.
1. Consult before choosing
If you haven't ever remodeled your home before and have recently decided to do so, then consult your family member, friends, and colleagues and ask them for referrals. Ask for referrals to the ones who have already remodeled their home, and was pretty much satisfied with their experience. If they were satisfied with their remodeling experience, then consult and connect to the architects they had chosen for their remodeling project. Referrals from a near one gives you a bit of satisfaction, and builds a trust within you.
2. Research about the architect
If you are looking for the architects yourself, then you have to do plenty of research on them before you choose the one. Actually, you need to search for more than two or three architects, research on all of them and finally compare them and choose the one that completely fits all your requirements and expectations. The more you research, the more you get to know about the architects.
3. Ask for credentials of the potential Architects
Before you choose or while choosing architects, one important thing that you'll have to do is check their credentials. Until and unless you check their credentials you'll never understand how credible they are. So check their qualifications and achievements, because these things will give you a fair idea about their credibility.
4. Ask about license
Before choosing any services or service provider one must definitely ask them about their license. Unless an architect is licensed, you shouldn't hire them at any cost! A license is nothing but a proof that the person is professional, expert and has experience. Hence, never give away your house in the hands of an architect's who has no license and proof that he is worthy to work on any remodeling projects.
5. Check previous works
Checking an architect's previous works is really important. If they can present to you a portfolio of their previous works, then you can see their work, analyze their creativity and potential to think out of the box. Therefore, if you want your home or any other project to be completely different from others, then check their portfolio and choose the one who is better.
6. Check the rates
Budget is something that worries everyone. Before taking out the wallets, one has to think several times and then finally take out the money. Similarly in case of hiring architects we need to know their charges. We also need to question them about the basis on which they charge. One thing that's for sure is, great architects might cost a little more than an average one, but the amount of value added to your project could be worth it. Therefore ask the architects about their charges, and then choose accordingly. You can later negotiate too.
Key take aways
So before you appoint an architect for your remodeling projects, do look after certain things that are listed above. If you keep these six things in mind and accordingly choose an architect, then your remodeling projects will surely be successfully remodeled into something really ravishing. And along with a successful remodeling, you will feel that you have invested on an architect who is truely worthy. The client-architect relationship has to be very personal involving discussions of habits, hobbies, and tastes. So research, scrutinizes and choose the one that is best, so that you don't repent later after pouring money designing and furnishing your home.