One of the worst words a landlord could hear? Vacant. The success (or failure) of most rental businesses rides on the vacancy rate of their properties, or how long a unit sits on the market unrented. Generally, vacancies should be avoided like the plague, and when they do occur, they need to be filled ASAP.
If you're losing monthly income to a property that's going unoccupied, here are 7 ways to find a renter fast and prevent a vacancy in the future.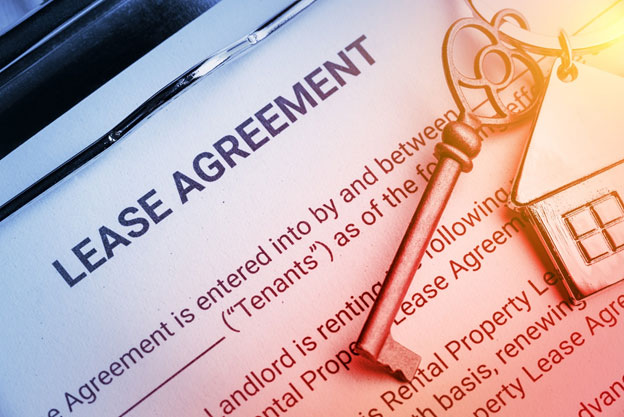 Stay on top of Maintenance Requests
One of the top reasons tenants decide to relocate is due to dissatisfaction with their landlord. Nothing can feel more frustrating than feeling like your voice is unheard. Show them you value their tenancy by promptly responding to their maintenance requests.
Some issues will obviously be more urgent than others, such as a water leak versus a broken cabinet door, so use your time management accordingly. If you can't keep up with the requests as they come in, you might consider hiring a property manager to help you out. Whether you make the repairs or you hire someone else to, remember to document your expenses and write them off to the IRS come tax season.
Keep it Clean
Whether or not there's a request at hand, you should always be staying on top of your property maintenance. Community living areas should be kempt, landscaping groomed. A filthy property won't attract any tenants.
Spruce it up

The exterior is the first thing potential tenants will see driving by; maybe it's time for a fresh coat of paint? A shoddy, downtrodden exterior won't do you any favors no matter how clean you keep the property. Give it a face lift by sprucing up the exterior and, if necessary, modernizing the interior with shiny, stainless steel appliances that will make potential renters smile to see.
Be Flexible

Instead of trying to attract new tenants, you should attempt to retain the ones you admire. As you already know, high-quality tenants who pay their rent on time are difficult to come by, and the costs incurred from tenant turnover can disrupt even the most cautious of budgets.
If a tenant's lease has expired but they cannot commit to another 12-month lease, consider offering month to month rental agreement to keep the property occupied in the interim. Have an outstanding applicant that comes with a dog? It might be worth contacting your insurance company to see how much a pet policy would cost.
If you're flexible and can give a little, you'll probably get a lot back in return.
Research Local Rent

If you can't hang onto your renters and no one seems to bite on your vacant property, it might be time to research local rent to make sure you're in alignment with comparable properties. Overpriced properties will be lost to competitors listed with a lower monthly rent, but at the same time, you don't want to feel like you're just giving your property away.
To get a good idea as to what you should be asking for, try to find two to three similar properties in your area based on the number of bedrooms, bathrooms, and square footage. This number doesn't have to be a hard comp; amenities such as off-street parking, patio space, or a community pool would allow you to ask for more rent.
Add Amenities

You might not be able to rent as cheaply as the mega-apartment complex down the road, but you might be able to add some amenities that attract renters and make your property feel so homey that your tenants couldn't imagine leaving.
A propane grill won't cost much to add to your community courtyard and it could foster a neighborly atmosphere. If you don't have a washer and dryer onsite, now might be the time to consider installing these highly-desired amenities.
Offer Incentives

Once you fill your vacancy with a tenant, you could think about offering them incentives to stick around for longer. A good example could be a reduced month's rent at the time of a lease renewal, or perhaps a new kitchen appliance near the holidays.
If you can't offer incentives, you can at least let them know you appreciate their tenancy in the form of an annual birthday card or welcome gift basket. Anything that shows a little extra effort will surely be appreciated—so you can sustainably reduce your tenant turnover and upgrade your small business!