Choosing the ideal name for your business demands a thorough examination of several naming options. Entrepreneurs who are unsure of what their company needs or how to achieve it quickly regularly make terrible naming errors.
While some may argue that these errors may lead to the proper name in rare instances, most young businesses cannot afford to suffer the penalties of having a terrible brand name like Pee Cola or Dogpile.
That's why, after aiding over 30,000 business owners to come up with outstanding company naming ideas, we felt the need to create this piece as a straightforward guide to assist any entrepreneur in selecting the most desired brand name for their business. But, before we go any farther, you must understand the need for a fantastic business name.
What Are the Advantages of Owning a Great Business Brand Name?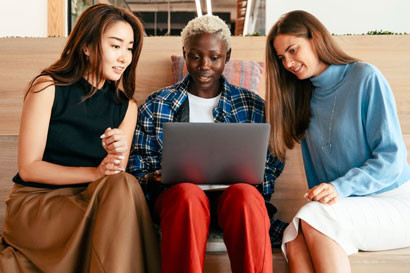 Just because you've created a fantastic product or service that will impress your customers doesn't guarantee you won't need to become serious about your industry, compete with other firms, outperform them, and win the hearts and minds of your target customers.
You should recognize that competition will always be tough in the corporate sector. And the fact that 17 million new enterprises are likely to enter the market by 2022 is a source of anxiety, particularly for small businesses, because it means more competition.
It is due to this fact that it comes as no surprise that the usual end-user sees between 4,000 to 10,000 commercials every day, and to add that, much of this advertising will come from your main competitors.
So, in regards to pushing the limits in terms of creating amazing products and providing remarkable services, your company should use the power of a distinctive brand name, such as Twitter or Paypal, to promote your unique qualities.
Here's what a strong brand name can accomplish for your business:
Attract a talented staff to your company.
Attract your target audience's affection and attention.
Cut back on the amount of revenue you spend on marketing.
It will assist you in developing a memorable brand identity.
Create a great relationship with your customers.
Improve your company's image.
Increase your company's revenue.
So, having known why your new company needs a memorable name, here's a list of steps to get you started in finding the best name for your business.
Five Things You Should Know to Get the Best Business Name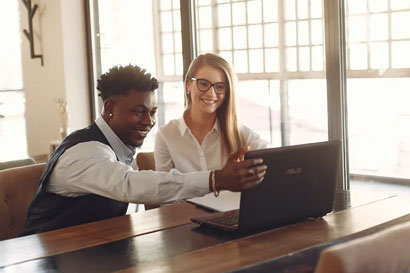 The Mission of Your Company

To create a captivating brand identity, you must first establish a clear purpose for your company. And the simplest way to do it is to put down ideas about your company's key aims, purpose, vision, and objectives. These ideas should express all that your company aims to be.

After you've identified these fundamental principles, make sure they're simplified to exact words that will communicate with your target audience, and then pick a few that best reflect your business. Your company's brand will be built around these words.

The Tone of Your Business

Your company's performance is influenced by the tone of your business name. A strong and appealing tone will attract more customers to your company, whereas a poor and generic tone will decrease your customer base.

Establishing a tone that is consistent with your brand's goals has a significant impact on how your customers perceive your firm. This is because your tone gives customers a sense of your company's personality.

Researching your target customer and knowing their personalities and basic wants is a clear approach to attaining the richest tone. This will allow you to determine whether the appropriate tone for your business is:
Fun and exciting
Prestigious
Intriguing
Emotionally impacting
Modern and innovative
Practical or pragmatic
The Branding Element of Your Company
The brand aspects of your company are not only an important part of its identity, but they also have an impact on the naming process.
Customers will struggle to comprehend and connect with your brand's identity if your branding aspects are out of sync with their needs.
As a result, as an entrepreneur, set aside time to research your brand's characteristics, as they are crucial for coming up with distinctive name ideas.
The easiest and quickest way to do this is to be familiar with your company's:
Big ideas: What are your company's core principles?
Values: What are the professional and ethical values of your company?
Story: Have you got any interesting stories to tell regarding your company?
Benefits: Do you offer any special perks to your customers?
Emotions: How would you like your customers to react emotionally?
Value proposition: what distinguishes your company from the competition?
Construct a Project Statement
Gather all of the information you've acquired about your brand and use it to produce a detailed project statement defining the type of name you desire for your business. Your project statement is a great reflection of the characteristics that your company's ideal name should have.
Brainstorming
Using all of the factors we've mentioned so far would not only assist you in determining the type of company name your firm needs, but it will also make the process of generating them much easier.
And some of the greatest approaches to discovering a captivating brand name include brainstorming, assembling a team, jointly assessing your company's naming demands or project statement, and looking for creative and exciting words that meet your company's naming needs.
You'll be overwhelmed with clever and crazy name suggestions as you start your hunt for a fantastic brand name. Nonetheless, critically study them before accepting or rejecting any of them to ensure they satisfy your brand's ideal name guidelines.
Verify and Register a Trademark for the Name of Your Choice
Once you've settled on a few terms that fit your company, gather a tiny portion of your target audience, ask them to evaluate your chosen words and keep track of their responses. Your aim is to come up with a name that your clients will appreciate and remember. It's pointless to pick a classy name for your company if your customers don't like it.
After you've reviewed your potential name and established that it's suitable for your target market, trademark it so that it becomes your company's exclusive identification.Grant Polachek is the head of branding for Squadhelp.com, 3X Inc 5000 startup and disruptive naming agency. Squadhelp has reviewed more than 1 million names and curated a collection of the best available names on the web today. We are also the world's leading crowdsource naming platform, supporting clients such as Nestle, Dell, Nuskin, and AutoNation.