Moving can be a stressful time, but choosing the right moving company can make all the difference. Whether you're moving across town or across the country, it's important to do your research and find a company that will make the process as smooth and stress-free as possible. Here's a checklist to help you choose a moving company that's right for you.
Research Moving Companies
There are many moving companies out there, so it's important to find one that's reputable and has a track record of satisfied customers. Start by asking friends and family for recommendations, and check online reviews to see what other people are saying about different companies. Look for a company that has been in business for several years and has a good reputation in the community.
Once you've made the list of potential moving companies, it's a good idea to schedule a consultation with each one. This will give you a chance to meet with a representative from the company, ask questions, and get a sense of their level of professionalism. Be sure to ask about their experience, their insurance and licensing, and their estimated cost for your move.
Consider the Type of Move
Another important factor to consider when choosing a moving company is the type of move you're making. If you're moving across town, for example in Katy movers can handle your move in a day or two. But if you're moving across the country, you'll need to find a company that has experience with long-distance moves and can handle the logistics of transporting your belongings over a longer distance.
Get The Prices
It's a good idea to get prices from each one. Be sure to provide each company with the same information, such as the date of your move, the size of your home, and the distance you'll be moving. This will help you compare prices and get a sense of the overall cost of your move.
Look for Additional Services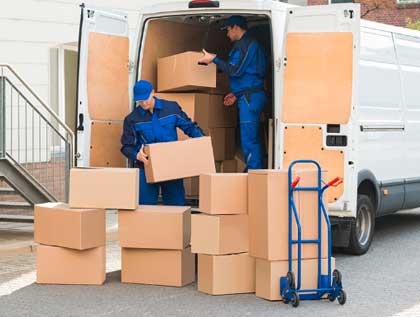 Many moving companies offer additional services to help make your move easier. For example, some companies will pack your belongings for you, while others will provide temporary storage for items you can't take with you. Be sure to ask about these services and how much they will cost.
Check for Insurance and Licensing
It's important to make sure that the moving company you choose is properly licensed and insured. This will protect you in case anything happens to your belongings during the move. Be sure to ask for proof of insurance and check that the company is licensed by the appropriate agency in your state.
Trust Your Instincts
At the end of the day, the most important factor in choosing a moving company is trust. You want to find a company that you feel comfortable working with and that you trust to take care of your belongings. If something doesn't feel right, it's best to move on and find a different company.
Choosing the right moving company is essential to a stress-free move. By following this checklist, you can be sure that you're choosing a reputable and experienced company that will take good care of your belongings. And finally, you will find a good and reliable moving company who can help you with your move and ensure that everything will be done in a professional and efficient manner.