Want to hire movers for shifting services and wondering if there are ways to movers who can offer cost effective and reliable shifting services? Gurgaon is a popular destination and lots of new residential complexes are coming up every not and then. Naturally there are lots o demands for shifting services and that's why there are so many movers in Gurgaon that you may get confused at times when you wish to hire their services.
Gurgaon, also known as the millennium city, is one of the booming city of India. Gurgaon is considered as one of the fastest growing city because it lacks in almost nothing. It has ravishing bungalows, skyscraping apartments, multiplexes, malls and what not! But this is not the reason why people move to this city. The main reason is the IT sectors, MNCs, several expanding businesses, and loads of better job opportunities, which attract people to shift in this city.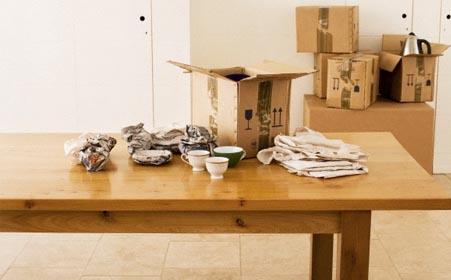 Naturally there are many movers available who can help you with your home shifting needs locally within Gurgaon and Delhi NCR or even if you want to move from Gurgaon to other distant city like Bangalore or Hyderabad. But you may get confused finding movers for shifting services in Gurgaon because you would like to work with a mover who is good, who offer better rates and who can relocate you safely.
Wondering how to find such movers? That's what I am going to tell you in this post.
Best ways to find movers for shifting services in Gurgaon
If you need shifting services and looking for a mover and packers company in Gurgaon then there are many ways to find contact details of such movers. But whichever way you search, make sure to screen them well before hiring.
Finding movers through references
If you let your friends, colleagues, and relatives know about your need of movers for shifting services in Gurgaon, then they may help you. And this probably takes lots of hassles of searching and calling movers randomly and free you from the stress of verifying their credibility. As you know there are many agencies who offer shifting service in Gurgaon and it takes lots of time and efforts to verify their credibility. Hence using references to find movers for shifting services in Gurgaon is probably the best choice that you can make.
Searching online
With the help of internet you can do almost anything and everything, isn't it? So, through the internet you can search for movers as well for your shifting needs in Gurgaon. Nowadays, almost every company has a website, pages and profiles on social networking sites like facebook and linkedin. Forget about search engines, with the advent of social media you can find such service providers more efficiently and even check what their past customer are saying about them and their services.
Search in service directories
You should always prefer using the internet over normal service directories; but still if you don't have accessibility to the internet, then use a service directory. A service directory basically has a complete list of service providers with their name, contact numbers, and, of course, their office address. So, if you have a service directory with you then you can easily get hold of every movers company in Gurgaon. The best service directory till date is 'Yellow pages', so you can buy one yellow page directory for handy use when there's no internet access.
Small advertisements
The most common way of getting hold of movers for shifting services in Gurgaon is by seeing advertisements. The movers companies often advertise themselves by sticking bills on the street walls and distributing leaflets on busy streets. And in rare cases (almost nil) they go for paid advertisements in television, radio, or newspapers.
How to screen movers when you have found one?
So if you have found movers who are available to offer shifting services in Gurgaon, the next step is to ensure they are worth hiring and that they can be trusted with your hoods. Here's what you can do to screen movers and get rid of shady service providers;
Look for all of the documents in the name of company e.g. local trade license, registration of tax, pan card of the company etc.
Look for photo ID proof of the promoters or the owner
Ask for detailed quotations that includes full services and no hidden costs
Insist on paying by Cheque favoring company name, there are many movers who may not have a company simply
And most importantly, compare a check a few of the quotations so you know you are not paying more.
Over to you
So, these were the possible ways in which you can find best movers for shifting services in Gurgaon. If you can take out some time from your work, then finding contact details of a few the movers in Gurgaon should not be an issue. But just make sure to double check everything before hiring.
If you have already tried everything and still not happy with what you have got so far, just try using ServiceSutra to find verified movers and packers that offers all types of packing and shifting services in Gurgaon, Noida and rest of Delhi NCR in minute.
What else do you think one can do to find movers easily?