If you are preparing for local or long distance house shifting in Delhi and wondering about getting it done right then you are not alone. There are lots of things to look at including finding movers and packers, schedule a date, checking about insurance and what not. Fortunately, you can quickly find movers and packers agencies who offer household shifting in Delhi NCR.
Movers and packers agencies can help you with both interstate and local household shifting in Delhi NCR. And the best part is, you don't even need to go with the movers who are locally placed in Delhi city because they usually serve over 150 kilo meter area from their central office. That means a movers and packers agency in Delhi can help you in shifting from Delhi and nearby cities including Noida, Dwarka, Gurgaon, Faridabad, Ghaziabad and other suburbs.
But finding mover and packers in Delhi that best suits your needs requires a little bit of effort. It's not as simple as calling movers packers agencies randomly and picking one that comes first in your notice. There are two disadvantages to this approach – first you may be over charged and second you may end up hiring movers who are not efficient, capable and competent. I am sure that's the last thing you want between the rushes of house shifting in Delhi. Do you?
So what's the way out?
That's what I want to discuss in this post. Hope it will help you get lots of clarity about household shifting in Delhi, especially if you are planning to take professional help from movers.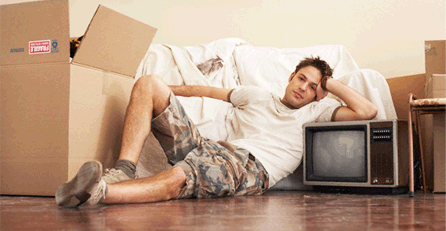 Which mover is best suited for household shifting in Delhi NCR?
I am sure want to ask this question, I hear this several times, everyday. And the simple answer is it depends on your house shifting needs. Please help me with answer to following questions.
Are you planning to shift your house locally in Delhi?
Do you want to move from Delhi to Bangalore?
Do you have enough of inventory to move i.e. nearly a full truck load or you have just a few home appliances and furniture?
If you look at it, there are lots of things that have to be clarified before approaching movers and packers companies for house shifting in Delhi or elsewhere.
If you have full load of stuff, you probably need a door to door mover.
If you have just a few items, you have to move in shared basis and may not be door to door service.
If you are planning to shift your house within Delhi national capital region, then you probably need local movers (movers who specialize in local house shifting services). And if you are after an interstate house shifting, you need movers who offer domestic service.
So first figure out your needs and then look at the options available to you.
Door to door home shifting in Delhi NCR
Door to door home shifting service is one, when movers and packers agencies will pack every household goods at your home, load and transport it directly to the destination. For example when you are shifting from Delhi to Bangalore then the movers will come over to your place, pack all furniture, home appliances safely with the packing materials that they bring, load it on a cargo truck and get it transported to Bangalore. Means packed at your door and delivered to your new home, no intermediate halts and delays.
Door to door household shifting is probably the best when it's about safety and security of the goods which is being moved. Since everything is being loaded and truck is sealed and it will be opened when it reaches its destination. This is considered to be the safest way of household shifting. Your goods are loaded at your home, truck is packed and it will only open once when it reaches your new home. Its safe and probably fastest way of relocating and less complicated.
The cargo truck that's carrying your goods won't be opened anywhere while in the transit and so it's faster and safer to an extent. Door to door home shifting is the best when you have larger volume of household goods and appliances to pack and move. Its faster, safer and obviously cost more than part shipment.
But door to door shifting is only possible when you have full load of goods. If you are planning to move just a few household items like a TV and a Fridge or one dining table with 4 chairs then obviously the moving agencies can't book an entire truck for shifting your good.
So how does that work? What if you have a just a few household materials to shift? Is that possible? I am sure you have many more questions that you want answered, right?
What's part shipment or part loading in domestic shifting?
Let me answer it all for you. When you full household materials to shift then things become much easier and smooth. But if you want to shift just a few household goods, you can find a moving agency who can do it on a part shipment basis. In movers packers world, they call it part load. In this case the packers and movers company will pack those few items, load it into a mini tempo and take it to their warehouse or to the loading point. Loading point is where goods from multiple part shipments of same or similar route will be loaded. If the mover is unable to find a truck that is heading towards the route your goods are supposed to be moved, then they will wait and store your goods in their warehouse for a few days till they arrange a shared cargo truck.
Again after a few days when a truck is going in that direction, they will send your goods. It is possible that your goods will be sent like that and so it may take time. So if you are planning to move just one fridge from say Delhi to Jaipur, be prepared to give some time to the mover because practically it's not possible to send just one time instantly. It takes time and that natural. But if you are dealing with a reliable packers and movers service provider then there is nothing to be worried about.
Finding movers for house shifting in Delhi
Whether you are shifting your entire household goods locally or you are just planning to shift a few of the essential domestic household goods from Delhi to Mumbai or Bangalore; you can use movers and packers services. Finding good movers and packers for house shifting is not so easy, because would want to hire someone who is credible, in business since last few years and one who can help you move safely at affordable rates.
Problem here is, there is no credibility certificate, in fact some of the mover may easily claim to be a private limited company, but when you investigate you will find they are just a one man agency. You have to rely on your best judgement or trust papers.
Imagine a situation when you are ready to get your goods packed and moved, waiting for the movers to turn up and you have scheduled flight to take in the evening. What happens if the mover you hired won't turn up? I am sure you don't want to fall in such situation. And if so, you better check everything possible before hiring movers service for household shifting in Delhi. It will save you from future hassles and probably that's the right way to hire movers.
Listed below are a few of the key things to remember while comparing or evaluating movers and packers for home shifting in Delhi;
Always take quotations or tentative estimates for household shifting from multiple service providers.
Evaluate their rates and credentials from all angles and compare them against each other.
Do check all of the papers like service tax registration, papers related to insurance and so on.
Understand every terms and conditions as mentioned on the quotation/agreement.
Discuss about any hidden costs what so ever.
Make sure there won't be any compromise on the quality of packing and packing materials.
Work out a flexible payment plan wherein you pay in part e.g. advance, after loading, post delivery of goods.
After all its movers and their executive and labors who will be looking after everything during your house shifting. So make sure you are dealing with an experienced team who can take care of packing, loading and transportation of your valuable household goods.
Over to you
Movers and packers can be of great help, but you should know which movers are better and best suited for your household shifting needs. Different companies offer different types of services e.g. local shifting, full load interstate shifting etc and charges differently. There is no rate card as such and rates of movers for house shifting services may depend on volume, distance and several other factors.
You can quickly find rates of movers' services from a couple of different agencies using ServiceSutra for free. It will help you understand the rates and process better and you can save up to 30% or even more on both local and interstate house shifting in Delhi NCR.
Have other questions? Call us on 07044123404 to speak with a relocation expert who will be happy to help you with household shifting in Delhi NCR including Noida, Gurgaon, Faridabad and Ghaziabad.