Whether you are planning to do a local home shifting or you after a long distance home shifting, keeping track of everything during your move is essential. Unless you have a good plan in place and a good to follow list of things to be done, you may end up in a mess during home shifting in India. It's a complicated process and the only way to get it right is to be prepared and monitor and track everything as closely as possible. Here's a post you may like to check out on dealing with stress and anxiety of packing and moving a house in India.
Here's a quick and real simple checklist for home shifting in India. Feel free to take a printout of this checklist or note it down on a paper. Its okay to edit and amend this home shifting checklist as per your home shifting requirements and circumstances that you are in.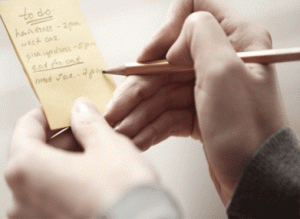 Start organizing everything. And to begin with you can list out thing that you want to move
Make another list of your household goods which you don't want to move and sort it out.
Work out on a schedule for moving and other important activities.
Make a list of essential good like medicine, medical reports and other documentation needs. While you are busy monitoring other process you may forget to carry essential medicines ( may not apply to everyone).
If you have decided to sell out any of your furniture or other stuff, start doing that because it may take more than anticipated time.
 Start researching about home shifting service providers/moving companies.
Take home shifting estimates from at least three different moving companies to be on the safer side and compare their profile and offers before you hire one.
Hire a mover when you have enough time in hand that way you can explore more options and hire one who suits you.
If you have decided to do some of the packing yourself then arrange packing materials and fix a schedule to do it.
You have to close your gas connection or transfer it to the city you are moving to, arrange for that.
If you are staying in a rented house, then notify your landlord about your move and settle any rent advance etc if applicable.
Just check about your new house and ensure it's ready to be occupied.
Arrange payments for grocery shops, newspaper vendor and any other party as applicable.
Change your address in any communication if you have to.
Remind movers in advance about the schedule of packing and delivery.
When movers come for packing, get the essentials packed to be carried with yourself.
Assist movers in packing your stuff and just keep an eye on how things are getting packed.
Get transit insurance worked out before transporting your goods.
Get your home cleaned before you finally move.
Carry all your documents, jewelleries and other important valuables and possessions with yourself.
No amount of preparedness is enough when it's about packing and shifting a house. So observe and monitor everything quite carefully during home shifting in India.