Interior designing is like decorating your walls with your own moods. It is the inner eye that perceives the beauty that breathes life into a lifeless four walled concrete space. Irrespective of how much of time you spend in panning for interior designing of your home, you'll always feel that there is some scope of improvement. India is unique and when it's about doing interior designing in Indian style, you ought to be flexible enough.
Here we will discuss about Interior Designing in Indian way, one of the most vibrant and gorgeous way to design your place. When I say Interior designing in Indian style I mean to say get your interior designing done in such a way that you can do maximum optimization of space and accommodate taste of everyone in the family. Get interior done in such a way that even if a few guests drop in to see you, they should feel comfortable with everything.
Here's how to do interior designing in Indian style.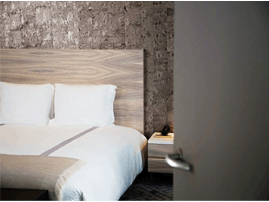 Colour
India is a land of art, ethnic beauty and intricate yet lively decoration. The Desi style is an epitome of vibrant colors and colorful setups. Best ideas could be obtained from mixing and matching our very own spices. The exotic spices are themselves very colorful. The burnt and deep shades like those of cardamom and cinnamon give your designs a sophisticated touch. Gold and turquoise blue are typical favorites for Indian interior designs.
Theme and pattern
Silks, sequins and stain fabrics are wonderful for the drapery. Paisley is often a common feature in Indian styled patterns. Wallpapers can also be used to add to the mood of your room. Different types of patterns and theme are available out there and your interior designer if you have hired one should be able to show you the catalog from where you can select a pattern. Pattern need not to be same for all of the room. In fact you should choose different patter for different rooms.
Floor
Indians love carpets. Though the concept roots more from the Mughal or Persian origin, yet for an interior decoration, carpets are a must have. Other than that, sometimes intricate designs like those seen on hands decked up in mehendi patterns can be painted on the floor.
Decorative elements
One cannot do without the Natarajam Idol or the Dancing Ganesha bronze sculpture in the Indian style living room. Statues of Hindu Gods and Goddesses made from bronze, brass, wood or GOLD look fantastic placed around an Indian styled room.
Too much of decoration means overkill. So refrain from stuffing your room with too many statues, paintings of Raja Ravi Varma or Makbul Fida Hussain (replicas! Mind you). It will end up looking like a curio.
Furniture
Furniture is to be preferably solid, brown with elephant designs to complete the room. Furniture with jute work will be lovely too. There are lots of exclusive furniture store from where one can buy furniture for various purposes. When buying furniture or getting one built for you, always think from the point of utility and saving space. After all, you should spend your money on something that's pretty much usable and serve the purpose to the fullest.
Conclusion
This country is rich in so many art forms that it is hard to choose and decide on. Each design is surely going to add a whole new dimension to your rooms. You can go on mixing and matching but remember not to overdo. Some styles stand out from the rest while some others have to have complementary styles to make them look good.
So, think deeply when you choose it for your rooms. After all, they need to reflect your inner thoughts on the walls, right?