Are you a professionally trained interior designer and looking to start your own interior design business in India? After graduating from an interior designing institute, you have to take a call on whether to start your own interior designing business, or join an interior designing firm. If you are unsure and want to take a call, here's the post worth reading.
In this post I am going to give you a good overview of how to start an interior designing business in India and ways to promote your business to take it to the next level;
So we'll start with the basics first;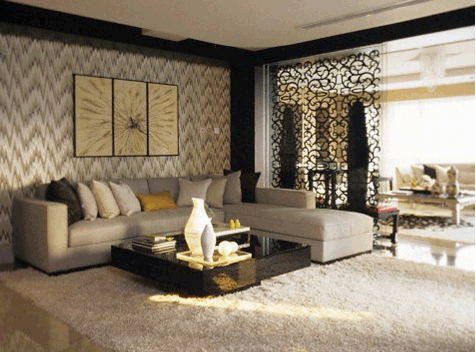 How to start an interior design business in India
Interior designers are supposed to convert an empty residential or commercial space into fully functional, efficient and aesthetically pleasing home or office. Creativity, efficiency and aesthetics are the keywords in this business. And second most important thing that is more satisfying is the smile that you on your customer face when they see the space designed by you. In fact you will be working on something that's very precious for your customer i.e. their home, office, shop or showroom.
Needless to say, you have to have a creative mind and special ability to visualize things and present it in a way that your customers understand. You also have to have the leadership quality because you will be managing and coordinating with different people both in your team and outside (contractors, supplier, clients etc).
Let's dive deeper and see how to start your own interior designing business in India.
You need a descent team
Every business needs a super solid team to sustain and grow. Naturally, you also have to build a team that's ready to take up the challenges of designing and decorating homes and offices. Complete interior designing projects on turnkey basis, requires a big team to handle everything. You may need to have architect, interior designers, technicians, painters, plumber, carpenter, electrician, labor and sales executives, back office staff etc. But thankfully, you don't need to have each of the staff on-board, at least initially till you find some work. So make a balanced team as per your need, excluding the skills you already have.
Initial investment
You should think about the initial investment and manage finances accordingly. Even if initially you may not need to make big investment, but still you should budget for basic cost such as
Company registration – Rs. 25000.00 one time
Trade license –Rs. 2500.00 per year
Logo design – Rs. 3000.00 one time
Visiting cards and stationeries Rs. 2000.00 recurring
Domain registration and web hosting – Rs. 5000 per year
Website development Rs. 25000 – one time
Telephone lines – Rs. 2000.00 one time and monthly bills
Internet subscription – Rs. 2000 one time and monthly bills
So that's pretty much the basic that you need, except office setup that we're discussing below.
Office Setup
Depending on the team size, you may start even in a 300-500 square feet office space. You may rent it out and it need not to be in a high rise commercial complex in the beginning unless you have won some contracts. Rent out the office space as per your need and design it with minimalist approach to keep the costs low. Make sure that the monthly rent of the office space is not huge, so plan according to your budget. Design simple desks, bring in good office chairs, do some minor design and art work on your own (you are interior designer, show the creativity).
Company registration
When you are doing a business, you have to make it an entity and you need to register a company. There are various options in India for company registration from one Man Company to limited liability partnership and private limited. You may even start a proprietorship or partnership firm. Apart from registering the company, you have to obtain PAN number in the name of the firm, service tax registration, shop and establishment license from local municipality etc. You have to open a bank account as well in the name of your business.
How to promote interior designing business in India
Every business requires promotion because unless you promote your business, how would you find customers?  If you want to sustain and grow your interior designing business, you have to be smart with the sales and marketing. Have to find innovative ideas to promote your business so that you never run out of work and grow fast.
Here in this section, we will be talking about how to promote interior designing business in India.
Are you a professional Interior Designer and want to promote your business? Every Service and Business requires promotion to get to the customers, and grow more and more everyday. Every business has their own niche market, and targeted customers. The Interior Design business is no exception. Let us see a few tips to help that will help the interior designing start ups to promote your Interior Design services in India. Continue reading How to Start and Promote Interior Design Business in India