When you are relocating to another place you are not only taking your belongings along with you but also you are preparing to shift your whole world to the new place you are going. Apart from the usual household goods, you have to transfer pets and garden plants because your prime focus will be on how to transfer everything so that the previous setup that you are accustomed with does not get disturbed, and you do not face much trouble to rearrange them in accordance with the former adjustments. For example while conversing with a prospective movers and packers, you need to understand that they might not be too familiar in handling certain goods like pets or garden plants. To transfer pets and garden plants, they need different kind of expertise and resources and hence every movers and packers may not be of much help.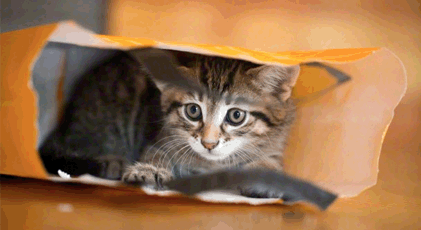 Usually relocation companies are good enough to shift your household goods, home appliances, furniture, car or bike but when it comes to living things such as garden plants or pets like dog or cat, they may not have the expertise to handle them the right way. You might have to strategize accordingly to shift them in a proper and safe manner.  Since abandoning them is certainly not an option, you have to find best possible ways for pet transfer or to transfer the garden plants.
There are a few movers and packers companies who can help you transfer your pets and garden plants in India, but the idea of this post is to give you a good overview of how to get it right.
How to transfer pets from one city to another city in India
I have heard several incidents of dogs or cats getting severe diseases or other ailments while getting transferred through pet transporters. I have already mentioned that you can save yourself from all these hassles if you are taking them along with your 4 wheeler. But if this plan is not on your cards then you can follow these tips to ensure their safety-
Before moving your pets
Prepare your pets before the move, a few weeks before the actual day. Pack all their belongings and try to maintain your pet's normal routine. Buy a carrier that will allow your pet to sit and lie comfortably inside. If your dog is not accustomed to a pet carrier or crate, take time to get your dog used to the new carrier before the move. Use a carrier that holds food and water for long journeys. Clip your dog's nails to protect against hooking in carrier door, holes, and other crevices. Get a pet ID tag with your contact information on it. Have your dog wear the ID tag right before and after the move to ensure that if your dog gets lost, it can be easily located.
During the move
On moving day, place your dog in a safe, quiet place, such as the bathroom so that he cannot escape. As it might make an attempt to, since all the hustle bustle of your shifting your home might make him nervous. Make sure to provide food and water to him. Assign a family member to be in charge of the dog to ensure that he does not get left behind during a hectic moving day. Carry recent photographs of your dog in case he gets lost.
During car travel
Never leave your dog alone in a parked vehicle in warm weather as the sudden raise in temperature can result in a heat stroke. A dog left alone in the car can also encourage pet thieves to steal your pet.
During air travel
Call the airline in advance of your flight since there are various stipulations for animals allowed in the cabin. You also need to find out from the airline you're using:
Does the airline have any restrictions on transporting your dog as cargo?
Does the airline have any special pet health and immunization requirements?
Does the airline require a specific type of carrier?
If your dog must travel in the cargo hold
Try and use direct flights to avoid transfer delays and mistakes.
Travel on the same flight as your pet.
Ensure cargo area is temperature controlled and pressurized
Adjusting your pet at your new home
When you arrive at your destination, open the carrier as soon as you are in a safe place and examine your pet. Spend some time playing with your dog and reassure him that everything is okay and this is now his new home. Provide a treat or a new toy so that your dog will associate the new place with fun. If anything seems wrong, take your pet to a veterinarian immediately.
How to transfer garden plants in India
Transferring plants can be equally tedious task as their safe and proper delivery is really a big matter of concern, since they are prone to insects or pest problems, temperature or climatic conditions as well. Hence you need to double check with the companies that whether they have proper arrangements for transferring them safely or not.
Moving your plants out
No matter what just be cautious, that you do not damage the root in anyway. Very carefully remove the plant from the previous location, trying your best not to break or tear any of the roots. Carefully pull them up (without damaging the roots) and place in the container which is idle for carrying them over long distances.
Preparing the new place to accommodate your plants
Make sure that the plants have enough room to grow. A good soil and plant food can help. Gently shake and brush away as much of the old soil as you can, then place the plant in its new location, carefully filling in the space with new soil. Pack it firmly so that the plant doesn't fall over, but not tie too tightly. Water it and return to normal routine care of your plant!
And don't freak out too much if you do end up finding a bit of root coming off here and there. Just try to be careful and keep root tearing to a minimum.
Conclusion
It is certainly not an easy to shift from a place where you have been settled for so long and suddenly relocating with all your belongings to a completely new place. Always book specialist movers and packers for pets and plan transfer in India because that's really important. Hope these tips will help you in relocating with your pets, plants and other valuables safely.
How did you transfer your pets and garden plants when you move your house?