Home shifting in India is not at all easy. Besides being tough, it is emotionally draining as well. You have to take care of hell lots of things while doing a home shifting. You may have to look for reliable movers, check their credentials, find out costs implications, and deal with transportation hassles and what not. All in all home shifting is not an easy thing and especially so when you are moving your house for the first time and don't have any prior experience of packing and shifting. To top it all, you are always dealing with a feeling of insecurity about getting your goods damaged during relocation.
But when you know what you are doing and have some prior understanding of the process, you can deal with it quite comfortably. If you are going through this situation then this post is for you. I am sharing some of the best practices for home shifting in India and also talk about Dos and Don'ts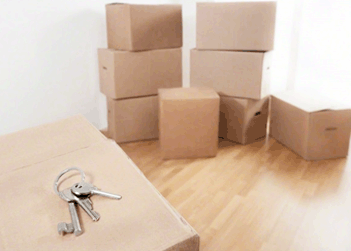 Best Practices for home shifting (what to do)
So as you know there are so many things that must be done to make your home shifting a safe and hassle free.
Do fix a schedule for moving
The very first thing you should workout is fix a plan or a tentative plan for moving. When you have date marked on your calendar, you can schedule everything accordingly. But when you don't have a date in mind, you may feel like relaxed and ignore planning. So talk to your HR or whoever is to decide and finalize a tentative schedule for packing and moving.
Do have a plan in place
When you know the date for packing and moving, you are all set to start planning rest of the things like sorting out inventory, looking for a storage or selling out extra stuff, finding mover, checking insurance and much more. So talk to everyone involved like your family and kids and sort out what you want to move and what you want to discard.
Do make a budget for home shifting
You know what; if you have decided to hire a movers and packers agency to help you with home shifting then you should think about the budget and overall cost you could bear. Are you paying of your own or your office is paying for relocation? In either case you should know about how much of money is available for this shifting. This is important because there is no fixed tariff or rate card for shifting services and different moving companies could charge you differently depending on the facility, quality and kind of brand they have created.
Do check with movers and packers
So now when you have a budget in mind and know what exactly you want to get packed and moved, it's time to find movers and packers companies. Among all those companies that you can Google and find, you ought to choose the best one who is competent, credible and who can help you in your budget. So may be check rates from movers available in your city. Once you have rates, you should evaluate them based on their credentials, reliability and obviously rates and finally book one.
Do get insurance
Speaking from my experience, the moment you sign the deal with a mover, you feel like it's done. But wait, did you take insurance? Just double check and ensure that you have insurance. There are movers who would not include insurance in their quotations and then at the last moment ask you to pay for insurance. So just check that insurance is included in the quotations and if not how much it would cost and also understand the process of making claims in case of damage.
Do get possession of your new home before moving
Whether it's a local home shifting within the city or you are moving to a new city all together, just make sure to get possession of your new house before the arrival of the truck with your goods. You don't want to fall in a situation where truck is in front of your house and you don't have the keys to enter. It is actually very important to visit your new home before moving. It also helps in setting up the essentials before moving in.
Do get cleaning and pest treatment done before moving
Check if your new house is already cleaned and if not make sure to get cleaning and pest treatment done before moving in. usually if a house is not occupied since long then it may have pest problems and also require deep cleaning. So check that before you move in.
Do talk to your children
I can tell you from my personal experience that discussing about your relocation with your kids can be a very a good thing. We adult can easily get used to with new places, but kids are going to miss their friends, neighbor, school, hobby classes etc.
I am sure these best practices for home shifting can help you in many ways. But as I promised I will also talk about don'ts so lets' check out what is to be avoided.
Best Practices for home shifting (Don'ts)
What to do when shifting home is important and so is what to not do.
Don't leave the matter for the eleventh hour; if you fail to plan in advance, you may make mistakes in choosing movers due to lack of time.
Rates of movers and packers varies, you know that. But that does not mean you have to deal with a mover who is offering you the cheapest deal. Sometimes, cheapest could be the costliest one.
Don't ever handover original papers, documents, jewellery, piggy bank etc. You better take care of such valuable items yourself.
Don't ever under value your goods to save on insurance charges. Whatever value you declare, you will be charged and compensated based on that.
Don't hire a mover and packers agency unless you have checked their credentials online and offline.
Over to you
Any best practice guide can only make you informed and encourage you to be practical and think well before taking any decision. I am sure if you follow at least some of these best practices for home shifting in India, you won't have issue with home shifting.
What else do you think one should do to shift a house without much hassles in India?