Home Shifting, office relocation, car transportation or storage services; packing and moving is way more complicated, especially when you don't know how to do it right. Even if you find a mover, you have to involve yourself and supervise the process yourself. From deciding whether you want to move of your own or you want to hire a packer and mover company; how to find a mover and how to relocate your goods affordably; there is a lot to handle.
Check out these moving tips to get started with home shifting, car transportation, storage or office shifting requirements.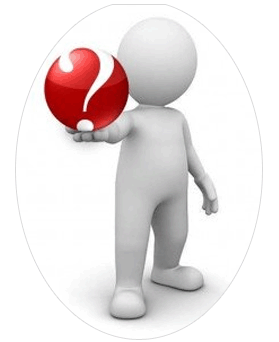 Allocate a budget for your move. Consider accounting for both pre and post moving costs. It helps you plan rest of the relocation process.
Costs of moving a house depends on several factors like distance, volume and weight of goods, which movers and packers you are dealing with, season, days of moving etc.
Proper planning and starting early is going to be the key to successful relocation.
Create a detailed thing to do for moving your house to keep track of each and every task that you have to look after.
Prepare a detailed list of goods and send it to multiple relocation companies to get quotations.
Getting estimates from several companies will give you a good starting point in screening and choosing a moving company in India.
Not necessarily the lowest mover in the best fit. Evaluate everything before you decide.
Moving on weekends may cost you more than moving on weekdays and ditto for seasons.
You can save on moving costs by packing some of your stuff yourself or arranging free cartons from grocery stores.
Do it yourself home shifting requires lots of efforts. Evaluate your resources properly before you decide to move your household goods yourself.
If doing it yourself, get access of packing materials to ensure you can pack everything well and that you don't run out of packing materials.
You can get free cartons from a grocery or medical store in your neighborhood and save on packing materials.
It's okay to use cartons of different size while packing your household goods for moving.
Pack similar items together in one box but be careful to not put lots of items in one box. If the box gets damaged while loading or unloading, it'll be terrible.
To pack fragile items, you can use towels, old curtains etc for extra cushioning while wrapping.
Cover larger items like mattress, sofa set, dining table and chairs etc with plastic or old clothes like a bed sheet to protect it from dusts and dirt.
If you are hiring a movers and packers, then make sure to compare rates and profiles of a couple of service providers before choosing.
Always insist on written quotations with itemized costs heads. There should not be any hidden costs and insist on clarifying this point clearly with the movers you are dealing with.
Opt for flexible payment terms and possibly you should pay by cheque or NEFT only.
Possibly take picture of the major items before packing so that in case there is any damage or scratch, you can prove that the goods was not damaged already.
Dry your refrigerator and washing machines before moving because moisture could cause damage to electronic goods.
While doing long distance move, insurance become critical, but don't ignore insurance even if in case of local home shifting. An accident or a human error could happen at any time.
While hiring a mover, possibly you should check all of the papers and ensure that every claim which is made by the service provider is true as per the documents.
Check for establishment license, service tax registration, PAN card, current account, physical address of the service provider and everything else worth checking.
Moving companies have the expertise to pack and move your goods properly, but still you should be present and supervise the process to ensure everything is done to your satisfaction.
Time your move in such a way that you don't cause any disturbance to your neighbors like blocking the lift or main passage with your goods.
It's a good practice to visit the office of the service provider to ensure it actually exists.
Remember that if you have just a fewer items to move then your household goods will be moved in a shared truck. Get clarification about transportation from the mover in advance.
While moving your goods in a shared truck, make sure to keep in touch with the mover and ask them about the locations of your goods because it may take extra time to move using shared truck.
Always give preferences to movers who have branches at source and destination cities.
Just before leaving your home, make sure to switch off all lights, close windows and doors.
While unloading your goods, make sure to unload and stack all of the boxes properly.
Get rid of any access good to save on moving costs.
Make sure that all of the furniture can be accommodated in your new house comfortably before moving.
Disassemble large furniture items that can be disassembled to pack and handle them easily.
Cleaning everything before packing and moving is a good way to move.
Remember to update your mailing address for subscriptions and periodicals and other communication addresses where needed.
Carry valuable possessions like jewellery and ornaments with yourself and ditto for important documents. Don't hand it over to the mover and packers companies for moving.
Unload heavier items first because as you unload, you are going to get tired.
At the time of unloading, store smaller boxes in their respective room while keeping the larger ones like fridge, furniture together in the dining area or any other room which is larger in size.
Don't try to unpack everything together, you may get tired easily.
Unpack essentials first, followed by other boxes that you intend to use immediately.
Unpack and place them in the relevant room at the relevant place. Room wise unpacking is not a bad idea.
While moving heavier items like fridge or cots, don't try to lift it.
Use thermocol, carpet or blanket to glide heavier household goods like furniture.
Don't pile up cartons and other packing materials after unpacking, if you want to store then fold it properly and put in store room or else just dispose them.
Car transportation can be done with the help of car transporters using open or closed car carrier trucks.
Door to door car transportation could cost you little more than terminal to terminal car transportation but you have to drive your car to/from the loading point (terminal).
Car carrier companies usually insure your car, but you should just double check it to be sure.
Don't forget to give photocopy of all papers to the car transporter before moving your car.
Just leave a little bit of petrol or dry it completely as suggested by your car carrier. Some time it's better to leave a little bit of petrol so that they can drive it from highway to your place.
Prepare your car and inspect it properly to find out any existing scratch or color defects and check your car properly while taking delivery.
Disable car alarm while moving or else it may get switched on and cause hassles during transportation.
While preparing your car for transportation, make sure that there is no personal belonging or decorative possessions inside like teddy, perfume, music system etc.
Always do anti rust painting or rust treatment while storing your bike in a warehouse or storage facilities.
Office relocation requires better planning to ensure minimum loss to your productivity.
Appoint a coordinator to coordinate between your team and the moving company you have hired to move your office efficiently.
Involve your team and let them pack their own desk or at least put everything together that is to be moved.
Car movers or car transporters may ask for full payment some time, and that's just okay, but make sure to pay by cheque and avoid paying in cash.
If you are moving a pet, make sure to get check-up of your pet done before moving.
You should hand over the check-up records of your pet to the mover because they may need it.
Fish aquarium can also be moved by movers, but ask them to use special fish containers.
When moving a pet, collect regulatory information and rules to avoid any hassle on moving day.
If moving plants, make sure to do pest control and get rid of pest, bugs etc
While moving your home plants, just ensure that you don't water it on the date of moving. If needed, water it the day before in the evening.
Certain plants require specific weather condition; do check that before moving your garden plants.
When renting out storage facilities, just check the distance of the warehouse from your house because your goods have to be moved and there is a cost associated with it.
Storage facilities must be well equipped with safety equipment like CC TV cameras, fire alarms and fire fighting instruments.
It's a good practice to disassemble everything that can be disassembled. It's going to help you in packing for long time storage as well as in handling.
Save storage space by storing smaller items inside other larger items or furniture.
While storing furniture, it's okay to stack them properly over one another to save storage space.
Storing flammable items like kerosene oil, petrol, chemicals etc is restricted and you must clarify and inform the storage company if you intent to store such items.
Also avoid storing hazardous or toxic items without informing the storage company.
Don't store food items that attract pests or ants in storage facility.
Make sure to get your goods insured while it's in storage. Also check insurance details with the storage company.
Over to You
We'll be adding more shifting and moving tips in this list. So stay tuned and feel free to share your own moving tips that you may have learned while moving a house or storing your goods in s storage facility in India.
FAQs on home shifting
What is home shifting?
Simply speaking, home shifting is the process of moving to a new house along with all your domestic household goods. It involves safe and secured packing, loading, transportation with insurance, unloading, unpacking and re-arranging your goods in your new house.
How do I plan a house shifting?
House shifting primarily involves packing, loading, transportation, unloading and re-arranging. The best way to plan a house shifting is to:
• Fix a date for moving
• Make a list of major items to be moved
• Arrange for packing materials or hire a professional moving company to help you
• Pack everything securely, get it loaded, transported and then unload at your new house
How can I make moving easier?
The best way to make house moving easier is to sort out the inventory wisely and then take help from a professional local moving company to help you through the process of moving. Moving companies take care of all the tasks involved in moving a house, office or other industrial goods.
What is the first thing to do when moving?
The first thing to do when moving a house or office is to start early planning, sort out the inventory and hire a professional moving company after comparing quotations. Once you have a professional mover and packer on board, you will be able to move conveniently without any issues
How can I make my day move smoother?
The best way to make your day move smoother is to use a house moving checklist. There will be so many tasks involved, and when you have proper house moving checklist, you will be able to manage and track all the tasks related to moving much more smoothly.