So you are searching for interior design companies in Bangalore but getting confused as to which company to hire for interior design and decoration of your new flat? Or are you unsure about the timing because you are yet to get the possession of your new flat and don't know when to approach an interior design company in Bangalore?
I have been working with several interior design companies in Bangalore and can share some useful insight about the process and answer some of the most relevant questions you may have regarding finding and booking of interior design companies in Bangalore.
So if you are planning to hire an interior designing company and you have a few questions like which company to book, when to book and how to book them then this post may be of good use. Just read through and I hope to answer all of the questions that you may have.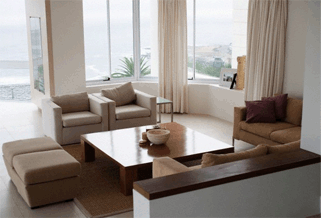 What to expect from an interior design company?
So let's start with the very basic question that one has. Why book an interior design company when you can find a good quality carpenter who can also make wardrobe, shoe stands, TV rack and dining table and chair set?
You see, some time we are just confused and we don't know whether we need an interior design company or we should get it done otherwise? So when you hire an interior design company, you are actually hiring a professional who has been trained and certified to design space aesthetically using various decorative elements and make it awesome for you to live in it.
So if you have got the possession of a flat and all that you want to do is get a wardrobe, dining table, bed and curtain hanged, then you can go ahead with a good carpenter. They have a catalogue and you can even choose design from it.
However if you are looking to do best and most optimum utilization of your space, want everything to be custom made according to the layout of your flat or home for that matter, you need an interior designer.
Interior design companies will study the layout of your flat / house/space, understand your needs and based on that they will create multiple layouts. They will make drawing (3D) using latest technologies and then you can choose and further discuss them all.  They know which color of curtain is suitable based on the color of the furniture and similarly know where to put light, of what power and color. They also can do small little tweaks here and there and help you select décor elements such as a flower plot, money plant etc.
When you have a budget of a more than a couple of lakhs, it make sense to involve a professional who is trained and experienced to design space and make it awesome for you to live in comfortably.
What is the right time to book an interior designer for an under construction flat?
So what's the right time to book an interior design company in Bangalore for interior design and decoration of your flat which is still under construction? Assuming that most of us buy a flat, instead of building a house, this is one of the very crucial decisions you will be making.
Often people wait till the time they get the delivery of the flat. But if you have a plan to do interior works before moving in to your flat, then it's better to hire an interior design company at least a couple of months before getting the possession. These days developers have started handing out fit-out certificate which means possession is still due, but you can start working to get essential fittings and adjustments done.
Advantage of booing a professional interior design company earlier than getting possession is you will have time to plan and work it out. Remember if you wait till you get the possession letter, then you will be late by a couple of months because finding interior designer, working on layout and execution of the project could easily take months. And if you are staying in a rented flat, then you know how costly it would sound like.
So the right time to hire an interior designer would be a few months before getting the possession so that you can plan and workout everything in advance and avoid delays.
How to create budget for interior design of entire flat/house?
Except a few, budget is of highest importance for all of us. We can't go and spend lakhs of rupees on interior, especially so when the EMI of home loan is still on. Interior design is one such thing where there is no limit to spending money and you can get it done with as little as rupees 5 lakhs or you could spend as much as Rs. 50 lakhs. Obviously, the more you spend; more classy and luxurious the end product is going to be. So always be clear as to how much of money you want to spend and on what. Do you want to buy an expensive painting by paying twenty five thousand rupees or you would rather do with a painting of rupees five thousand.
How to go about allocating a budget for interior design projects then? Let me help you. Just focus on what is important for you and list it out like;
I need to have two cupboards in master bedroom, one cupboard in kids room
Dining table for six along with good quality chair
Entertainment zone in the living area
Modular kitchen with cabinets for storage of goods
Big mirror in bathroom, with a cabinet and marble flooring
You know when you write down things like this, you know what you want. Possibly you may like to further divide this into must to have and nice to have categories.
Once you have listed out what you need, you can roughly put in amounts for each of the items listed and get a ballpark figure of total expense.
Add them all and tally with your budget. Now tweak the must to have and nice to have list a little and you will have a budget and also the list of items you wish to have.
How to search and filter interior design companies in Bangalore?
For the sake of clarity I am saying Bangalore, but in general, these are the golden rules and can be applied in any major city in India. So like you search any other service provider, you can end up searching for interior design companies in Bangalore on google or your favorite search engine. You should end up making a list of a few of the companies who appears sound. Call or email them and ask for a meeting. Discuss everything, talk about budget, list of major works to be done, timeline, payment terms and everything else you could think of.
Here's what you should ask or check for in an Interior designers;
Expertise of the company for relevant work
Portfolio of their past work with references
Number of design layouts they are willing to provide
Flexibility of making changes during the project
Delivery time and payment terms
They say always take second opinion, but when it's about interior, there is no harm in taking opinion from three different interior design companies. When you take opinion from different experts, you get to understand and also may get some unique ideas that you may not get otherwise. Here's a detailed questionnaire to hire interior designers in India.
Evaluate all those proposals, compare and then hire an interior design company you liked the most. Here's a detailed post on how to hire interior designers in India.
Hire as a consultant or go for a turnkey interior contract?
You may not come to know about this flexibility unless you meet the actual interior design company and this is vital. Usually interior design companies in Bangalore can be hired either as a consultant and or can be contracted as a turnkey project.
So when you hire an interior designer as a consultant, they will be happy to supervise the project and you have the liberty to hire technicians, source materials and get things done of your own. They will create sketch and hand it over to the technicians and then do follow-up and supervision to ensure things are heading in right direction.
When you award the a turnkey project, that means from drawing and sketches to sourcing materials and overall interior design execution, they will take care of everything. Since most of the sourcing of materials is also to be done by them, hence just be double sure to have a detailed quotation with every item, brand, price range etc to avoid any confusion. If there is anything you would like to buy yourself then let them know so that they don't add that in their estimates.
Have more questions? Just ask
I am sure you will more questions about hiring interior design companies in Bangalore or elsewhere. This is obvious because this is such a personal thing where requirements and taste varies from people to people. Regarding rates, charges, timeline etc, it all depends on what kind design elements and brand you would like to use. But if you have any specific question, feel free to ask by commenting below or get to speak with an interior design company now.