When you are hiring interior designer in India for interior designing of your home or office, you are actually hiring them because you know they are professionally trained and capable of converting your dream home or office into reality, don't you?  But what if you end up hiring interior designer who does not have the relevant designing experience or resources to finish your interior project on time and according to the specs? There are so many interior designers in your city and each one of them is claiming to be the best fit and well placed to take on your interior designing project.
Can you really pick one randomly and hope for the best? I am not sure and I would rather ask these interior designers right set of questions and evaluate them on the basis of facts (i.e. expertise, experience, resource etc). If you want to pick them randomly on their face value, then good luck to you and you may skip this post. But if you are seriously concerned and wish to hire an interior designer who is best fit to take on your project then please continue reading this post.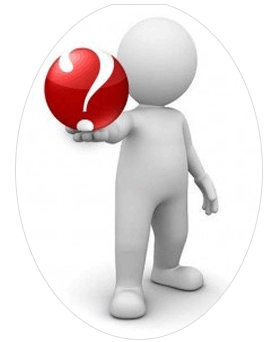 I am writing this post because I had the liberty to work closely with a number of interior designers in India and I also worked with an interior as a client and hence I know how to get best out of them. I am sharing a few relevant questions below and I insist you discuss about each or most of them before you finally hire an interior designer for your flat or office interior your project.
Enquire about their business first
Ask them about any legal documents they can show you like trade licence, or their own ID proofs like voter Id or PAN. Also ask your interior designer about any specific industry certifications that they may have like ISO certification. The idea is to ensure that you are not working with an individual but a well placed interior designing firm that have the resources, expertise and experience to complete your project in best possible ways.
Ask for portfolio of previous work
Now a day most of the designers have their own websites, where they proudly show their skills on designing, with the pictures of their past works, along with all the information about their company. You can directly get a clear idea about their skills and expertise there but if you insist on seeing one of their best works in person, and then you can request them to show you some real work and so that you can physically examine them.
Do you have relevant experience in interior designing?
When you want to do the interior designing of your living room, you would like to book an interior designer who has experience in residential interior designing with experience in living room design. Obviously, booking an interior designer with specialization commercial space won't be a good choice, no? If you have a big project at your disposal then you have to make sure whether the designer is used to handle projects of such volume or not. If they cannot reply you promptly with a satisfactory answer to this question then they might not be very confident to handle your current project either.
Can you provide me an estimate for the project?
You should at least screen a minimum of 3 designers before making the final call to hire them. And apart from their credibility and service quality the cost will play the most vital role in identifying the match for your requirement.
Ask them, if you have to make the design or they can do it for you and what are the charges?
Many designers will work on the designs on their own and probably included it in their package. But you should ask them whether they have such provision or not.
Ask them about their work force
Since you have to work closely with the designing team, it will be difficult for you if they are not polite and courteous. Also in case of delays, usually your interior designer will blame it on the lack of manpower and absence of technicians. Hence you should clearly ask them if they have the resource to execute interior designing work and finish it on time, especially when you intend to live there.
In which particular field does your company specializes?
While a lot of designers are able to work on different specializations, it's best to work with a designer whose company specializes in your specific need. This can help the team achieve the best results. They'll also have the best skills, technology, people and materials needed for the project.
How long it will take to finish the project?
Clearly mention them that you are strict about meeting deadlines and would not tolerate any unnecessary delays in work. Just clearly mention them that give you a close estimate of time in which they can finish the work without compromising with the quality of work. Delays in delivery are common but that could cost you money especially when you are staying in a rented accommodation and also sometime if you have planned to do house warming or 'Griha Pravesh' on an auspicious date.
What about quality of materials and durability?
If the designer can guarantee his work, then that speaks volumes about his confidence in himself and his whole team. It means that he's confident enough that his team is going to do a great job and if not, then he's going to make himself liable and ensure that you're 100% fully satisfied. There should also be a warranty to ensure quality of work. A contractor that can offer a long warranty is one that's confident in the materials and the processes used in the project.
About the project in-charge
Who would be the concerned person on site with whom I can talk to for updates and questions, you need someone, right?  You should clarify about the person who will be the single point of contact with whom you are going to communicate about the updates of your project.
Common safety factors
How do you ensure the safety and protection of the areas and things that surround the project site? State them clearly that there should not be any "collateral damage". The contractor should be confident and specific with his answers. The workers should be trained to respect and protect the things that surround the project site. What if they break one thing while working on the other?
At what milestones am I expected to pay, and How much?
Ask them clearly about the billing structure, how they are going to charge you for completing a certain milestone. The point is both parties should be aware of fee structure, you should be paying just enough for the work already done with just a little extra to cover the next process of the job. On the other hand, the designer should be paid for the work already done and get a little extra that they can use to work on the next process.
What happens if the scope of the job needs to be changed? How do you plan to handle it?
There is a possibility that the previous settlement that is being initially agreed upon as far as the scope of the job is concerned will stay true till the end. But in a few cases, you ought to make some changes in order to set everything right. As a client, you may change your mind on what you want to be done. As a designer, he/she may feel as if something needs to be done to improve the results. The bottom line is you both need to know how you're going to handle such changes without hassles.
Ask them if they are working already on some ongoing projects, if yes then how many?
Answer to this question will give you a proper idea whether it is feasible for them to complete your job in time and without compromising on the quality of work. If they are already overburdened with ongoing projects, it is better not to hire them.
In case I decide to work on particular part of the project, will it be ok?
At times we discover that there is more economic way of doing a particular project and hence you might want to take over for completing that particular part of the project. Hence you should clear with them whether it is ok for them or not.
Do you hire subcontractors to do some or all of the work?
Designer firms generally hire full-time employees that are just enough to handle a handful of projects at a time. This is to make sure that the company stays efficient with their finances even during downtimes. But they hire subcontractors to do some of the work when they are over burdened with work.
On the other hand, some companies hire subcontractors to do all of the work. This shouldn't be a problem provided that they're hiring good subcontractors as well and their partnership won't get in the way of your partnership with the designer. The bottom line is in none of the cases, you're not expected to pay more just to cover for the hiring of the subcontractors. Make it clear to the designer at the very beginning.
Are there potential issues that can arise while the repairs are ongoing?
If the designer says no, then stay away. Any good designer understands Murphy's Law and hence they are prepared for it. An experienced designer can tell that issues do arise and they have their backup plans ready to counter potential issues. With that being said, you should be ready as well so you should know what these potential issues are.
In your x years of career, what is the most challenging project that you've done?
Answer to this question will give a clear indication of how experienced the designer is. This is very important especially if you feel that you have a challenging project. More importantly, check to see if they were able to overcome this challenge.
Termination of contract in case of dispute
Can we include a clause for termination in the contract that we'll both co-write in case of some pre-written violations? This is a very important thing that you should include in your contract, to avoid future hurdles. It should be clear in the contract as to situations that will allow the aggrieved party to terminate the contract. This is an exit strategy that should lessen the headache of the aggrieved.
Over to you
The reason is that unlike other servicing sectors which generally require only honest, courteous and hard working workers, in interior designing you got to find someone who not only possess the above qualities but also should be creative and dexterous with their work. Since you have to work closely with them and make sure to give a great finishing to your interiors. Hence there are certain things you need to clear with a prospective interior designer before striking a deal with them and I have discussed most of them above.
Hope this questionnaire will help you screen and book a professionally managed interior designer firm for all types of interior design work at your home or office. Interior designing is a onetime affair and it makes sense to spend some time in screening before booking a pro. Contract is just a document and you will refer to it only in worse case, but still it's better to take everything in consideration and book a pro you can trust and rely on.
What else do you think one should ask an interior designer before hiring?