Are you planning to buy or rent a house for yourself? Are you wondering about what to look for before buying or renting a house in India? There are so many things that matters and in this post we will talk most of the things that matters.
It's natural to fall out of love if you are staying in a house or in an apartment since ages, especially if it is a rented one. So to reduce your boredom, its better if you hop in search for a new and better home for yourself, preferable a own house. And before you are all set to search a new house, make sure that it has those features and amenities that your current house doesn't have.
Don't be in a hurry to change a house, rather be a little patient. Always look for the best house, then only you'll grab hold a better one. Don't take too many suggestions from friends, relatives and others. This will confuse you, and you'll flush your choices and taste and instead opt for something which your well-wishers like.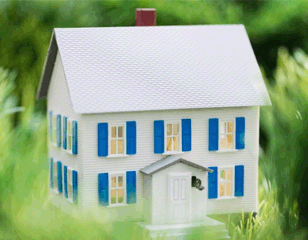 Here are the major things which you need to look for in a new house
While the number of rooms, condition of the kitchen, and size of the yard are important, there are some other things as well which you need to consider before you buy or rent a new house.
Location
The interior of your new house is no doubt important, but if the locality isn't fit for survive, will you be able to stay happy? When you go for house hunting, consider its proximity from your work place, the charm of the neighborhood, how the home is situated on the lot, ease of access, noise from neighbors, traffic, or pets, and access to parks, shopping, schools, and public transportation.
Check neighborhoods
Be sure the neighborhood meets your expectations. It always better to own a small house in the nicest neighborhood that you can afford.  Remember, it is easy to live with almost any imperfection in a home if you love the neighborhood and your neighbors. If there is an imperfection at your place, then you can change them easily with time. But an imperfect neighborhood, how will you change that?
Select the perfect style
Select a house that fits your style. A home is something that reflects your taste, personality and your style. So make sure you choose what goes with your style. Do not listen to anyone's suggestion much. Listen to your inner feel.
Choose the right size
Be practical while buying a house. Don't try to buy a big house, if there are just two people living in it. It will not only cost much, but will also be hard to maintain. Just buy a house that fits your budget, and which will be able to accommodate the household goods you currently have.
Number of rooms
Decide how many bedrooms and bathrooms you really need, and only look at homes that meet your criteria. Don't buy a house which will be extra large, and will increase your cleansing workload.
The Kitchen
The kitchen is called as the heart of a house. Hence, don't settle for a home with a kitchen that just won't work. You can always remodel. But this activity would be very costly. Make sure that the kitchen has enough cabinets for storing edible goods, cookware and appliances, and a proper counter top that is easy to clean and has space to accommodate the gas oven.
Windows
Always look for a house with ample windows. This will not just illuminate and ventilate the house, but will provide the rooms with fresh air too. So look for houses with at least one window in each room to ventilate it.
Lighting
Look at the locations of electrical outlets and fixtures. See whether they can accommodate your lighting needs or not. This will help you to fix the lights accordingly and illuminate your home for both work, and decoration purposes.
Over to you
Process of searching a new home can be tiring, more so when you are searching to buy a new home. Buying a home requires adequate planning and it involves extensive search, inspection, margin money for down payment and mortgage loan. However, if you are planning to rent a house, it does not involve mortgage. But you still have to look for the best house, located in a good and safe neighborhood and it must have common features and amenities which are a must for peaceful living.
If you have decided to shift your house, then let me tell you its one of the most stressful event that most of us had, or will have to face in life at least once.
However, if you keep the above points in mind and work according to them, then you'll smoothly be half the way in the battle. And if you need professional help in shifting your home, then feel to use ServiceSutra to get best rate offers for shifting services from best local movers in your city.