Packers and movers companies can help you pack and move all your household goods with care and at ease, by charging an amount based on many factors that will govern the packing and the moving process. But, if you don't hire a packer and mover company to help you pack and move, and have decided to do all the essential and vital things on your own, then what you need to do is plan things properly. Planning is extremely essential, or else you might end up messing everything.
The task of packing and moving shouldn't be done without proper planning and plotting. Packing and Moving requires plenty of planning, and preparation, and you'll have to give proper attention as well or else, it can lead to a disaster. Home shifting is a complicated process where you have to deal with multiple tasks, and have to manage all of them very smartly and rightly.
Here's how to plan, pack and move
Some of the tasks includes:
Organizing inventory of household goods and appliances
Finding packers and movers
Calling them and getting quotations
Screening and hiring a mover
Scheduling a date for packing and moving
Getting everything packed to your satisfaction
Looking after other essential tasks like updating addresses, cancelling subscriptions
Unloading and re-arranging after reaching the destination.
Now, you must have got some idea about the essential steps of packing and moving goods, right? This list will go on, it doesn't have an end actually. If you look at the list above, all the points are linked with each other, and it directly or indirectly affects the costs of packing and shifting. If you are concerned about the rates charged by the packers and movers companies, and you want to save money, then below are five ways in which you can do so: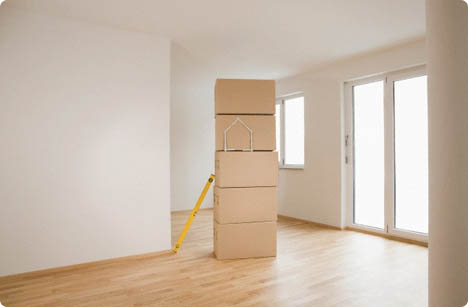 1. Fix Your Inventory
Process of packing and moving should be started by fixing an inventory, or making a list of inventory. The list of things that you would like to carry, will decide your further steps. So, be very clear about what you want to move, and what you wouldn't need to carry to the new house. The benefit of having a list is that, you'll get a clear picture of all the goods and other items that has to be moved. Mention everything that is important and has to be moved. Similarly, you can create a separate list for the goods that you don't need anymore, in order to sell them out and earn some money.
2. Sell anything that you don't need
Look around your house, and check if there are items which are unwanted or unused. There may be a few items in your house, that has to be repaired before making it usable. So, in that case, you can keep them in your storeroom or sell them out.  You can easily sell them through classified website like quikr.com or any other similar site. Or else, you can also sell them through a garage sale. It maybe an unwanted item for you, but someone else might need it or crave for it badly. Hence, look around and you'll find plenty of unused/unwanted items lying in your house.
3. Compare rates from multiple movers
Once you have the list of goods you want to carry, it's time to find an efficient packers and movers company, who can help you pack and move all the goods carefully. Ideally, you should approach to your friends and family members, and see if they can recommend you a good movers and packers company. If you don't get any recommendations, we can recommend you some trusted movers and packers on ServiceSutra.
The charges of a Packer and movers company depends on the services they provide, number of goods, distance that has to be traveled and etc. That's why, it's essential and safe to compare rates from multiple companies before finalizing one. By comparing rates and doing some negotiation, you might be able to save upto 30% of your money.  But unless you compare, you'll never be sure about the fair price. If you don't have any idea of the rates, you may end up paying more to the service provider. Isn't it? But, when you talk to multiple packers and movers companies (three or four), you'll get some idea about the costs and the entire process. It will also become easier for you to negotiate with them, and hire the best offers at good rates.
4. Offer flexibility to movers
Unless you have loads of goods (full loaded truck), there are high chances of the service provider to shift your goods in a shared truck, which they call as 'part-shipment'. In case of part shipment, you should show flexibility to the company regarding the date and time of shipment. When you show flexibility, they will move your goods when their truck is going in that direction, and they might also reduce the rates because, if they don't pick your items then their truck will go vacant, which they wouldn't want. Therefore, try to show flexibility with the mover and packer company, and negotiate hard with them. They are usually happy to negotiate in case of part shipment, and you can definitely save much money.
5. Do some of the task yourself
The packers and movers companies will be happy to offer you a start-to-end packing and shifting service. But if you want to save, avoid taking ad-on services from them, and do it yourself. Simple tasks like unpacking, re-assembling and etc, can be done easily. Therefore, trying doing these stuffs on your own.
Over to You
No matter how complicated it appears, if you plan everything rightly and supervise the process wisely, you can get things done at ease and save much. Movers and packers will definitely take care of everything, but you should still supervise everything during the process. So, always prepare a plan in place, be flexible and logical, and get your goods packed and moved quite comfortably within a budget. If you have any other tips regarding this topic, you can comment in the box below.