Currently, if you search on the internet to hire packers and movers in India, you'll find a number of service providers, irrespective of the city you are searching in. Technology has made it very easy for you to find out plenty of services over the web, but, will it help you choose the right kind of packer and movers services? Stuck in thoughts? Well honestly, if you are planning to pack and move your house in India, you are going to face a tough time searching and hiring a professional packers and movers company, mainly because of their lack of any regulatory norms and substantial information. So, unless you verify and ensure their credibility yourself, you wouldn't be able to get a good service.
Demands of packers and movers services in India is growing rapidly almost at lightening speed, and loads of newbies are entering the competition. But, would you like to choose any of them blindly and invest your money? Will you? Surely you wouldn't like to trust someone with your household goods blindly.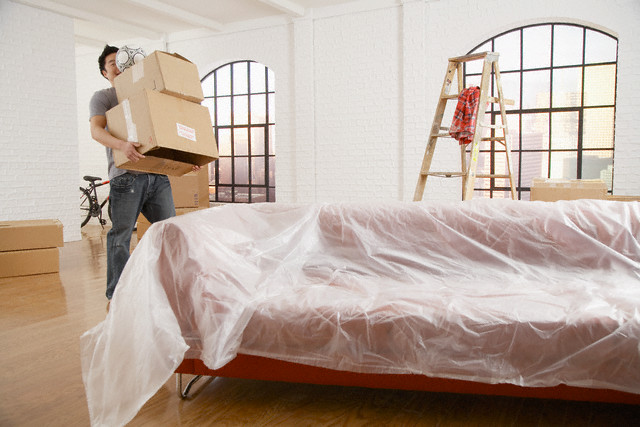 Step-by-step guide to hire packers and movers in India
I have relocated several times in the past, in fact every year in early days and I know how difficult it is to find and hire packers and movers in India. Its not easy to deal with movers you have just met because at times they make terrible demands, perks and so on. To make it easier for you to choose and engage with rightly placed packer and movers in India, here are seven steps you should follow.
Step 1: Before you search or hire packers and movers in India, it would be better if you can find a movers from a reference like friends or family. Contact your friends and relatives, and check if they know any efficient packers and movers company who could help you out. If they are unable to recommend you one, then you can always start searching for one. But if you get some recommendations, you can go ahead to verify their credentials and also negotiate with them.
Step 2: This step is solely for those who couldn't get any recommendation. What you can do is start searching on your own. While searching, it would be wise to use the name of the city from which you want the service. For instance, if you want packers and movers in Bangalore, instead  of searching for packers and movers in India, you should use 'packers and movers companies in Bangalore'. The keyword Bangalore, would help you search faster and better. Ideally you should make a list of potential packers and movers companies who are available and who offer services in your city.
Step 3: It won't be wise to hire packers and movers in India without comparing rates and checking their credentials. Hence try talking to three or even four movers packers companies, take opinion, compare everything and then choose the one that matches your expectation and seems like a good fit. If you talk to many of them, it would help you filter better according to the services they provide, rates, experience and other credentials.
Step 4: Do some background check at this stage, and eliminate a couple of movers from your list whom you find less worthy. Try keeping at least three to four packers and movers in and evaluate their credentials. Wondering how to evaluate credentials? To do that, search in Google about the 'reviews of ABC packers and movers'  or 'complains and scams of ABC packers and movers'. You will see there are plenty of reviews available (only if its famous).Checking the reviews, feedback and complain about those companies would give you a fair idea of everything. Once you are done, you can eliminate few more from the list, keeping at least two-three in hand.
Step 5: Call the remaining packers and movers which you have in hand, and ask them to come over to your place to check out the things that has to be moved and packed. Once they scrutinize your things, they'll know what best could be done with them. Show them almost everything you need to ship, so that they know what is to be packed and give quote accordingly. The quotes will help you choose the best deal.
Step 6: After getting quotes use your skills and shortlist the best based on their expertise, past work, rates and client list that they showed you.
Step 7: By now, you have pre-screened and shortlisted all the movers based on their proposed estimates, then now, it's time to negotiate. Movers and packers companies are usually open to negotiate to some extent, but that's a hypothetical point. Every shifting assignment is different, and every mover and packers company has its own way of handling things. So, be practical or else they may be forced to compromise while packing and handling your goods, which you obviously don't want.
And finally, here's a detailed video in Hindi, that you may like to check to know how to find and choose the best and genuine packers and movers for shifting and relocation.
Over to you
Hope you know the process better and can easily find and hire packer and movers in India without hassles? If the above tips are followed well, it wouldn't disappoint you while choosing a good packer and mover to move all your household goods with care and at ease. If you have any more suggestions which can be added up in this post, then feel free to share in the comment box below. And if you want to search for the best packer and mover in your locality/city easily, then our team can help you too. 🙂