Wondering about how to find and hire interior designers in India for interior designing? There are thousands of interior designing companies available in India, especially in the metro cities like Delhi, Mumbai, Bangalore, Kolkata, Chennai, Pune, Hyderabad, Gurgaon etc. India is developing with each passing day, and you can find interior designer companies even in the smallest of towns now a days.
When you hire an interior designers in India, or in any other country you are dwelling, it makes your home renovation task easier. The interior designers can help you design layouts in such a way that, you will end up doing maximum utilization of the space in your home.
Recently, a friend of mine was hesitating a bit before hiring an interior designing company. He was very confident that, he could easily design his home on his own. But, when I told him why it matters to take opinion and suggestions from professionally trained interior designers, he realized that I was right and changed his mind. There are plenty of people who think they can do everything on their own; there is no harm in thinking that way, but then when you think of quality, you should hire a professional.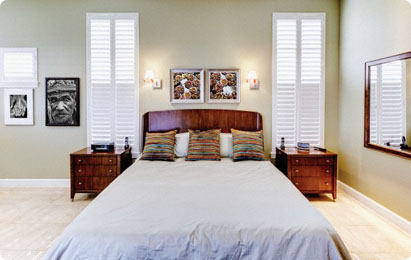 Interior Designers are the professional people, who have learned all the creativity and the technicality of interior designing. They have been trained to design homes or offices to save space, make it look good and gorgeous. Interior decorators gain experience by working on several projects. Therefore you can completely rely on them, if you want your room to look its best.
Also there is a misconception that hiring an interior designer will cost much, but that's not true. You'll feel that the money spent is worth it, after you see the room's transformation.  And the best part is Interior designers work as per the space and budget you provide them.
Right ways to hire interior designers in India
There are many ways to find, interview, negotiate and finalise a interior designer for your home. But here are some simple yet efficient approaches that will save your time, money as well as efforts.
Find three Interior Designers
Find at least three interior designers in your town. You may use Google search, or ask your colleagues or friends for references, and recommendation. You may also try requesting quotes from pre-screened and trustworthy interior designer companies at ServiceSutra.
Compare their Profile, Projects and Rates
Once you are in contact with three interior designers, the next thing to do is to screen them. Talk to them, share your ideas, seek their inputs and advise. Ask for references of past work, check their portfolio and compare each of them.
Finalize and Hire an Interior Designer
Once you are done with the comparison, negotiate the prices, and other terms. And finally, hire anyone of them for your interior-decorating project.
Over to you
Hope this post help you understand why it's always good to hire an interior designer? Try to seek advice from them, after all they are experts! Sometimes the interior designers just charges the consultation fee, by just sharing their ideas. So, never hesitate to hire them.