Home Shifting in India is much more complicated no matter how proficient and professionally placed packers and movers service provider is on board. Home shifting is complicated by its nature. There are several parties and multiple processes and if anything goes wrong at any stage during home shifting, it could turn out to be a mess.
Packers and movers companies or moving companies as we like to call them offer home shifting services in India. These home shifting companies are available across all of the major cities and district towns, almost in every part of India. Obviously, some of them have well placed network, well trained manpower and others may not have sufficient access to everything. But services of packers and movers companies are mostly available in most of the large and small cities and towns in India.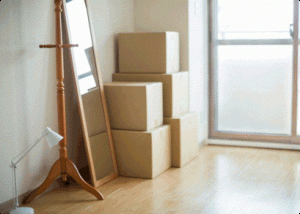 Basics of home shifting in India
Usually, you as a consumer tend to search through and find the best moving companies who could help you with home shifting in India, according to your budget. Obviously being a service industry, rates and charges depends on the expertise and brand value like Agarwal Packers are considered to be the best in the industry and hence they are the costliest and some time people don't feel like paying that much of money. But at the same time other are using their services with satisfaction.
So basically it all starts with search for a movers and packers company who could offer safe home shifting services and who fits in your allocated budget. Safety and affordability are the key priority for a customer. But just because you have hired a well placed service provider does not mean everything will fall in place and your goods will be delivered safely.
As I have already said, since there are so many processes and involvement of so many parties that, things could go out of hand at any stage. There are executives who do the packing, loading, unloading, transporting and everything is done by different team.
But I am not saying all this to scare you. There is a very thin chance of damage but that is there, no one can deny that. But you can ensure much safer relocation if you can avoid some of these mistakes that I am going to talk about here under.
Avoid these common mistakes for safer home shifting in India
Have a good plan in place and follow the basic rules. Don't rely too much on the service provider, obviously you have hired them for their expertise, but there is no harm in supervising the process yourself to be double sure.
1. Not having a plan for Home Shifting
Proper planning is the key to success while doing home shifting in India. But unfortunately, most of us miss this point and our process starts with step two that is searching for movers and packers companies. But that's not the right way to do that. Unless you create a good plan and find answers to some of these questions:
When do you want to start packing?
What are the goods that you wish to move
What kind of packers and movers do you need?
Do you need storage service to store some of the goods temporarily?
What kind of budget do you have for relocation services?
Are you getting compensated by your employer for moving?
It's going to be difficult. Not only you may end up paying more, but you may also have to go through lots of irritation.
Ideally, you should find answers to all of these questions and have a clear objective and deadlines before searching for home shifting companies in India. Once you have the inventory and rest of the information ready, it's time to move to the next step.
2. Not comparing rates of movers for home shifting in India
Did you know that rates of home shifting services vary from service provider to service provider? If you take same set of shifting requirements to three different home shifting service providers in India, all three of them will give you different kind of rates.
So when you are in hurry, you simply talk to a service provider and get it finalized. But that way, you may have to pay more. But when you compare rates of movers, you get to know the real picture because it could vary anywhere between 5% to 35% and that's lots of money.
Also when comparing, you get the opportunity to evaluate profiles and that way you can find a service provider who is affordable as well as capable of handling the shifting assignments.
Call 09831329628 to receive best offers from 3 of the best movers in your city to compare and Save
3. Don't be too greedy, value expertise of a professional
On this platform we have seen a couple of cases where an individual have requested multiple quotes and several times. Why? Because the budget that they have allocated is way thin and he hope to find a pro in that budget. Don't be too greedy else you may end of with a mediocre service provider who would agree to offer services on rates you have claimed, but then compromise on packing, transporting and even can ask more money (hidden costs).
Be reasonable while negotiating with movers and value expertise not the cost. The lowest quote bid that you receive may not be the best professionals. So evaluate everything and ensure that there are no hidden costs.
4. Not buying transit Insurance during home shifting in India
A professional packers and movers service provider in India would give proper training to their employees, labor and executives so that they can ensure safe and sound home relocation services. They have access to best equipments, human resource to handle everything smoothly during home shifting. But some time things are beyond your control and a even a minor mistake could be crucial.
Transit insurance is your friend and it can be of great use. Unfortunately, some of us don't understand its importance and ignore buying insurance, especially for local home shifting. But that's not the way. Insurance is vital and you should not avoid insuring your goods.
5. Paying full in advance and in cash to movers for home shifting
When you hire a movers and packers for home shifting in India, you have to make certain advance payments to confirm the order and sign the contract. Some of the movers and packers companies would ask for 20% advance other may ask for 80% advance. Whatever be the case, avoid making full payments in advance. Agree on a feasible payment terms like certain percentage with work order,  certain percentage after packing, certain percentage after delivery.
It's okay to make final payments in cash, but don't pay advances in cash, insist on paying by cheque or NEFT so that you have a proof of the payments. Also avoid paying in personal accounts, they should have a current account in the name of the company and that's where you should be paying. If a mover does not have a current account that means he is a mediocre one, you better stay away from them.
Over to you
In India, shifting and relocation industry is pretty much unorganized and so be aware, look at everything from every angle before taking a call. From packing to loading, transporting, unloading and unpacking, everything is important. So deal with a mover who can get it right.
We at ServiceSutra give you the opportunity to compare and evaluate offers from trusted movers home shifting in India. You may like to give it a try now.