There are well placed and well networked packers and movers companies who offer house shifting and storage services in Hyderabad. Shifting and relocation services are the key service of any movers and packers company, but they can help you with storage of household goods, transportation of car, relocation of pets, packing and transportation of industrial goods and heavy equipments, shifting of office and corporate relocation services. Among all of these, house shifting, (local and long distance) storage and warehousing and car transportation services are the key services that moving companies offer to their customer.
Local and domestic house shifting services in Hyderabad
House shifting can be either local or domestic (long distance move). There are specialist relocation service providers both local and domestic home shifting services. You can hire them to look after the entire process of shifting a house; from disassembling of furniture and electronic goods to packing them all properly using good quality packing materials; from getting it all loaded on to a cargo truck to buying insurance and getting it transported; moving companies will handle it all for you.
There are many benefits of availing the house shifting service of a trusted packers and movers company while shifting a house. Irrespective of the distance between your new home and the current one, when you have a professional on your side, shifting a house could be really joyful.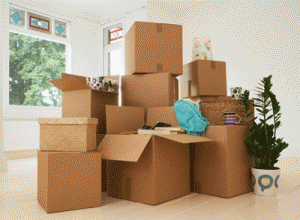 Storage and warehousing services in Hyderabad
Storage and warehousing services are also offered by packers and movers companies. You will find different types of storage facilities in Hyderabad, some very big, some really small. Most of the packers and movers companies have a storage space where they store goods while in transit. But such storage facilities are usually smaller and so it could be cheaper compared to the larger warehouse where you may opt for private access. Obviously larger warehousing facilities are better when you are looking to store your goods for longer period of time.
When do you need storage services in Hyderabad?
You turn up to moving companies when you wish to shift a house along with all of your household goods within the city or outside. But did you know that while shifting a house, you may wish to store some of your goods like classic old queen size deewan or other furniture in Hyderabad while you move rest of your goods to a new city. May be you wanted to gift such items to a friend or relative but he is abroad and he'll only return after a couple of months? Or what if your new home is not ready yet and but you don't want to sell those extra furniture? Or what if you purchased some extra furniture at a good rate and you want to keep it for marriage of your daughter, but you can't accommodate it in your house immediately?
You can easily avail storage services. Some of the packers and movers companies may offer house shifting and Storage Services in Hyderabad. Packing and shifting of household goods and car is a very generic service that movers and packers companies offer. But storage and warehousing services in Hyderabad may not be offered by all of the packers and movers companies.
It takes lots of investment and maintenance to run a storage and warehousing unit however for simple house shifting services, movers may not require all those resources and so storage and warehousing facilities are limited in Hyderabad. But still there are many service providers who can offer safe and affordable storage and warehousing services.
How to find movers for house shifting and storage services in Hyderabad
Using storage services is better and cost effective especially when you rent out a house or a flat just to store your goods for the period you will be out of town. Some people avail storage services in Hyderabad when they are going abroad for a few months on a specific project. Other use storage services to store their goods because they are moving out of Hyderabad and their new home in the city where they are moving is not yet ready for possession.
Irrespective of the circumstances, you can find a service provider for house shifting and storage services in Hyderabad. But there are certain things that must be kept in mind. What are those? Here you go;
Always compare rates and credentials of multiple moving or storage companies.
Visit the storage facility yourself and ensure that your goods are actually in safe hands.
Do check all of the legal papers of the company/proprietors/owners before hiring
If you plan to rent out a storage space for longer period of time, then make sure that the company is well placed and large enough to sustain for next few years.
Prefer storage facility that is closer to your home in Hyderabad because that way the cost of carrying your goods from your house to storage unit (both side) will be less.
Get detailed quotations and ensure that there are no hidden costs.
Ensure that all safety measures are in place.
Make sure your household goods and furniture etc is prepared and packed properly to keep it away from dusts, dirt and for safety reason.
Make sure that your goods are insured for the period it's in the warehouse.
Make a good detailed list of boxes and clearly mention items inside and get it signed so that you can cross check when taking delivery.
Most of the tips above are valid for both storage and house shifting, but don't limit yourself to these precautions. Different people have different circumstances so imagine and ensure that your goods are safe while shifting or during storage.
Over to you
If you are planning to shift a house in Hyderabad or want to store your household goods for a few months, then you can always find trusted service providers in Hyderabad. But be open, compare and evaluate everything in detail before you take a call or make a decision about hiring a service provider. Want to explore the opportunities and speak with up to three different shifting and storage service providers right away? Post your house shifting or storage service requirements right here to receive instant calls and offers in next 15 minutes.