Interstate car transport services can be used for shipping cars from one city to another city, in same state or to a different state within India. So, when you are moving from Delhi to Kochi in Kerala, and you want to move your car along with all the other household goods, then you can avail interstate car transport services  to get your car shifted safely. Most of the movers packers companies in India offer shifting services for both household goods and vehicle. Household shifting is done using normal cargo trucks but car and other vehicles are shipped using car carrier trucks.
Interstate car transport services can be of great help, especially when the distance between the source and the destination where you are moving to, is way more than a normal driving distance. When the driving distance between the source and the destination is around 200-300 kilo meters, then you can easily consider driving the car yourself or hire a driver.
But what if you wish to move from Delhi to Kerala? The distance between Delhi and Kerela is nearly 2700 kilo meters, and it's practically impossible to drive the car yourself. It will be too risky, and will take a lot of time and energy. This is when you actually need car transport services to get your car shipped without any hassles. And if you have the privileged to get your car shipping costs paid by your company, then they will pay only when you avail car transport services. They won't pay if you drive the car yourself, all the way.
Ways to do interstate car transport in India
There are many ways to transport your car from one city to another, within India. You can always avail a car carrier truck, and drive it all the way to your desired destination with the help of a professional car driver. Or get it shipped through the Indian railways. Using Indian railways may be cheaper in terms of costs, but hard to keep track after you have handed over the car to the officials. Driving it all the way may not be a wise choice, so hire a car transportation service.
We receive so many calls from people questioning that, which car carrier company is reliable? How to ensure that the actual car carrier company we hired is not driving the car all the way and sending it through car carrier truck? Hence, through this post, we'll discuss about all the options one has, which is better one, and how to avail such transportation services in India.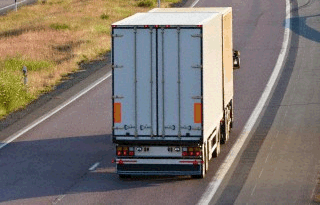 Interstate car transport services by trains
But there are options available to ship a car through Indian railways. Indian railways uses flat wagon which has been designed to ship car in various routes such as Mumbai to Delhi, and Shalimar terminal to Chennai.
Interstate car transport services of Indian railways are not very popular though, because it costs way more than what a normal car carrier service would cost you. According to this report in the Indian Express, there are no takers for car shipping services of Indian railways. According to this report, if the distance between source and the destination is more than 600 Kms, the total cost to ship your car may exceed a few lakhs easily.
But, if you want to avail the car shipping services of Indian railways, then you should contact the railways parcel office to know whether the services are available at your place or not. And how much would it cost, and the rest of the processes.
Interstate car transport services using car carrier truck
Shipping your car or SUVs through a car carrier is ideally the best, and the most popular way of car transportation. Even if you have the option of shipping through train or over the sea, shipping a vehicle through car carrier trucks is the most cost effective, and a hassle free mode of transportation.
There are many car carrier companies in India that offers vehicle shipping services through special built carrier trucks. There have covered containers and racks, which are usually used by car manufacturing companies.
Using car carrier trucks for car transport services is the most popular choice because, it's uncomplicated and usually it gives a door to door option, which is of great help. Also since you are hiring a specialised car mover company, you can reach out to them and track the status of your car.
Car carrier companies usually send many cars together in one big trailer vehicles, which is a cost effective way because, booking an entire trailer maybe way expensive. But, if you are not concerned about costs, you can easily ask for a mini car carrying truck, which can be locked. This is better than a double decker open container.
If you are considering the option of booking a car carrier service for car transportation, then there are few basic things that you have to keep in mind, and we will be discussing that below.
What you should look for before booking car carrier services
Using car carrier trailers for car shipping is probably the most convenient way to get a car shipped within India. If you have decided to book a car carrier service for interstate car transportation, then be smart enough to find a competent carrying company, which has a sound network and adequate resources to look after the entire shipping process, safely, and cost effectively. Here are some list of what else you should look for while booking a car carrier service or trailer, for shipping your car.
Check the car shipment rates from all the good car shipping service providers in your city.
Get all inclusive quotations with applicable taxes like service tax, octroi fees, local delivery and etc.
Look for an authentic car carrying company, by checking all the documents.
Ask if they would assist in documentations such as, obtaining NOC from RTO.
If they offer documentation services, then ask them about the costs involved in it.
Understand and know about the routes they usually take to transport the car, and ask them how long it take to deliver them.
Check the inspection reports, and mention if anything is missing in it before signing.
Match the inspection report at the time of delivery, and ensure there is no damage or scratches.
Ask for insurance, and know what's covered and what's not with the process of claims.
Make sure to vacant the car and remove all the items like music system, GPRS, perfume, steering cover, wheel cap and other accessories, which can be easily detached.
Over to you
Interstate car transport services can be of great help for shipping any 4 wheeler, from one state to another. Booking a car carrier service that uses trailer to carry your vehicles, is probably the best and most cost effective ways to ship within the states of India. You may need to get some documentation done through RTO. And car carrier companies may assist you for a fee, or you can get it done yourself. Self driving a car especially when the distance is much, isn't a good option.But, you may like to consider shipping your car through rail, which is a costlier option. Think practically; look for the best available options for car shipping in India.
How do you think one can do interstate vehicle shipping in India without many issues? Share with us in the comment box below.