Before I talk about the list of things to do when you move a house in India, I would like to tell you about my uncle who kind of forced me to check his to do list for moving a house.
My uncle was in Indian army and obviously he is a well disciplined man who likes everything to be the perfect. We often call him that it's really hard to cope-up with a man who will think from five different angles even before hanging a painting on the wall.  Recently a friend met him and he said he liked my uncle. In USA he says, they usually do lots of planning before actually they do a thing, be it hanging a painting on the wall or placing a sofa in the living area.
Recently I was moving my house from Kolkata to Delhi and while discussing the same with him, he asked me about the plans and I said I am planning to shift my house in March 2015 (we were discussing this in December). I told him I have not figured it out yet because I have time and I will figure it out a week or two before the scheduled date of moving my house.
He was like "what are you saying?" you should plan your move from today because that's how you will be able to move your house efficiently. I was like laughing and said "Oh God, please save me from his GYAAN and BHASHAN (lecture)". But you know what, he was kind of convinced and told me that he has moved his house nearly every three years during his service and he know how it is to move a house.
Uncle shared a list of things to do with me, initially I was like not required uncle Jee, I will manage, but when I looked at it, I knew how it is. But let me cut the long story short and come to the point.
Having a list of things to do while moving a house in India is kind of essential and it could save you from lots of hassles and frustration during a house shifting, especially if you are planning for a long distance move.
Moving and shifting of entire household items is not a kid's play. You have plenty of items, some of it is too precious and others are like of not that importance. Obviously you don't want to pack and move every household item because that may not be an economically feasible thing to do. Similarly dealing with not so professional movers and packers to highly placed and premium relocation companies is not all that simple, especially in India where there is no transparency as far as rates for services are concerned. After all no moving agency in India would charge you on the basis of hours spent, they charge you on the face value and based on your urgency, won't they?
Not saying this in bad test, but that's how it is for most of movers and packers companies in India or overall unorganized local service industry in India, If I can say so.
Hence a proper list of things to do can only add value and help you track the process much efficiently. So here I am sharing that list of things to do that uncle sent me and I modified it according to my needs. Feel free to add or skip a task if you feel to do so.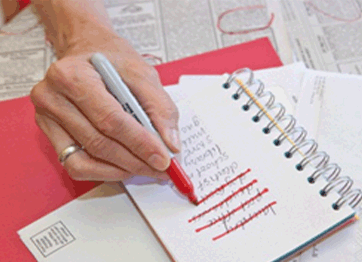 Here's a list of things to do to move a house efficiently
You don't need to follow each of the tasks in same order and as I said, feel free to skip a task or add more if you feel like tracking them while moving a house.
Sorting it out
As you know there are items that can't leave without and there are items that you have hardly used since longtime, may be due to some minor damage or you simply replaced it with a new and improved one. So just sort out your inventory and decide what you want to move and what you want to sell, donate or simply throw away. Some of us usually don't simply throw old appliance even when we buy a new one. If you have such items, then get rid of them because every single item you are moving is going to cost you. But while sorting your inventory; be sure to not throw the important papers and documents.
Look for home shifting companies
There are many movers and packers companies who offer long distance home shifting services in your city. Look around and start researching about them. As we have already discussed, there are premium and not so premium companies so researching and getting quotations from movers and packers is kind of essential. Another reason why you should do some research is to get the fair idea of the cost of house moving services and know about the service providers who are available and who can get it right.
Invite movers to do a survey and quote for shifting services
This is one of the important tasks and ignore only when you are double sure of what you are doing. Usually the first and most important question on your mind would be to know the rates and charges of movers for shifting from Kolkata to Delhi (as I was moving from Kolkata to Delhi) and when you call, first thing you ask is how much it would cost.
But that's not the way to do it, because chances you will end up in a dispute on the date of packing itself. What happens is you give them a list of major items and based on that a mover will quote you very attractive rates to win your order. But on the date of packing, they will start asking for more payment because you did not mention about smaller items that you thought does not make a difference. That's why it is important to get the survey done and get final estimate to avoid any dispute and hidden charges.
Finalize the date for packing and shifting
After getting estimate and evaluating all of the offers, you should do some more screening and ask your movers relevant questions about the contact person at the delivery point, date of delivery, insurance etc and finalize one. Once you select a mover, you should schedule a date for packing, transportation and delivery of goods. It's important to note that insurance is essential and you must take it.
Preparations for packing day
Inventory sorted, movers selected, schedule finalized, now is the time to do basic preparations before packing. There are certain things you should do on the date of packing and here's all about it;
Leave the idea of cooking for the day, order food for your family and possibly for the people involved in packing, they would love this token.
Defrost your fridge and switch it off and open the doors to let it dry.
Put all important papers and documents like license, tickets etc in a handy place and you may like to use a folder or bag to do so.
Prepare an emergency kit and a first aid bag. Keep torch, medicines etc in it so that you can find it easily.
Arrange for a moving out house cleaning service or do alternate cleaning arrangements.
Make sure that the truck can be parked closer to your house and there is empty space for that.
Check that every box is properly labeled and especially the boxes with fragile items.
Check and sign the packing list and keep a copy.
Get everything loaded properly and let the truck move.
Post move activities
Since your goods are already on its way, you should also move now. Take train, plain or drive whatever it be, just make sure you reach your new house on time. If movers and packers have to wait at your door to unload, they may charge you for the delays, hence be available to receive your goods. Moving companies will send their people to unload your goods from the truck and after unloading everything, they will ask you to sign a delivery receipt. Just be double sure before signing the receipt. In fact if possible just do a quick inspection of goods and if there is no damage, you can sign the delivery receipt. If there is any damage, you should mention that and initiate the process of claims from the insurance company.
Over to you
Moving a house Indian is going to be fun when you know about the right things to do. Sorting out inventory, finding and screening movers and a little bit of preparation and caution could save you from lots of small hassles and frustration. Insist on getting estimates only after survey, buy insurance and sign the delivery receipt only after inspecting your household items and things will be much better.
How do you track the important tasks while moving house from one city to another in India?