Last weekend only I finally relocated from Behala to Tollygunge, Kolkata and now I know a lot more about local shifting in Kolkata and how to get it right even in the first attempt. From the day I decided to move and shift my entire household goods, I was quite worried.
You know home shifting is a way too tedious thing to do, especially if you are moving your entire household goods first time. You won't be able to figure out what to do and how to get it all packed and moved without any scratch and damage. I know there are movers and packers in Kolkata that I can hire for local home shifting in Kolkata, but finding and hiring a mover is the most complicated thing you will be dealing with while shifting your house.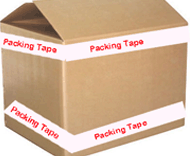 Let me take you through the process from start to end and lessons learned during my home relocation. If you are planning to shift your house and want to do it right, then I insist you should read this post. I am talking everything from start to end to help you avoid mistakes that I committed so that you can save yourself from the hassles involved in within the city home shifting.
So are you ready?
Here's how I did local shifting in Kolkata
As usual, I was well occupied with the usual work and looking after the renovation of my new house till one week before the scheduled date of shifting. Then I started to realize how challenging it's going to be to dismantle the dish tv, open the ceiling fan, Ac and the water filter. When I was looking at size of my cupboard I was getting worried even more so I decided to take help from a local movers and packers in Kolkata.
Obviously, I started my search and spoke to a mover nearer to my location in Behala Itself. But I was not quite convinced and decided to check with a couple of other movers and packers companies who can take on local shifting jobs.
While I spoke with a couple of other movers and packers, I realized a weird kind of thing. Rates of local shifting among these movers and packers companies was not same, in fact there was notable difference between rates they quoted me over the phone.
Another shock came my way when I asked them to come and see the goods themselves because I thought their rates are way too much and maybe I can negotiate when I show them the overall household goods I want to pack and shift. But when they surveyed the goods, two of them in fact increased their last quoted price because they found there are way too much of effort involved in unloading goods from my 3rd floor apartment to the ground and then loading it on the truck.
They also noticed that even if they use a mini truck, most likely they have to do two rounds and hence they increased their initial estimates.
Lessons learned
Always take quotations from a couple of movers
Don't trust the rates over the phone, good for idea, but get your goods surveyed
Here's how I negotiated with local movers and packers in Kolkata
Since I get to meet them face to face, I started negotiating with those movers and packers companies. My point was why the third company I spoke with is quoting so less than the other two movers and packers companies. According to me, movers who is located in my area should cost me less than the mover who is coming from the north Kolkata (Dunlop area), but I was wrong.
During my discussion they told me an interesting thing. According to them, the third mover who is quoting me less rates is not actually a company. Rather he works with movers and packers company and he will be helping me with local shifting in his personal capacity. Get it? Let me put it in other words. The third guy I was speaking to who quoted me quite less will not give me a bill, but he will arrange labor, packing materials and truck and whatever money he will make will be distributed among them. Bills won't be generated and company is not involved.
I was kind of happy; who cares after all it's just a local shifting, so I confirmed him even after knowing this fact.
Boy! did I commit a mistake by finalizing him?
Yes. I did. That was a big mistake!
He didn't turn up on moving day and even took Rs. 1000 advance from me. Since he did not gave me anything in writing, I was kind of hopeless and could not avoid, but contacted a mover I had already discussed with. Thankfully he was available and he helped me in many ways. Not only he packed and moved my goods quite carefully, he also gave me the contact number of the company that guy was working with. I visited him in his office and took my money back from him, but did not report it to his owner, don't know why.
Lessons Learned:
Always deal with companies, not individual, especially in moving industry, because there is a lot to lose.
Lowest deal is not always the right deal to go for, be practical and be wise.
Over to you
Whether it's a local shifting or a domestic shifting, the process is nearly the same except the distance. So don't take it lightly and start planning everything when you have time to look for alternate options. Rates of local shifting services in Kolkata may vary depending on the movers, but locality of movers and packers hardly matters. Speak to a couple of local movers to get better ideas of rates and charges and then negotiate sensibly to get it right. When you work with a good movers and packers company, you can make it, but if you end up booking unprofessional movers packers, you may end up in a mess.
What else do you think matters when doing local home shifting in Kolkata?