Are you moving somewhere you've never been before? Rest assured it can be the trickiest task to do ever. Just the way you are unfamiliar with that place, you are oblivious about its surroundings too.
Relax! We are not here to daunt and overwhelm you. And moving to an unknown city or country doesn't have to be a nerve-wracking experience either. The best packers and movers near you in Kolkata will assist you throughout the relocation process.
Apart from that, you must make your own endeavours. And take every possible step needed to ensure a smooth and hassle-free house move. Yes, the relocation process may not be that easy. Every person would feel nervous and distraught when shifting to a vicinity he or she hardly knows.
In this case, you cannot be an exception. However, with a bit of professional assistance and mindful striving, moving somewhere you have no idea about will become much easier for you.
Best moving tips to help make your move to an unfamiliar city easier
Packing and moving somewhere you have never visited can easily be considered as the most overwhelming task ever. Aside from packing and getting your goods shipped, you have to take care of other things including finding a house, booking travel tickets and so on.
Here are some general tips to help make your move to an unfamiliar area go more smoothly:
Visit before you move
If possible, try to visit the area before you make the move. This will give you a chance to get a feel for the area and explore different residential neighbourhoods that are safe as well as cost-effective.
Find a comfy place to stay
We all need a safe and secure shelter to reside especially when we are about to live somewhere new. So, to the best of suggestions, find appropriate accommodation for yourself and your family first.
In case, you do not know that place well, consider renting that for the first couple of months. Doing so will save you from the cost of buying or building a new house altogether. So, in a way it's a cost-effective strategy too.
Plus, over the course of time, you will get a clear understanding of the place wherein you are living. Besides, you will also get an idea of whether you like that place or not with each passing day. During this phase, you can take a peek into the different neighbourhoods of that area. And, socialize with the locals out there and look in on the vicinities that you consider the best for living.
More so, get a thorough notion of the realtors spread out in your city. Subsequently, reach out to them and ask them which properties in the sale are in the greatest demand right now. They can guide you accordingly until you find the finest residence for you and your family.
Research the neighbourhood rigorously
Before you move to a new or unknown locality, it would be great to get familiar with its nitty-gritty. So, make sure that you do hardcore research on employment opportunities, academic standards, living costs, climatic conditions, safety etc.
There are many reasons why you must do this indispensably. First of all, you got to grab a decent job in a new town or city to earn an income. Besides, your kids also need good-quality education which is certainly not possible without getting them enrolled in a reputable school.
Also, if you've offspring who are pursuing higher studies, then they've to be admitted to a college or university to attain their dream career. Health is something you can't afford to neglect if you have aged parents in your home.
So, look into the medical facilities that you will be getting after reaching your intended destination. What about cultural activities, sports and entertainment? Check, cross check and double-check these facets before you finally settle down in the place, you're visiting for the first time.
Create a realistic budget
Have you ever wondered how you are going to financially support your relocation expenses along with your living expenses for the next couple of months? If not, then the best thing to do so is to create an effective budget as fast as you can. While doing so, make sure that you factor in these aspects without failure.
Monthly expenses
Before moving to your intended city or town, take note of the monthly expenses you might have to shell out there including transportation, mortgage, utilities, groceries so on and so forth.
Estimate your moving expenses
Moving to another place that you've never known before isn't easy. For that, you've to hire professionals who would assist you with your entire moving spree from start to finish. In this context, it would be wise if you could calculate your moving expenses beforehand. Getting multiple quotes from various packers and movers companies may help. While doing so, gauge your DIY costs if any while calculating the other extraneous moving-related expenses that you would have to splurge as and when needed.
Imperative post-shifting expenses
Again, there would be a couple of costs you need to bear right after shifting to your new town or city. These include the furnishing costs, expenses needed to get the essential commodities for your residence, updating the documents and purchasing renter's or homeowner's insurance etc.
Apart from just planning these expenses, you must shed light on any of the incidental costs that might arise abruptly. Since you never know what lies ahead of you, it's always better to stay prepared.
Sort out the things that you need to carry imperatively
After you have zeroed in on an apartment in your new city, it's time for you to decide on the belongings that you wish to bring along. Create a checklist for that and enlist the must-carry items there while separating them from the ones that you consider the most redundant.
Also, ponder over the things that are needed imperatively after moving to a new house and pen them down as and when necessary. As you do this, it will get easier for you to conclude which stuff you need indispensably and which possessions to leave behind.
Not only that, but you would also be able to recognize the items that you value the most in this entire process. Once you are done, you will realize how systematic have you been in jotting down your belongings into separate categories before taking them to your new home.
Hire a reputable moving company
Make sure you choose a reputable moving company that has experience with long-distance moves. Ask for recommendations from friends or family members, and read online reviews to find a moving company that you can trust.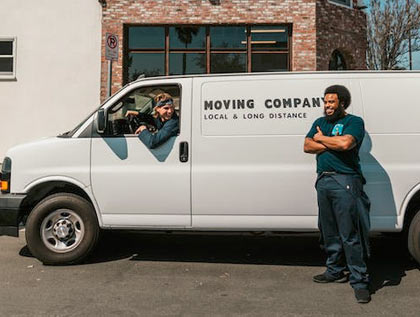 Stay organized
Moving to a new area can be overwhelming, so it's important to stay organized throughout the process. Keep track of important documents, create a moving checklist, and stay on top of deadlines to make sure everything goes smoothly.
Get involved in the community
Once you've moved, try to get involved in your new community. Join a local club or organization, attend community events, or volunteer for a local charity. This will help you meet new people and feel more connected to your new home.
Final Note!
What are you waiting for? Put the ideas into action above and move to your imminent destination as seamlessly as possible. Aside from that, you can seek professional relocation solutions from Servicesutra, one of the best platforms to find and hire top-rated packers and movers near you in Kolkata and other cities across India.