Is your house inflicted by several bedbug infestations so far? If you say yes, then it's really a matter of concern. However neither the bites of these critters transmit any contagious diseases nor they are deadly in any possible way.
Despite that, removing these irksome pests is important before you move to your new home. Apart from just availing the finest pest control services in Kolkata, there are quite a few techniques using which you can eradicate bedbugs from your residence before shifting.
So, hopefully you are also not someone who wants bedbugs to hitchhike all the way to your brand-new apartment, right? Then, you must take the essential steps on time before it's too late. Having said that, below are a couple of tips and tricks that would allow you to get over bedbug attacks once and for all. Let's dive in!
Ways to identify bedbugs
First of all, you must know what bedbugs are. Well, bedbugs are tiny insects originating from the Climax genus and are generally oval, flat and small-sized. Their color typically ranges from light-brown to that of a reddish-brown hue.
Since they are entirely wingless they crawl swiftly over the ceilings, walls and floors instead of flying. Grown up bedbugs resemble the size of an apple seed with a dimension of around 0.16 inches i.e. 4mm to be precise.
On the other end, young bedbugs can vary in size considerably, at times simulating sesame or even looking like poppy seeds. So, now that you are aware of the rudimentary features of bedbugs, it's time for you to identify their presence before they spread out grimly all through your entire home. With that said, here are some tell-tale signs, indicating that you have bedbugs in your residence.
You will come across small shed skins or egg shells around the favorite areas of your bedbugs.
Strikingly rusty and dark spots on the walls, mattresses, sheets and even bedcovers. To one's utter amazement, these spots are the excreta of bedbugs. That's awful!
Rusty or reddish stains on mattresses or sheets. These stains generally result from bedbugs who got stamped under your heavy-weight body in the night.
Tiny stains of blood on the pillowcases and bed sheets
Simply taking a note of these signs is not enough. To trace the potential hiding zones of these bedbugs, you must look for them as meticulously and keenly as possible. They usually do not build nests unlike ants. Instead, they live in small groups in certain places that are likely to become their breeding grounds down the road.
Floor cracks, wallpapers, electrical outlets, curtains, furniture with cushions, inside and beneath the drawers, nightstand, headboards, bed frames, box springs and mattresses being the most vulnerable of all.
Ways to get rid of bedbugs while moving
If indulged, these bedbugs will even scatter all over your bedroom first and then the rest of your rooms. At the worst, they can spread from one apartment to another within the same residential premises. So, whether you are a tenant or encountering a bedbug infestation in your own home, you must get rid of them imperatively. Consider these ideas if you really want to preclude these pesky critters from relocating with you to your new home.
Put all your valuables into plastic bags
Are there certain items that need not be laundered at the moment? Then, put all of those stuff into plastic bags just before making your move. Make sure you've sealed them as tightly as possible so that they aren't exposed to the outward atmosphere in any way.
These items possibly include small appliances, electronics, books so on and so forth. In case, the bedbugs have penetrated forcibly into the bag, seek pest control services in Kolkata and eliminate those exasperating bedbugs right away.
Wash your infected bedding components and clothes
Do you think that some of your garments and bedding items have been inflicted by bedbug infestations? If not certain, then do you apprehend such a scenario in your home? If yes, then wash those clothes and bedding-related goods in mild detergent in combination with high temperature.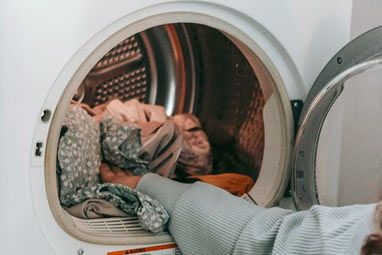 As a result, not only the bedbugs be destroyed completely but their eggs too. To expect the best outcomes, you can set the highest heat for your washer as well as dryer. Subsequently, wash the clothes turn by turn and store them separately into plastic storage boxes with firm lids or sealable plastic bags and tag them as CLEAN.
That's how you can ascertain the garments that are clean and won't be re-infected in the near future.
Treat all your infected furnishings
Carrying the furnishings all the way to the new home is what every person wants and you are no exception. However, do you know bedbugs are sly enough to stay overhyped within a few of these pieces?
Yes, and that will finally indulge in the intensification of these bugs until they reach that ultra-modern abode of yours.
Before they do so, it's essential that you eliminate these critters from every single furnishing of your house. So, make sure that all the furniture that you are relocating are thoroughly cleaned. In particular, sanitize pieces like bookshelves, nightstands or desks well only after emptying them properly.
Once you have done your fair share of cleaning, you can call a professional team to add a hint of perfection to it.
Dispose of your mattresses
Never ever take the old and already infested mattresses to your modern-day home. Doing so means indulging the bedbugs to continue breeding and expanding in your new residence as well.
Despite trying out the many ways like heat treatments, mattress encasement and pesticide treatments, you haven't got rid of these bedbugs completely. Hence, the only solution to this issue is by disposing of all the mattresses before relocating elsewhere.
The best way to do that is by putting each mattress into a plastic mattress bag, seal it properly to ensure none of the bugs are able to escape. Lastly, discard them in the proper and expected way in compliance with the disposal protocol of your city or town.
Step into a bug–free home!
Want to enter a home away from bedbugs? Then implement the pointers above and ensure that you've got rid of these insects forever. To eliminate bugs professionally, you can reach out to Service Sutra and avail their unrivalled pest control services in Kolkata without thinking twice.