Packing and moving can high-stress for senior citizens. All of us who have packed and moved understand how difficult it could get when you wish to pack and move all of your household stuff. No matter how happy you are after buying and getting the keys of your new home, its guaranteed that while shifting, you'll feel stressed, exhausted and completely drained. Whether you are going to shift domestically, locally or internationally, or whether you are moving to a small apartment or a large one, tackling the tasks of organizing, packing, discarding, cleaning, and other tasks are going to be a major challenge. The task of packing and moving becomes even more challenging, when the senior citizens have to relocate to a completely new home that is a new city.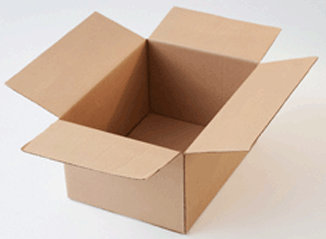 Many seniors opt to move to a new home, or a new place because of different reasons such as their growing age, or to live with their children at a place where they have settled for job purpose, moving to a retirement community or independent living community for increased socialization, or some other reason which is completely personal. And when a senior citizen takes a decision to shift to a new home or a place, it gives rise to many difficult and painstaking processes while making the move. Hence, a proper checklist is needed that will help them relocate without any hardship.
Essential moving tips for senior citizens
Below are some of the most essential packing and moving tips for senior citizens that can be of great help. if you are a senior citizen and wondering how to handle the entire moving without hassles then you may like to check these moving tips to relocate your home without hassles.
List down the essential goods
It's always essential to choose or list down the things that are essential for the seniors, and which they want to carry to their new home. This list must be prepared first before relocating to a new home. It's not that only senior citizens should make this list, the youngsters and mid-agers should also prepare this list before relocating to their new residence.
List down the unwanted goods
After listing down all the essential goods, it's better to also list down the goods that are unwanted or abandon. A senior citizen can probably sell, disposes, or donate such items or goods before relocating to a new house.
Sell, donate, store and dispose
It's often a positive experience for seniors to gift some of their most-valued possessions to their friends, or loved ones who can use them. Help the seniors decide whether they would like to give their unwanted possessions to family members, store them, donate, or sell them. If any possessions exacerbate any health conditions, it would be great if they are replaced. So, if they stick to their sentiments, try to make them understand what is best for them.
Hire packer and mover service early
It would be best if the senior citizens hire a packer and mover service, for shifting their goods to their new home. With the increasing age, the energy and physical strengths of the aged people starts shrinking. Therefore in such cases, it is wise to hire a good packer and mover, which will efficiently pack and shift all the goods.
Get quotations
It would be better if the senior citizens can take quote from at least three moving and packing companies, if at all they have decided to hire them. Plenty of Packers and movers companies have sprung up in almost every cities of our country, so they'll definitely grab hold of some or the other service provider. Then after taking quotes from many, they can compare and choose the one that tailor their needs. But however, the process of finding and grabbing one service provider would be difficult for them. Fortunately, our site will help them do the same task easily. Just request for quotes, and three of the best Packers and movers of their required city would call them and give quotations.
Cancel local services
The seniors must cancel all the local services that they have been receiving till date, for instance the newspaper, milkman, gardener, sweeper and etc.
Settle bills: The seniors must definitely settle all the bills of the local services and others. After settling the bills and canceling their services, it would be great if they start searching or inquire about the same local services in the new area.
Change address: Ask the senior citizens replace their old address with the new one. For example- As them to let their bank, electric suppliers, gas suppliers and others know about the new address, or else they'll keep sending bills in the old address only.
Carry medicines
It's very vital for every senior citizen to carry their required medicines with them, so that when needed then can have them without searching too much. Carrying some snacks along with the medicines would be great, because doctors often ask everyone to have something, and then take the medicines.
Safeguard important things: All the important papers and documents of the senior citizens such as passports, pension papers, house wills, insurance papers, medical reports, jewelry and cash should be kept in a plain and sturdy box for keeping those precious stuffs safely.
Summary
If the senior citizens work according to the above mentioned simple yet effective checklists weeks and days before the planning the shift, then it's going to be very easier for them to deal with the entire process. Hence, keeping checklist before moving to a new property is wise not just for a senior persons, but for the others too. It will make the task very smooth and easy. Therefore, the seniors should prepare checklists before shifting, and enjoy the shifting process at ease.