Chennai, the capital of Tamil Nadu has always played a very crucial role in the traditional, historical and academic growth of our country India, and has been representing a variety of elements of the Dravidian civilization.  It is the Fourth-largest city and the fourth-most populous metropolitan area in the country, and also the 31st-largest urban area in the world. The city is the secondary financial hub in the country after Mumbai, and is also called as the "Detroit of India" for its huge and renowned automobile industry.
Pros and cons of moving to Chennai
Chennai is undoubtedly a famous city; after all it's a metropolitan city. But, this city is not a perfect one (none of the cities are perfect), and has both pros and cons like any other cities of India. You may know Chennai for some of its common characteristics such as its hot and humid weather, which makes it the most intolerable cities. But for many others, it's a very lenient and homely city for its safety and freedom. No matter what you may know Chennai for, it is undoubtedly one of the most important cities in India. Therefore, the ones who haven't stayed or visited the city, here are some details of the pros and cons of this metropolitan city, which would enhance your knowledge before you relocate to this city for a job or for studies.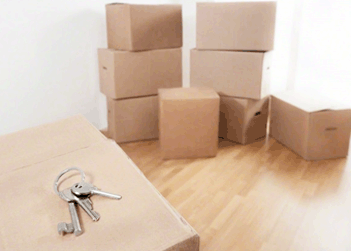 Pros of moving to Chennai
Chennai is a a beautiful city and if you will be moving to Chennai then here are the cons you should know about.
Safe city: Chennai has been voted as one of the safest cities to live in India. When compared with the other metropolitan cities such as Mumbai or Kolkata, the crime rate in this city is comparatively very low, and almost nil. And the little amount of crime that exists in Chennaicomes from the pickpockets, who operate around the few tourist attractions, transport centres and other crowded areas. A good rule of thumb to save yourself from pickpockets is just exercise caution, and use good common sense while travelling to any tourist spot in Chennai. Keep your valuables safely tucked against your body, and avoid flashing money in public.
IT Park: Chennai has got Asia's largest IT Park, known as the Tidal Park in 4, Rajiv Gandhi Salai area. This Park was created to provide fail-safe, environmentally harmonious, assured high-quality services to enable IT businesses to be competitive, while constantly striving to improve and raise the quality standards of the people.
Plenty of tourist spots: Whether you are visiting Chennai for job, studies, or merely for a holiday or a tour, you wouldn't find the place boring because it has plenty of tourist spots. Some of the famous tourist spots in Chennai are Sri Kapaleeswarar Temple, Guindy National Park, Fort ST. George, Government Museum Complex, and many others.
Beaches: Sited on the coastal region, Chennai has a collection of some lovely beaches that enhances the overall beauty of the city. The Chennai beaches are the most suitable place to relax during the hot and humid days, and are also the most prominent ones all over the country, especially famous for their exquisiteness and vivacity. The famous beaches in Chennai are- Covelong Beach, Elliot's Beach, and Marina Beach. Marina beach is the longest beach in India and also the second longest beach in the world, which stretches to a length of 13 km.
Job opportunities: In Chennai, there are plenty of job opportunities for the youngsters, especially the ones who have worked or want to work in BPOs, or have specialized in the field of IT. Chennai is the second leading exporter of information technology and BPO services in India, so people can get plenty of jobs. Not just in IT and BPOs, but there are plenty of other jobs as well for the people who have specialized in different fields.
Cons of moving to Chennai
One of the biggest cons of moving to Chennai hot and humid weather, but there are other cons as well like different food culture, language etc. lets check a few of them.
Weather: Chennai's weather is simply a heart breaker, despite of all the lovely qualities which the city has. Chennai has a very hot and humid climate, which makes people feel restless and sick. And even the rain is the big troublemaker in Chennai. Its two rainy seasons literally forces the city to drown, due to heavy precipitation for half the year. The hot and humid monsoon, which lasts from June to August, is followed by a north-easterly monsoon from September to December.Hence, Chennai's climate is the worst part, and the trouble maker for the entire city's residents.
Unsafe drinking water: Never drink water from any running tap in Chennai. The ground-water of this city is extremely salty, even the locals buy jars or pouches of water for drinking purposes. The local water brands process the ground water with the help of reverse osmosis technology, to make them safe for drinking. The Chennai corporations haven't been able to provide potent water for their citizens as yet.
Language: Language is a big problem in Chennai, creating heck lot of problems for people who are relocating from a different state in the north, east or west of India. Either the locals don't know Hindi/ English, or would refuse to use them. So, for those who are relocating to Chennai, language is going to be a big barrier creating communication gap.
Food: In Chennai, people don't really follow or feel that "variety is the spice of life". Even the gourmet food tastes like home cooked food, only it's available in smaller portions.
No Night life: No major recreational zones are present in the city, which leaves you with a schedule that's only limited from work to homework, and vice-versa. Everything shuts as early as possible. So, if you're planning a long night out in Chennai, then it's useless. You probably should sit on your terrace to spend the 'night out'.
Auto-rickshaws drivers: Rowdy auto drivers are everywhere! Unless you're one of the patient peace lovers, avoid them or be prepared to be offended. In most cases if they know you are not a local resident of Chennai, they'll be all set to rip you off your cash. Learn to bargain thoroughly. Don't settle easily for high prices.
Summary
Now, hope everyone has got some idea about Chennai. And according to the pros and cons, everyone must have already started painting an imaginative picture of this city. But, to know the city more deeply, one needs to visit their and reside for few days, or even months and then get a better understanding about the city. So, keep in mind both the pros and cons, and then decide about visiting/shifting to Chennai. If you want to hire a good packer and mover company who will help you with shifting services in Chennai or from Chennai to elsewhere, then request for quotes in our site.