Fighting cockroaches and ants is not all that easy as it may sound. Once you spot one, be rest assured there are any more.  But how do you get rid of pests like cockroach, ants or bed bugs? Dealing with household pest problems can be really hazardous, as one should take utmost care to make sure that only eco-friendly techniques are used for pest management, to avoid the ill effects of post treatment. Since it might results in severe health problems for your family or permanent damage of property.
But you know what, prevention is the best cure, so first thing is to identify the cause and then get rid of them. There are a few home remedies that you may like to try, but that may not give you the best results. But you know what; there are professional pest control companies who can get help you get rid of these pests without worries.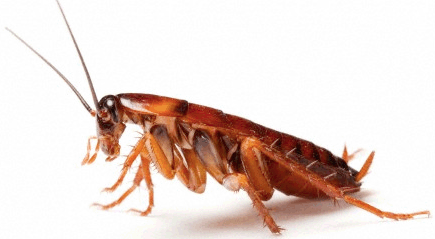 Before we get into that, let's just check about some of the common pests problems.
Cockroach Problem
Cockroaches are most common form of unwanted guest you will find in your home in kitchen cabinets or inside your office. Not only it scares you, but it can cause serious health problems by infecting the utensils that you use regularly.
And you know what "No one can find just one!"  Yes it is true that whenever there is one cockroach there might be a whole lot of others hiding behind several places in your kitchen, sofa, bed and other places. The presence of Cockroaches in the kitchen is often detected by their damage or by the fecal matter called "frass", they deposit. These signs can help in diagnosing, and confirming their presence. We should take immediate action on eradicating them by consulting with pest control agencies.
Bed bugs Problem
While cockroach deal health damage, bed bugs can cause sever damage to your wealth, by attacking places where hygiene is absent. They are hugely effective hitchhikers: if you sleep in an infested room, bed bugs may climb into your luggage, or into your clothes. They thrive in homes inhabited by large numbers of people, where they are able to feed and breed freely.
Termite/ white ants Problem
The termites can cause heavy damages to our valuable documents, furniture, properties and other household articles. These are very dangerous pests as they keep coming back if not dealt properly.
Here's how to get rid of pests using a Pest Control company
We should take few things under consideration before consulting your pest problems with the pest control experts.
We should prefer those pest agencies which follow herbal and eco-friendly techniques for pest control.
The ones with IPCA (Indian Pest Control Association) membership are more reliable.
Make sure whether they use latest 4th or at least 3rd generation pesticides or not. Pesticide products from 'Bayer' are the most mainstream pesticides that are being used by most of the pest control companies.
Especially for dealing with cockroach "killspots", "maxforce" are the most effective pesticides.
For dealing with bed bugs "Baytex" (a product of Bayer) is used that are processed in sophisticated manufacturing facility with premier-grade ingredients.
For dealing with termites a chemical called "premise" is applied under the ground via holes and junction on the walls and floors. After the execution, these holes and junctions are sealed to restrict the entry of insects & termites.
For general pests like ants, red ants, black ants and mosquitoes there are several effective methods used by them. For mosquito's control, dusting & fogging treatments are applied. Chemicals that are used for controlling ants is "K-Othrine".
So next time you deal with these nuisances you can directly enquire about the above treatments to make sure whether the concerned pest control agency provides these facilities or not.
Over to you
Pests can't be our friend and it's better to keep them away. Apart from occasional pest control operation by professional pest control agencies, you can keep the pests away using simple pest prevention tips and tricks like keeping the surrounding neat, clean and dry.  Sealing the entry point for pests, keeping your garden clean and so on.
How do you deal with such pests?