Like any other home improvement services you can hire professionals for pest control in Hyderabad on the internet. But do you know when is the right time to hire a pest control agency for pest removal services? Do you know how much it would cost to get a normal cockroach pest control treatments done in a standard 2BHK apartment of roughly 1000 square feet?
If you are struggling to find suitable answers to these questions and wondering if you can compare and book pest control services in Hyderabad then this post is for you. I am going to give you a very good overview of what to expect from pest control agencies in Hyderabad, when to book them and how much it may cost. If you are planning to avail pest removal services in Hyderabad and want to do it right then just read on.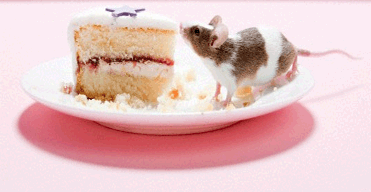 What are pests and how it affects you?
According to Wikipedia "A pest is a plant or animal detrimental to humans or human concerns (as agriculture or livestock production)"
Common pests which are found in your home or backyards may include cockroaches, ants, termites, flies, bedbugs, flies, silver fish and many more.
So when you see a number of tiny ants on the kitchen top or in the dining area, you know you ought to get rid of them. You may find cockroaches, termite, bed bugs, silver fish etc in your house when they infests but there are certain bugs like termite which can't be located so easily. You know, termites are known to be the biggest enemy because by the time you inspect and identify the infestation, it may have caused a lot of damage to your assets and properties.
So how do these pests and bugs affect your day to day life?
Different pests could cause different types of damages from your health to your properties. Termites are known to damage wood, concrete and any other asset where they infest. Similarly, cockroaches, ants, mosquito, flies etc are known to carry different types of diseases. Bed bugs bites could cause extreme allergies and make your night sleepless.
So what's the solution and how can you get rid of them easily?
Here's what to do for cost effective pest control in Hyderabad
Various pest control agencies offer services for pest control in Hyderabad. So when you know you need professional help, you can simply hire a pest control company and get rid of pests. But there are many companies in Hyderabad and all of them may not use same tools, techniques and materials like pesticides and hence their rates for pest control in Hyderabad could easily vary.
So how would you know which agency to book or how much to pay for a normal bedbugs removal services in Hyderabad from a 2 bedroom house? That's a complicated question and important one too.
So what you can do is,
Speak to a couple of pest control companies in Hyderabad
Tell them your pest issues and get basic idea of costs and process
Invite a couple of them to meet you and inspect the site (if needed)
Now take final quotation, compare and book a professional
The idea is to get better understanding of the process of extermination and dis-infestation and also know about rates and warranty and then take a call.
Rates and charges for pest control services in Hyderabad
Rates and charges for pest control as I said depend on different parameters. You know different types of pests require different kind of pesticides and treatments and hence the variation in rates for pest removal services. But to give you a ball park figure normal cockroach control services are available from as low as Rs. 800 and termite treatment services from Rs. 7 per square feet.
So assume you want to do pre-construction termite treatments for your new house which is approximately 1200 square feet then the cost could be anywhere between 8000 to 9000 and that's depends on the company and kind of termite control services being offered. Also in case of post-construction termite treatments, this rate may change.
But as I said, these are just a ball park rates to give you an idea. It's always better to speak with a couple of pest control agencies to get better understanding before hiring.
Over to you
You should not allow pests around your house or workplace and it's always better to keep an eye on them. The moment you find them, try to get rid of them using normal remedies. If it works, well, else hire a professional agency who can offer cost effective pest removal services at your place.
So how do you ensure your premises are free from pests?