Hiring an Interior contractor in India for interior designing or remodeling projects for your home or workplace should be done very carefully. When you hire an interior contractor, you should be double sure about their expertise, creativity, style of working, number of sketches and iteration they are willing to offer and much more. There are many things that matters and must be checked before you decide to hire an Interior contractor who can successfully carry out the work and meet your expectations.
Just last month my interior contractor handed over my house after complete makeover and thankfully, it went quite well.  I am quite happy with everything, but did you know how much of time I spent in searching and hiring interior designers and contractors? I spend lots of time, searched, screened and understood everything before signing the contract.
If you are planning to hire an interior contractor then this post is for you.  I am going to give you a good overview of what to look for and check before finalizing a contract with an Interior designer for home or office Interior works.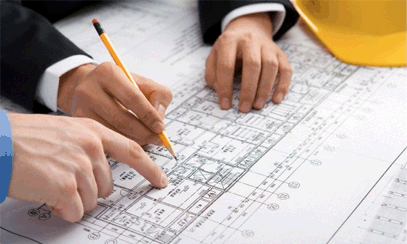 Research, sort list and book an interior contractor
It is extremely important for you to do good research on all the available choices of Interior contractors in your city. Start with interior designers who take on turnkey project assignments ad who have relevant past experience. You can gather information about such contractors from various sources like recommendations from friends, magazine, internet search and search on social network.  Your first priority should be dinging an Interior contractor who will share your vision, respect your personal preferences and successfully meet your expectations and you will feel proud and happy on yourself after you get the finished product. You should at least compare 3 to 4 Interior contractors and sort the best one among them, for getting the best result. Always remember that your project will have a long term impression on your home, your life and your guests who come to visit your home. So take your decision very cautiously.
Financial plans and quotes
Whenever you decide on remodeling or redesigning your home interiors, be it a small kitchen or bathroom remodeling work or a huge project that involves a total makeover of your house interiors for the intention of giving it a posh look. You should first figure out the financial and technical feasibility of the project before taking it any further. Make sure you don't have to jeopardize the project midway due to lack of budget or lack of expertise from the contractor's side. Hence discuss everything with them regarding the project like:
The scope of the project
What are the scopes of the current project you are dealing with, for instance if you are remodeling you bathroom then how long the materials are going to last, periodic servicing and maintenance cost etc.
End product specifications
Ask them to give you a presentation on how the end product will look like, there are various high end software's through which you get an exact idea of the same. Make sure that you are well aware about the end product so that later if your expectations are not meet which was earlier agreed upon, then you can directly approach them with your grievance and claim your refund. In short insist them on presenting you the details in a way such that you are able to comprehend the end product.
Pricing policies and payment plans
There are several kinds of pricing policies which are popular among these contractors. Ask them which one they prefer and see if it is convenient for you too. After discussing those you can formulate a solid payment plan which will suit both of you. For instance you have to finish the work fast, so instruct them to work on pay per hour basis plan. In case you have no hurry and want to finish it slowly tell them that you want to go for a daily basis payment or weekly or monthly if possible. Establishing these criteria's in advance will enable the project to run smoothly without any hiccups.
Choice of materials
This is one of the most important parts of your interior designing project. As the quality of the materials will determine the longevity of your interiors, the better your choice of materials the better finish you will get for your interiors.
Work style and process
Ask about their style of working, like if they will entertain you once the project starts and you want to intervene in few things. Ask them how they have planned to execute the project. How long they will take. If they will do your projects along with other clients projects or not, make these things clear before handing the project to them.
Time stipulation
This is another thing that should be discussed before hand as it will determine the pace of the project and timely completion of it. Discuss all the details of the project and the time they are going to invest there. This will depend on the mode of their working style and the payment plans too. Or you might have to re-plan the payment plans in order to make the ends meet. Whichever you give more preference to.
Conclusion
All the above things should be kept on mind in order to execute your project in a nice way without minimum flaws. When you work with the best, you can expect the best results and so it's important to take opinions from a couple of interior contractors, evaluate them well and then book one. If you need help or recommendations for interior contractors in your city then submit this form to get started now.