Are you tired of calling and searching for professional pros for pest control I Mumbai? Or are you just unsure about the rates of pest control in Mumbai for different services and wondering if there are better ways to find, compare and book pest control service in Mumbai? When you search for a particular pest control services such as cockroach control in Mumbai, you will end up with hundreds of companies and calling them randomly could be tedious and frustrating thing to do.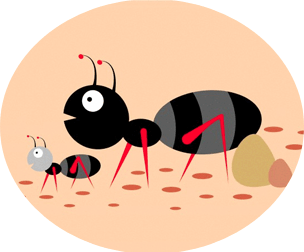 Fortunately, you don't have to make random calls rather get the opportunity to compare and book expert pest control companies in Mumbai in just one click. We are building ServiceSutra to empower you with choices and hence we bring service providers to you instead of you searching and calling them randomly.
Here's how to book pest control in Mumbai in one click
Instead of searching and calling pest control companies, just post your pest control service needs on ServiceSutra and receive call back from relevant pest control service providers in Mumbai. Talk to them about your pest control needs and get the most competent rates and deals for pest removal services. You have all the liberty to compare, evaluate and book pest control services in Mumbai as per your convenience at the price that matches your budget.
Here's more about various pest control services
Pest control is a broad term because there are various types of services that a professionally managed pest control agency can offer. Depending on the kind of resources and expertise, here's what a pest control company could help you with:
Cockroach control services
Cockroach removal or cockroach control service as the name suggests is to remove cockroaches from your home. Cockroach is one such insect or pest that you can find mostly in any house because they can leave without food for months. The most affected area could be your kitchen, bathroom, living or dining area because that's where they get access to food and water. But you will be amazed to know that even if cockroaches can live without food for months, they can't survive even for two weeks without water. They are smart enough to hide in darker places and they grow very rapidly. Because cockroaches could carry different types of diseases, it's worth getting rid of them soon before they start causing damages in your house.
If you are struggling to remove cockroaches, then a professional cockroach removal could help you get rid of them. Not only they identify the places where they hide, but they can remove them permanently from your house.
Termite control services
Termite is another silent killer that can destroy your property silently without any sign. They eat cellulose based material which is usually available in your backyard or within the building premises. Termite could turn out to be a big threat if not identified and treated on time. They are such a big destroyer that not only wood, they can infest in plaster and walls of your building and slowly get into the building. It's not easy to notice them and hence when you take help from a professional termite removal agency, they can identify and treat the affected area and ensure they don't damage rest of the property. Termite control or termite removal service is among the most important pest removal services that these agencies offer. It's because of this threat that most of the developer who build high rise apartments, go for termite control services during the construction phase. If you have already identified the spot of termite infestation, it's worth taking professional help to get the termite removal treatment done.
Bed bug removal services
After cockroach and termite, bed bug removal is the most sought after service I think. Insects like bed bugs have the tendency of seedy growth. By the time you identify them, they could have already done the damage. It's crucial to identity the bed bug issue early and hence it could cause lots of damage. Professional pest control agencies have the process in place to identify, treat and monitor the bed bugs to ensure they are gone forever. If you have identified bed bug then it's time to take professional help from the experts.
Other pest removal services
Apart from what we have already discussed (cockroach, termite and bed bug) there are other pests and insects such as lizards, ants, house flies, rodent etc and pest removal companies can help you with all of these issues. Some pest removal companies also offer birds control and snake catching services, but then these are a little uncommon or not so popular services and hence not all of the companies can help you with.
Localities in Mumbai where pest control services are available
Without being too specific about localities and suburbs, I can tell you that usually pest control companies offer pest removal services in entire Mumbai and its suburbs. But at the same time there are companies who work in specific localities closer to their office. As we discussed about uncertainties in finding and booking pest control in Mumbai, this is also one of the issues that you have to tackle. When you search for pest control in Mumbai and start approaching pest control agencies, it's important to note that you should call companies who have services in your area.
But here at ServiceSutra, you have the liberty to compare and book pest control in Andheri, Thane, Mulund, Kalyan and other localities.
What to check before booking a pro
Usually we assume that pest control companies use chemicals to remove pests and bugs. But you know what; there are plenty of ways and different types of materials being used today. Different companies use different types of chemicals, gels and herbal solutions for pest removal. Herbal pest control and gel based pest removal service is most popular ways of getting rid of pests and bugs.
Since they are supposed to use chemicals, gels or herbal solutions, it's worth ensuring that the agency you are booking for pest removal is actually licensed and approved to use such chemicals. There are various organizations such as Indian Pest Control Association (IPCA) and Pest Control Association of India (PCAI) and they kind of regulate the industry. It's worth dealing with companies who are member of such organizations.
Apart from checking these credentials and license, it's worth dealing with a company who has skilled and expert technicians to perform the job. No need to mention that you should also check rates and understand the fine print of the offer because rates of pest removal services could vary depending on the service provider and there is no one fit all flat rate or formula for pest removal services.
General precautions for pest prevention and control
You have always have the choice of taking professional help from pest control companies, but remember that pest control companies will eliminate it for the first time and then onwards you have to be a little alert to ensure to maintain your house in such a way that they don't re-appear soon. Dump, moisture, leakage, holes in the walls or near the window could be the key reason and hence make sure to fix plumbing and leakage issue immediately. Similarly, keep your surrounding clean, especially kitchen and living area, dump the food remains properly in the bin else they would attract pests and insects like cockroaches, flies or ants.
Over to you
Irrespective what types of pest control service you need, if you are tired of searching and calling agencies for pest control in Mumbai then here's an opportunity to compare and book pest control services in Mumbai without hassles. By comparing not only you get the fair idea of rates of pest control services, but you also get to know about the process of removal and about the companies you are about to engage with.
So how do you book pest control in Mumbai?