Pest control services are offered by expert and certified pest control agencies with the ultimate goal of keeping your home, workplace and other properties free from invading pests. Irrespective of the types of pests like cockroaches, bedbugs, mice, termites or other bugs, you can avail pest control services and protect your home, workplace, godown or factories from these pests and bugs.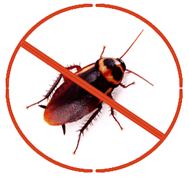 Answer to important questions on Pest Control Services in India
We often receive different types of questions about pest control services, its charges, effects, precautions and much more and hence I am writing this post to answer most frequently asked questions about pest control services in India; The idea is to answer most of your questions about pest control services and how to get it right without issues.
1. How would I know there are pests or bug infestation and if I need help?
It's always better to identify pest infestation in the beginning because deeper the infestation, longer it will take to get rid of them. But how would you know if there are pests and bugs? Answer is pretty simple by closely looking at everything.
Luckily, there are certain pests that you can easily find like cockroaches, lizards, rats etc. But there are other pests like termites or bedbugs which can't be identified easily. But if you pay attention, you can easily find symptom of these pests.
The moment you have a doubt about pests, you should inspect the surroundings properly and look for symptoms. So when you notice small red spots on your bed sheet, you should look around and see if there are bedbugs? Similarly, if you see brown colored powder like dusts near your furniture, you should investigate for termite infestation.
Alternatively, you may call a qualified pest control agency to investigate and if there are pests and bugs, they can easily identify and recommend treatments. Usually pest control agencies does not charge for inspection, and if there are pests, they can offer pest control services and help you get rid of it easily.
2. What are the charges for pest control services in India?
Rates and charges for pest control services usually depend on the kind of treatment being offered, level of infestation and overall affected area. For example, rates of general pest control service for bed bug treatment starts from Rs. 700 and it may go up to Rs. 3000 for fumigation treatment for bed bugs. Spray treatment for bedbugs may start at Rs. 1000 for one spray to up to Rs. 2500 for 3 time spray treatment. Similarly treatment for cockroaches starts from Rs. 600 and goes up to Rs. 1050 or more depending on the area.
If you would like to know exact costs for pest control services at your home or office, you may like to tell us your need and get free estimates within minutes.
3. How do I find and hire best pest control experts?
One of the best ways is to ask your friends and colleagues for references of an expert pest exterminator, else you may use ServiceSutra to get best rate offers from expert pest control agencies available in your city. Whether you hire through reference, or you search for the best pest exterminators on the internet, just make sure to check everything in advance, from licenses to hidden fees.
4. Do I need to prepare anything for pest control by an expert?
Yes. You have to prepare a little bit before the pest control expert reach your place, but these preparations are usually easier to do. Some of the basic preparations can be summer here under;
Cover food and drinking water in the kitchen and on dining tables
De-clutter and vacate the place where the pest control is to be performed so that pest exterminator can do their job easily.
Clear all the areas that need treatment.
Apart from these basic preparations, depending on the kind of pest control service you have asked for, you may have to do a few other preparations as advised by the pest control professionals. It's also a good idea to check with them, if there is any special preparation that may be required.
5. Do I need to clean my house after pest control treatments?
Usually you don't have to clean your house after the pest control treatment, but depending on the kind of treatment and chemicals being used, your pest control agency should explain you if there are any need of cleanup for anything in your house. But you may need to vent your house properly to get rid of any smell post treatment.
6. Do we need to leave the home during treatment?
Usually, it's not required unless you are allergic or sensitive to certain smells or chemicals. Even if the chemicals or herbal sprays being used for pest control are not usually harmful to the humans, some of us would not like to be there and prefer to remain outside till the treatment for pest control is over. But if anyone of your family member has Asthma or other breathing problems, it's better for them to stay outside for a couple of hrs.
7. Do I need to keep my pets away?
It's hard to predict how your pet will react to the treatment. For example if you have a Dog that's a little aggressive, it may disturb the operation or tries to lick the chemicals being sprayed. If it's very aggressive, it may try to attack the pest control professionals and hence it may be a good idea to keep your pet away for a few hrs till the treatment is done and chemicals are dried properly.
8. I still see pests in my house after treatment?
Irrespective of how deep they get with the treatment, some of the pests will die immediately and other may hide or run away. But at the end all of the pests have to die but it may take up to a day or two. But by every passing hour, you will notice decrease in number of pests and ultimate they will all die.
Do you have any other question?
Hope we have answered most of the frequently asked question about pest control services, from rates to precautions and how to find an expert. If there is anything else and you have other questions, feel free to shoot them out and I will be more than happy to answer it for you.