Most of us know how tormenting it is when you have a termite infestation at home. It's not tormenting because they bite or carry disease-causing germs, but they harm our home slowly and steadily from within the cracked walls and the foundation. You will never realize the damage they are causing to your home and the other wooden fixtures until and unless you call a pest exterminator to do an inspection before treating the home with termiticide. But, if you are about to build a new home then don't wait till you complete your building and then treat it with termiticides. Instead, opt for a pre construction anti termite treatment that will destroy the termite infestation before the building is made or completed.
pre construction termite treatment is something that everyone must do because it will help you protect your new building and other wooden fixtures from termite infestation. Even when compared to post construction treatment, pre construction anti termite treatment is considered much effective and cost-effective too.
Most of the civil engineers or promoters always opt for pre construction anti termite treatment, so that later such termite oriented issues don't pop-up that can turn down their image or reputation, and will destroy the home as well.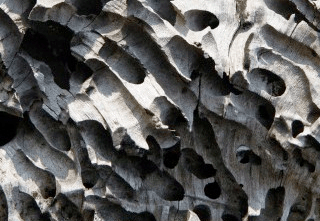 Process of pre construction anti termite treatment
The procedures to treat termite infestation is totally different in the case of both pre and post construction anti-termite treatment. If you want to prevent your home from termite infestation before it starts to build up, then go for pre construction termite treatment. And after construction if you find termite infestation, then go for post construction termite treatment. But now, let us focus on the procedures the pest exterminators use in a pre construction anti-termite treatment.
Step 1: The first and foremost step to deal with a pre construction termite infestation is by treating the foundation with an anti-termite solution, better known as a termiticide. The foundation is treated first because, termites usually enter the buildings through the foundation by building mud tunnels within or over the walls. That's why, the sides and the bottom surface of the foundation are filled with termiticides so that, these wood eating pests die.
Step 2: The second step deals with the treatment of the soil that is around the foundation. In this step, liquid termiticide is applied to the soil to form a chemical barrier for the termite battalion, which will block the termites from reaching the foundation area. This will not only prevent a termite infestation under the foundation but will also secure your home from termite attack in future.
Step 3: The third step is related to treating the consolidated earth within the plinth walls, with the help of liquid termiticide.
Step 4: The final step deals with treating the soil that's around the pipes, gutters and tubes that run inside the area of a foundation. In this step, the soil surrounding the point of entry must be loosened around each of the pipe or tubes, and then the loosened soil shall be treated with termiticides.
These procedures are very easy when compared to a post-construction anti-termite treatment. In case of a pre construction anti termite treatment, all the steps that are mentioned above cannot be tried out by any individual, only the specialist who are skilled in pest management can take care of these pests . You may be a bit skeptic about hiring a pest exterminator because you'll have to spend money on them. But, one thing is guaranteed that you'll not feel distressed after paying them because they will effectively treat your pre construction site, and you'll surely be benefited after a pre construction anti-termite treatment.
Benefits of pre construction anti termite treatment services
Listed below are few benefits that might change your mind and allure you to go for a pre construction anti termite treatment, that too by hiring a cost-effective and good pest control service. So, here are the benefits of treating a pre construction area to prevent termite infestation.
Less expensive: It is always less expense to treat termite infestation during construction (pre construction), than after the construction is completely done (post-construction). Why low? Because the steps involved in pre construction anti termite treatment is lesser than the steps of post-construction treatment. So obviously if there are lesser steps, the cost will be automatically lowered.
Fewer obstacles: In case of pre construction anti termite treatment, the skilled pest controllers will have a better access over the main affected corners of the building, and will not have much obstacles such as walls. This results in a complete treatment with maximum coverage. But when you have already built the complex, you'll have plenty of obstacles as you'll not be able to smoothly cover the area.
Prevention is easier than curing: If you go for a post-construction anti termite treatment, it will be too late because the termites must have already started doing some sort of destruction to the foundation, walls or the wooden attachments in your home. But if you go for a pre construction treatment, it will help you eradicate the termite infestation from its root, and will prevent your building from further infestation.
Over to you
Has the benefits and process of treating a pre construction anti termite treatment impressed you? If yes, then do not waste time and go for a pre construction anti termite treatment, so that the termite infestation doesn't spread throughout the building after it is already constructed.
There are several pest control agencies that offer post and pre construction anti termite treatments at cost effective rates. But rates of different pest control agencies could easily vary and hence it would make sense to compare a few companies before you choose one for post construction anti termite treatments.