Ever stuck between choices of using movers services Vs taking the Do it Yourself approach for home relocation in India? I have seen people struggle with home relocation – first they assume they can save a lot of money and still relocate safely if they do it themselves. And they avoid using movers services and regret later because packing and relocating the entire house, even locally can be daunting.
Relocating a house is a complicated task, no matter whether its a local home relocation or a long distance house shifting. You have to keep on tagging multiple tasks such as buying packing supplies, finding labor, getting insurance, loading stuff, proper packing and so on. Obviously you also would like to save money, relocate safely and in timely manner. But when such are the expectations, you ought to use movers services instead of relocating of your own. Because movers and packers companies can manage and handle all of these task much efficiently for they have the resources and handle multiple packing and shifting assignment everyday.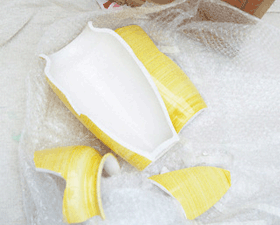 Money, safety of goods and timely delivery are the key concern that you may have during relocation. These are the main reasons why you may refrain from hiring movers services to relocate to some other place within or outside the state, or even the country. You may feel that packing and moving the goods of your own may drain your energy, but you can save lots of money, be much safer and will reach the destination timely too. That's why, you choose to pack and mover of your own and avoid movers services. But is it the right way to relocate in India? Well, we will discover that in this post.
When you have few belongings with you to move, you need not hire movers services. But, if you shifting permanently to a place that too with your whole family, then it's quite obvious that you'll need to shift along with all the things that your house harbors. In this case, opting for movers services would be the best option. Again pondering over money, safety and timeliness? Then here is a properly listed reason that will change your conception about movers services.
Benefits of using movers services for relocation
Though people like saving money and they believe themselves more than others, yet there are still a few reasons that you can consider in order to make your mind stable, and hire movers services. Here are a few strong reasons why you should hire movers services over doing it yourself.
1. Reduces stress: In the current century, everyone is busy with their own life either by working and earning or by looking after the family member and sometimes both. Now in such busy schedules, if you get the news of getting transferred or promoted to another place, then will you be able to handle the packing and moving part yourself? Practically, it isn't possible. Or it might be possible if you want to take that extra burden to pack and move all your belongings. But, if you choose to rest and want someone else to do the task, then hire movers services. The movers services will do every task required before relocating to another place. So, you can give them a headache and relax.
2. Hassle-free experience: Any movers services would deal with your relocation requirements professionally. They appoint skilled employees who are expert in handling every process related to packing and moving. Therefore, you need not worry at all about packing and moving all your household stuff, be it electronic appliances or other stuff made of glass, wood or any other delicate material.
3. Use of appropriate raw materials: Movers services use appropriate and accurate packing materials to pack and take care of the goods. They know which material is exactly needed to pack your goods, and they use different packing materials to pack goods made of different materials. For instance, they pack heavy materials in strong boxes, and the delicate things in other boxes that too after wrapping them with bubble wraps. They will never pack both tough and delicate items together because the tougher one might damage the delicate one.
4. Use of right vehicles: Movers services do not have just one vehicle to transport or relocate your goods. They have plenty of vehicles, each fulfilling the requirements of various customers. For instance, if you have too many items to relocate then they would provide an entire truck to transport your goods. But, if you have less number of goods then they might fill a single truck with your goods along with few other customer's goods. This way they save their diesel/ petrol cost. Some movers services also help you relocate your vehicles; in such cases they use car carriers that can be only used to transport cars and no other goods.
5. Insurance: When you hire a normal truck or relocate your goods using a train, none of them will give you a guarantee that your goods will be safe and undisturbed. But, movers services will give you an insurance. They might give you an insurance for free as a part of the package, or you may need to buy it. However, this insurance scheme is very helpful because it will give you an assurance that even if your goods suffer a slightest of damage, the movers service will pay you an amount for the inconvenience.
6. Cost effective: Many people have a misconception that hiring movers services will be too heavy for their pockets. But this is absolutely rubbish! Hiring movers services will instead be cost effective for all because you'll not have to purchase packing material that is required to transport your goods. And even if you buy them, in the end you'll see most of it are wasted. Another thing is that, you won't need to hire a truck and labors to load and unload separately. So, think wisely and hire movers services because they will give you many benefits.
Do It Yourself approach for relocating a house in India
But if you are still considering do it yourself approach, then you should create a good checklist of things to do and then start ticking each of the tasks. But some of the concern that you may have to deal with and you should know about are here under;
Running out of packing materials
So arraging and procuring adequate quanity of suitable packing materials is a must and to do so, you should prepare the list of items and quantity of packing materials you may need. You don't want to run out of packing materials in between.
Packing of goods
Not sure if this is the first time you are moving or you have used movers services in the past, but packing is an integral process and safety of your goods directly depends on the kind of packing you do. So make sure you pack everything well and feel free to take professional help.
Arranging Transport
Make sure to look for a suitable truck so that your goods can be transported. Obviously you should do it in advance and make sure that the truck turns up on right time so that loading can be done.
Loading and transporting
Needless to say, you have to look for labor to get things loaded. Loading again require some prior experience and loading does not mean stacking everything on the truck. Companies that movers services for household stuff know this well, but when you are doing it yourself, you should better be prepared to get it right, else face the heat.
Unloading and unpacking
So if you are relocating your house locally then you may ask the same labor to travel with you or else you have to arrange labor at unloading point. This is not going to be easy especially when you are moving to a new place in a new city.
There are many more things like insurance which can be crucial. And if you look at all of these tasks, there is hardly any huge benefits, rather there are more risk involved in comparison to using movers services for relocating. But you can have fun for sure when doing it yourself.
Conclusion
Now do you realize that how useful mover services can be when it comes to relocating a house locally or interstate within India? Just calmly think about the benefits we have talked about, and you'll surely understand that it's far better and convenient than taking a DIY approach for relocating your house. The biggest benefit that you'll receive after hiring movers services is peace of mind, hassle free and smooth relocation experience.
If you want to relocate smoothly and considering movers services but wondering where to find competent and professional movers at affordable rates, then we can help you. Tell us your moving needs to receive best rate offers to compare, evaluate and book within minutes.
Here's another post you may like to check to read about DIY home shifting.