Relocation can prove to be an activity that is very hectic because it involves several activities that include packing, loading, moving, unloading, unpacking, and etc. Therefore, whenever you receive the good news of your promotion to a branch in some other city, or if you get a transfer letter then immediately start planning the entire relocation. Without a proper plan, there is no way possible that you'll relocate at ease without any hassles.
When you make a proper plan and a proper checklist that includes every activity point wise, you'll be able to smoothly deal with everything. And another important thing to be said is that, while planning and plotting involve all your family members (at least those who are relocating with you). Involving them is essential because a joint effort will make the relocation activity much easier than working single handed.
Whether you need to relocate within the city, interstate, or even abroad, it's going to be very difficult for you to handle it. When your family members are involved in the tasks of relocation, then the task will undoubtedly be successful. But, can you or your family members pack and move like professionals? No, isn't it? Obviously it's not possible because, in today's era no one has time to rest and relax, everyone is busy with their work. Therefore, not being able to give time to such relocation activity is very apparent. This is the sole reason why a relocation service is much needed in such kind of situations. Relocation services can help you relocate anything and everything you want to very easily, on time, and with immense care. So, don't you think if you are a busy person, you'll require the support of a relocation service?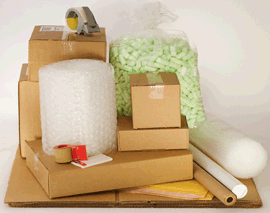 9 Important things about relocation services
Since we have already started discussing hiring relocation services instead of doing the relocation task single-handed, it is now time to discuss few more important things and benefits related to hiring relocation services. So, here are the seven important things about home relocation services:
1. Professionalism: The main reason why you cannot pack and move better than any relocation services is, you are not designated as the 'professional' in packing and moving anything. Relocation services solely employee those who are professional and skilled in the task of packing, loading, unloading and moving. And since they employee professionals, it is quite evident that their way of relocating our goods will be anytime better than doing it on our own.
2. Licensed: A relocation service provider who is well reputed or is credible will definitely have a license to prove their credibility. Most of the relocation services owe some or the other license, such as a trade license or some other license. But you never know, there might be some shady relocation services who are fraud. So, ask them to show their license and other credentials before you hire them.
3. Provide quotations: While hiring a relocation service, you'll need to provide them every detail about your requirement. And after hearing all your requirements, they will give you a proper quotation. This quotation will contain every charge related to relocation, like the charges for packing, transporting, labor charges for loading unloading and etc. Therefore, after receiving quotations from various relocation services you can easily relax and compare them, and then hire the one that fits your needs as well as budget.
4. Expert in packing: Professional relocation services are experts in packing any kind of household items that you are willing to relocate. They possess varieties of packing materials, which can be used to pack items of various shapes, sizes, and genre. They don't use the same packing material for the items made of different materials such as glass, wood, or iron. Therefore, if they pack your things, be rest assured that it will remain in the good state.
5. Transport and labor: While relocating on your own, you'll need to hire a transportation service and labors for loading and unloading separately; isn't it? But if you hire a relocation service, they'll provide you both with transport as well as labor facilities. They have their personal trucks that will carry all your goods from one place to another. And sometimes, they even assign a few labors who'll stay within the truck to look after your goods, as well as to unload them after reaching the destination. They have a variety of carriers each serving different purposes because cars and normal household goods cannot be carried in the same truck. Car relocation needs a separate and specialized carrier so that it doesn't get damaged.
6. Unpacking: Some of the relocation services also offer service of unpacking the goods, in the new destination. Therefore, while hiring a relocation service, do ask them whether they provide a separate service to unpack things after shifting or not. Most of them will not say no.
7. Insurance: The best part of hiring relocation services is that they'll provide you with an insurance for safeguarding your goods from any damage during the relocation. Even if they don't give this insurance for free, it will be wise if you buy an insurance from them because you never know, while relocating few of your precious goods could be accidentally damaged. But if you have an insurance, you can immediately charge them for some or the other major damages and they'll be bound to pay you for it.
8. No stress: The moment you hand over your relocation work to the relocation service provider, they will not ask you to help them up. And after hiring them you'll feel that you have transferred much of your stress to them. They are undoubtedly the best source in relocating your home.
9. Safety and Security: Safety and Security of your belongings are of the greatest priority when you relocate from one place to another, especially if its interstate relocation or abroad relocation. You always worry when you have delicate stuff isn't it? And that's why to flush all your worries, hire a professional relocation service provider who will properly pack all the items and stored them in an organized manner.
So, aren't these seven important facts regarding relocation services amazing? These seven points must be enough for you to understand why relocation services are beneficial for one and for all. But, if you still haven't understood why, then here are the two simple points or rather answers about "why a relocation service is better?"
Over to you
Now, would you still think a hundred times before booking relocation services to move your household stuff or a vehicle? Hope you won't. There is nothing to think about. If you have too many task and less time to relocate, then its better to start early and look for reliable movers and packers that offers relocation services in your city. They can deal with everything professionally and you can enjoy a hassle free relocation experience.
What else do you think one should know about relocation services in India and how do you suggest one approach it?