Moving, even if it's just temporary, can be a challenging experience. However, with proper planning, you can make it a smooth and easy process. One of the best ways to ensure a hassle-free move is to create an organized checklist of all the essential tasks. This helps to reduce stress, save time, effort, and money.
If you're planning a temporary move, you may be feeling overwhelmed by the thought of organizing everything. But fear not! In this post, we'll guide you through every aspect of creating a compelling temporary move checklist to make your relocation as smooth and hassle-free as possible.
Plan a smooth temporary move with this checklist
Planning a temporary move can be overwhelming, but with the right checklist, you can make it a smooth and hassle-free process.
Planning everything provides a better sense of organization. You can label boxes, arrange for storage, and schedule appointments beforehand. This helps to gain a sense of control over the moving process and minimize the feeling of chaos.
By having a clear plan of what needs to be done, when, and how, you can reduce anxiety and stress, which can help you feel more relaxed and settled in your new temporary home.
Follow these tips to ensure a stress-free move and settle into your new temporary home with ease.
Research your new location
Before you move, research your new location to familiarize yourself with the area. This can include finding nearby grocery stores, pharmacies, healthcare providers, and other essential services. Knowing where these are located can save you time and hassle when you arrive.
Get your stay options sorted
First and foremost, you need to make effective living arrangements in the city you're moving to. Consider short-term stays in apartments or houses, depending on the timeframe of your temporary stay. Furnished apartments provide a home-away-from-home feeling with all the essential amenities needed to live a comfortable family life. Extended-stay hotels are often more cost-efficient but may lack essential items that a home typically has.
Keep important documents handy
Make sure to keep important documents, such as your passport, visa, and any medical records, handy during your move. Keep them in a safe and easily accessible place, such as a carry-on bag, so you can access them quickly if necessary.
Pack your belongings effectively
Divide your belongings into categories like electronics, toiletries, accessories, and clothing. Prioritize the goods that can bring comfort to your new abode. Make a checklist of items beforehand that you want to carry, leave behind, or discard forever. When it comes to clothing, make sure that you're packing for the weather conditions in your intended destination.
Ship your belongings
Depending on your stay duration and mode of travel, shipping some of your belongings may be feasible. Seek the assistance of the best packers and movers in your area and purchase optional insurance for valuable possessions. Keep all the receipts handy with you.
Cancel all your utility rosters
Cancel all appointments for appliance services and return items that you don't need anymore, such as Wi-Fi routers, modems, and cable boxes. Retrieve deposits that you paid to your service providers in advance. To remain on the safer side, don't forget to glean all the receipts and keep them with you.
Go for storage warehousing solutions
Consider storage warehousing solutions for the things you can't bring to your new home. Ensure that storage solutions are readily available and that you have the privilege of pickup and delivery. Check if your storage company offers insurance and whether storage costs are included in your temporary relocation service.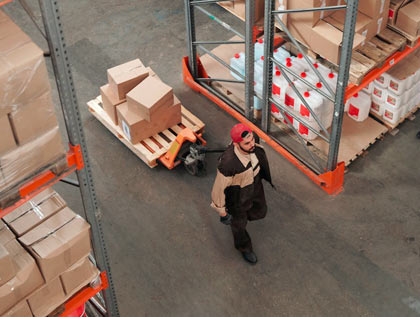 By considering all these factors effectively, you can make your first temporary move a piece of cake! To get top-notch packaging and transportation solutions, contact the best packers and movers in your area.
Hire professional cleaners
Hiring professional cleaners to clean your temporary home before you move in can save you time and ensure that your living space is clean and hygienic. This is especially important if you're moving to a new city or country and don't have time to clean the space yourself.
Stay organized
Finally, staying organized throughout your move can make a big difference in how smooth the process is. Keep track of all your belongings, make a schedule for appointments and tasks, and label boxes clearly to ensure that nothing gets lost or misplaced during your move.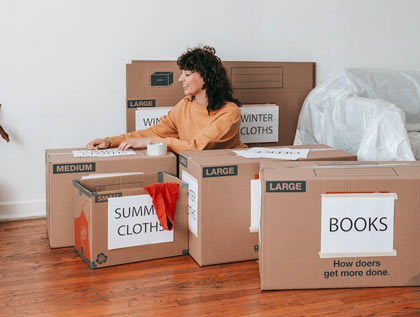 Over to you
In summary, when planning a temporary move, take the time to create a comprehensive checklist that covers every aspect of your relocation. By following these steps, you can ensure a smooth and hassle-free move, allowing you to focus on settling into your new temporary home.