Whether it's an interstate home relocation or international relocation, all of these activities are tiring because you'll need to completely relocate to an unknown place or a slightly known one, that too with sacks and bags of household and essential items. Relocating from one place to another is extremely tiring and tough at times because you'll have too many essential things to carry, and a slight damage or complication can make you go mad. But, there are some positive traits of relocating as well, which includes excitement to stay in a brand new house and exploring a new city. So, everything else apart from relocating all the goods to a new city is the positive side of an interstate home relocation in India.
In this article, we will discuss solely about interstate home relocation. Interstate home shifting, especially in India is a big deal. When you decide to shift from one state to another, you'll have to think a lot about many things before relocating, which are essential for you and your family. You will firstly have to think about renting or buying a home, then you'll have to think about the location where you want the home; will it be near to the office or your kid's school. You will also have to think about your child's educational centre and choose a community in which you want to live or be a part, and not to forget thinking about packing and moving all the goods. There are many other things as well that will highly bother you. Already frightened? Relax, there are some or the other solution for every problem.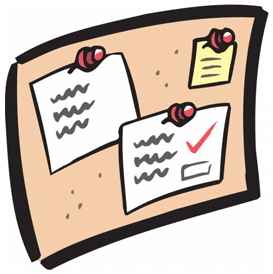 Quick checklist for interstate home relocation in India
To relocate to another state without any hassle, all you need to do is plan and plot well. If you can set up a great plan for an interstate home relocation, it is guaranteed that you will be able to relocate without any complications. Therefore, if you have to relocate start planning early, and implement those plans easily with the help of a checklist. An Ideal checklist should have following task in it, but feel free to add other tasks if needed.
One month before interstate home relocation
As you already know,proper planning and that too in advance when you have lots of time in hand can help you avoid many hassles during interstate home relocation in India. Here's the list of major tasks that you should start ticking off.
Contact service providers: Contact all the daily service providers such as cable TV operators, milkman, gardener, newspaperman and etc, and inform them about your transfer. Informing them beforehand will help them to disconnect all the services, which they have been providing you till date.
Settle outstanding bills: When you contact all your service providers for asking them to disconnect all the services, at that moment you can also pay them the outstanding bills if any.
Research about your new area: The most important thing that you'll need to do before an interstate home relocation is, research about the new area/city thoroughly. A thorough research will help you locate the local supermarket, hospital, medical shop, schools, bus/cab stand and etc.
Research about the schools: If you have kids, then searching and researching about the schools in your new city will be very important. While researching, if you have found an ideal school for your kids, then contact them and ask them about every detail regarding admission, fees, etc. Finding suitable school for mid term admission is one of the biggest challenge when you are moving to a different state.
Purchase packing materials: Buy all the necessary packing materials that can including boxes, specialised boxes (mirror boxes, wardrobe boxes, packing tape and bubble wrap), plastic wrapping papers, bubble wraps,tapes, ropes if needed,and a marker to mark and label the boxes. But if you are availing packers movers services, then you may not need to be worried about packing materials, just ensure that the movers and packers you have hired bring plenty of them.
Start packing: Pack some of the items that you don't use much, which may include storage items, garage items, decorative or display items, and garden supplies.
Hire a transport facility: Hire a truck for transportation along with some labors, because you cannot do the loading and unloading part alone. And if you are moving your items through a train, then you'll need a truck to at least drop those items in the railway station. Therefore hire one to make the relocation task easy for you.
Book packers and movers service: If you want to depend on a packers and movers company for the interstate home relocation, then contact a packers and movers company as early as possible. Ask them about their credentials, the services they'll include in the package, their rates and etc. If you start finding packers and movers long before your relocation, then you'll be able to contact many such service providers and compare their rates, and then hire one.
Two weeks before moving interstate
Pack the items room-wise: Start packing up as many things as you can from every room in the house including lounge room, living areas and others too. And do pack the non-essential children's toys.
Wash and pack extras: Wash and pack extra linens and towels that are not currently needed.
Pack important documents: Ensure all important documents including passports, birth certificates, licenses and other certificates are all together in a safe packet. And keep that packet near you, don't mess it up with other packing boxes or other stuff.
Pack medical records: Search all your family's dental and medical records and pack them safely. Also keep these items along with you, or some other responsible family member.
One week before moving interstate
Inform about new address: Notify all important organisations and memberships about your new home address.
Disassemble things: Disassemble all furniture and safely store all the screws, wheels and bolts in a separate box or pack. Label these boxes so that you understand to which furniture those screws or bolts belong.
Take care of car: Service your car before it is relocated to the new city. In case of an interstate car transportation, you may have to transfer the registration number of your car from current state to another RTO in the state you are moving to. Here's the complete process of car registration transfer in India.
Check and recheck: Always check and recheck your own travel plans and the date for relocating to your new address. You might also need to organise alternative accommodation in your new location if necessary, at least for a few days.
Clean and defrost the refrigerator.
Final packing all the other items.
Pack your personal luggage at last, and make sure all of your essentials are included in that luggage.
On the day of moving
Keep a full inventory record of what you are moving, including all valuables that are taken and the condition in which they leave the house before the move.
Do a final and thorough check up of the house, in order to ensure you haven't left anything behind
Check and recheck the checklist
Is this checklist quite appealing, and you think that it will make your move easy? Then do utilise it to relocate to a new state at ease. When you make your own interstate home shifting checklist you are giving yourself the best chance to move smoothly without any problem, and ensuring that nothing gets forgotten or overlooked in the busy moving day. But, if you feel that you are too busy to look after the entire process that includes both packing and moving, then without hesitation hire a good packers and movers service. The packers and movers will never let you down because they are professionals, who are into this business for a long time. Yet, before hiring such a service you'll need to look into some other matters too, which are crucial before spending your precious money on them.
Ways to book movers for interstate home relocation services
1. Before moving your household goods with the help of a packers and movers service, or before hiring such a service provider, make sure they are registered.
2. Get quotations from them, which will give you a clear idea about the services they are offering you, and the amount they will charge.
3. Ask them to come for a home-check, so that they can thoroughly go through all the goods that you want to carry. By inspecting your goods, they can give you a better quotation.
4. Confirming the genuineness and dependability of the packers and movers, by searching reviews related to them on the internet, and cross check if there any complaints about them.
5. Asking them about their experiences, and also ask them about their old client or customer list as well. The former customers can give you a good idea about company's reputation and services.
6. If you still sustain any doubts in your mind, then pay a visit to the service provider before you assign the task of relocating all your goods to them.
7. Make sure they have an insurance option too. Man-made accidents are quite common, and you never know there might be a slight defect sustained by your delicate goods during the move. In such a state, the insurance will help you loads. If something happens to your goods, they will immediately pay for the damage.
8. Check for all the hidden costs from the packers and movers. There might be some hidden costs that they have concealed earlier, and revealed only when the deal is done. In such a case, you'll have no other option that accepting to pay the money they demand. Do not fall prey to these tactics. And to avoid being a victim, clearly ask them about the hidden costs that are applicable in any case.
To Conclude
Interstate home relocation can be very easy if you make a proper plan at the right time, which include every details relate to the relocation. Another main decision that you need to take before relocating to a new state is regarding the process to relocate all you goods. If you want to relocate on your own to save money, then preparing a checklist would be wise. And if you want to hire a packers and movers for the relocation, then it would be your wisest decision. Want to find cost-effective packers and movers for interstate home relocation? Don't worry, request for quotes in our website and receive quotations from three well-known and efficient packers and movers.