Plywood is undoubtedly one of the finest and most important materials that you can use to make your furniture. In fact, as compared to wood, plywood is considered a way more affordable option, the latter offering the same benefits as the former. With the popularity of interior designing services, plywood has become a very sought-after raw material to build classy, lightweight and long-lasting furniture.
So, needless to say, the demand for plywood as a furnishing material is increasing with each passing day. In case, you too want to know about plywood furthermore, its uses, types, benefits and prices, then today's guide gets you covered
Having said that, below is detailed information about each of these aspects of plywood. Hence, without any further delay, let's get started!
Common plywood types
Plywood can be found in a variety of forms in India and is differentiated based on factors like the process, application and the wood used in them etc. In this context, here are the 8 best plywood variants from where you can take your pick as per your tailored needs and budget.
Flexible Plywood
As the name goes, flexible plywood can easily be bent without breaking. So, when it comes to constructing distinctive structures and layouts, flexible plywood can be a good-to-go option. Coming to trendy designs at the moment, the popularity of arches is increasing with each passing day.
Hence, should you contemplate devising a sleek arch wall at home, then make it a point to use flexible plywood as the main material and it's a bet that the results are going to be amazing.
Marine Plywood
If durability is what you are up to, then going for Marine Plywood must be your choice. In alternative terms, it is also called Boiling Water Proof Plywood (BWP), Marine Plywood is an immensely sturdy plywood variant that can endure exposure to boiling water for 72 hours at a stretch.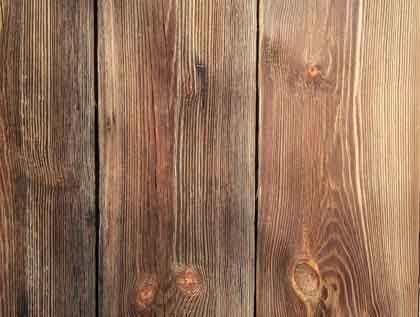 Hence, you will primarily find it being used for industrial purposes and boat manufacturing since exposure to piping hot water is a common scene in these places. Though on the pricier side, if your budget permits, you must opt for Marine Plywood. Commonly used for wet spaces such as your kitchen, and bathroom interiors.
Boiling Water Resistant (BWR) Plywood
Used both for exteriors and interiors, BWR sheets are regarded as one of the finest plywood variants amongst the various categories of plywood out there. Besides, this type of plywood is a feasible choice for those who are looking forward to installing an utterly sturdy cupboard in their homes and offices.
And you know the best part? It can withstand exposure to boiling water for 8 hours at a stretch. Alternatively, you can optimize the BWR Plywood for wall cladding purposes when it comes to the exteriors of your house.
Simultaneously, you can use it in your staircases too and reap the maximum benefits of its water-resistant properties. In a word, BWR Plywood is a doable type of plywood for those who want this material of superior quality to safeguard their house from the many external perils to be precise.
Moisture Resistant Plywood
Alternatively known as commercial ply, MR Plywood sheets are predominantly used in the interiors of homes. Besides, its ability to resist humid and damp conditions quite a bit makes it one of the choicest plywood variants in India so far.
Coming to its features, the urea formaldehyde resin is what sets MR Plywood apart from others in terms of being water-resistant.
Want a pragmatic instance? It can tolerate exposure to boiling water up to 60 degree Celsius for as long as three hours. That sounds interesting, right?
Aircraft Plywood
Alternatively known as Airplane Plywood, Aircraft Plywood is a certain type of thin birch plywood or hard plywood. This plywood variant was used during World War II for making a series of aircraft.
This makes it a first-rate material that complies with stringent industry standards in the best way possible.
Tropical Plywood
Predominantly manufactured in the Asian Subcontinent, pure mixed hardwood species of tropical timber are used when the Tropical Plywood is being made. Coming to its usage, it's mostly used for construction purposes such as for furnishings or as a base for flooring etc.
Hard Plywood
Hard Plywood is a way sturdier option as compared to soft plywood. When it comes to its chief material, it is sourced from pure mahogany or red maple, giving hard plywood an edge over the rest of the plywood variants.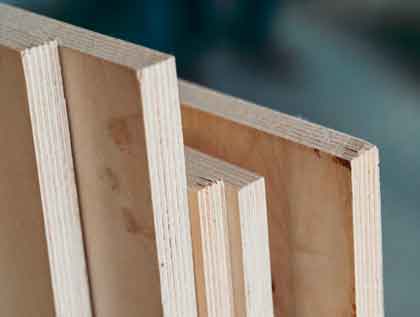 Since the quality is second-to-none, the prices generally tend to be on the costlier side. Also, it is optimized in areas such as transportation containers or floors etc. And you the best part? Hard Plywood is exposed to the least of wear and tear, hence, lasts for many years to come.
Soft Plywood
Made chiefly of trees such as maple trees, Douglas or fir, soft plywood is meant for those who love to go DIY every time it comes to their refurbishing. So, create ravishing fences, countertops, floors, cupboard exteriors or whatever you feel like using this plywood variant and be assured that there would hardly be any wear and tear even after a prolonged period.
Plywood Price Per Square Foot in India
There is no fixed price when it comes to Plywood and can differ based on its overall quality, thickness and the variant chosen. So, make sure that you too consider all these factors when buying the Plywood of your choice.
With that said, here is a pricing list that acquaints you with the tentative rates of Plywood on a per-square-foot basis.
Marine or BWP Plywood tends to be on the costlier side that starts from Rs.75 per square foot as compared to interior-grade ply in terms of being adequately water-resistant and sturdy as well.
Coming to the prices of BWR Plywood, it starts from Rs.60 per square foot
As far as the conventional prices of MR Plywood are concerned, they start from Rs.45 per square foot.
Note, that the rates and charges mentioned above are subject to change and can differ as per the brand of ply and general pricing fluctuations in the market from time to time.
Uses of plywood
To begin with, plywood sheets are engineered woods made by collectively glueing the slender veneer sheets while putting them under immense pressure and using resin. Consequently, a thick yet sturdy flat sheet gets created, all set and ready to be used.
So, if you are also on the lookout for a more economical option unlike hardwood, then plywood is all good to go. Besides, as a material, plywood also shrinks or warps the least in due course, hence, no worries about that.
Coming to its usage, it can be used in the interiors as well as the exteriors of your house, primarily to sheathe in case of the latter. Hence, you too can use plywood for your wardrobes, ceilings, cabinetry, partitions or wherever you feel like it.
Alternatively, if décor is more your thing, then plywood can prove to be an amazing alternative as well for things like arches, cladding or wall panelling etc. Amidst all this, you must know that not every plywood is the same and you will generally get this component in several variants, each meant to serve a different purpose every time.
Benefits of Plywood
There are a hell lot of advantages to using Plywood for the décor of your house. So, if you have also decided to use plywood as the chief material when refurbishing the abode of your dream, then expect these benefits instead.
Extremely eco-friendly since it can be recycled, hence, no filthy landfills at all.
Available in several qualities, densities and sizes, so is considered a flexible option to opt for.
Way more affordable as compared to Solid Wood
Hardly shrinks or warps while being favourably water-resistant as well
It is a convenient choice too for having nails underneath so can easily be used without causing any damage to the planks.
So, to make the most of these perks, make sure that you access plywood as the chief component for all your décor projects. Also, pick the variant that suits your needs and budget in the best way possible. In return, expect to see a house that is well-furnished and also with a sturdy layer of your favourite plywood.
Over to you
Plywood surely surpasses every other material out there in terms of being super-sturdy, super-water-resistant and most importantly super-affordable. So, if you are also looking forward to refurbishing your dwelling with plywood this time, make sure you give a nice reading to the post above while waddling through every one of the sections mindfully.
In the end, pick the plywood variant that you consider the most feasible; meeting both your tailored needs and budget as effectively as possible. What's say?