Whether its marriage event or a house warming party, you want to book a class caterer who offers best catering services in India, don't you? After all they say, people will forget about the decoration, light music and everything else but not the food you serve in the event. Rightly so, because when I attend a wedding reception or a marriage anniversary, after meeting and greeting I simply hit the table and attack the hot and delicious food.
But jokes apart, if you are planning to throw a party and planning to book a caterer for best quality catering services then read through this post. Last week only there was a reception at my cousins' place and I was kind of looking after the arrangement for reception party. From florist to decorator and caterer, everything was on me and trust me I enjoyed handling this responsibility all alone.
Catering services in India is available and it's gaining momentum slowly even in rural India. Instead of hiring local cooks, people prefer to book a professional cater because they kind of manage everything from. From cutting salad to cooking delicious food and hence it make sense too.
With my personal experience of booking a caterer, I can tell you a lot about catering services and how to book a cater for your events in India. Unless you have booked a wedding planner (which is not so common in middle class), you have to do it all yourself. From booking a  cater to booking a marriage hall and sourcing flowers.  But if you want to please all your guests with the impressive food that they will remember for long, you ought to book a professional caterer who has the resources and specialization in cooking and serving the kind of cuisine you want served in your party.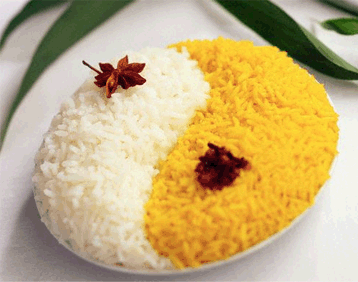 You have to book a caterer who can make all the necessary arrangements and make sure that the food is delicious and your guests are going to remember your event forever. But finding and booking a good catering service provider may not be all that easy if you don't know how to do it right. I am sharing a few of the important tips and ideas to help you book a caterer who can offer best quality catering services.
Getting a quote for catering services
Ask your friends and relatives to refer a good caterer or search for a potential caterer on the internet. After you shortlist few of them from various resources that best suits your requirements, provide them with all the relevant information like what are the expected number of heads, how many non-vegetarian or vegetarian are there, date and place of your wedding, get various options for the way your reception meal can be served like buffet system, sit down dinner with wait staff or food station.  After clearly stating all your requirements ask them about their rates for these services collectively.
Facility and rates of catering services
If the caterers place is far away from the place where you are having the reception, then they might have to charge extra to supply linens, glassware, plates, and silverware to your location. In some cases, the caterer may need to supply tables and chairs too. Also ask them the penalty if their wares get damaged by any means. Find out the cost for all these services.
On cooking and serving
Ask them where they are planning to cook the food. If they have to transfer the food from somewhere else, than make sure it is not far from much far from your place, since you do not want to serve cold food to your guests. The best solution is perhaps, if you can allot them a place to cook which is near to the eating place.  You want to make sure that the food will be hot and ready to serve your guests on time.
Special cuisine and menu items
Ask them about any special dishes they make or if they can make any special dishes that you want to add in the menu of your reception. For instance if you are fond of grilled food ask them if they can make arrangements for grilled food or not. Ask them if you can taste their special delicacies before hiring them, you need to know whether their standard matches your requirement or not. The point is don't compromise on your food menu. If they can't do it the way you want then look elsewhere.
Overall supervision and management
Ask them how involved they would be while you're wedding / reception is going on. Does they work like a event coordinator or banquet manager, like giving welcome greetings to guest, arranging cleaning personal if somebody accidently break some cutlery or spill food or drinks on the floor, adjusting the schedule if guests don't seem ready to sit down to dinner etc. You will need to find someone to fill this role, as them if they can arrange such personal.
After party cleanups
Ask your caterer how they are going to deal with the clean up after the meal is over. And make sure that they return any items that were rented from you or elsewhere. This is important to consider since you do not want the headache of any added expenses and responsibilities of clean up on your shoulders after the meal. Most caterers will include this part of the service in the cost itself, but if not you can always book a cleaning company for after party cleanup.
Over to you
Impressing the guests with quality food is nearly an impossible task to achieve especially during Indian weddings. We all have that one "mama" or "chacha" who will somehow manage to pinpoint some flaw in your food, no matter how hard you try it is impossible to please every one. But still you have to give it your best try as wedding is a one time affair and it is quite expensive. You would like to get return of each dime you are investing.