Whether you are shifting your home locally within the city or moving out side of the state due to job transfer, it's not going to be easy to deal with the stress of home shifting. The stress of home shifting cannot be avoided because there are many factors which provoke us to build up the stress of home shifting within us, such as the thoughts regarding the safety of the goods, travel expenses, finding labors and vehicles to transport domestic goods, and what not! So, it's natural and there is hardly any way out.
Apart from packing and shifting of household goods, there are many other factors like the language barrier in case of interstate shifting, finding a good home in a new city, and in fact, the thought of living in a completely new city will also increase the stress of home shifting. But the stress of transporting goods safely can be dealt with easily with proper planning and with the help of movers and packers.
Even if you hire a packers and movers agency, they will only ensure your goods are packed and moved perfectly without any issues. But what about the stress of adjusting in a new home in a new city?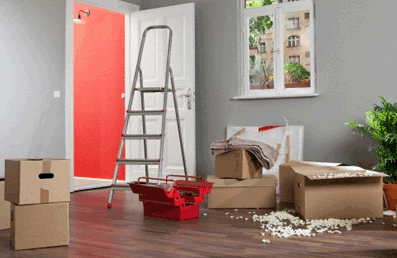 I used to relocate every alternate year and have learned a lot about home shifting.
I am going to give you a good overview of how to deal with the stress of home shifting easily.
5 best ways to deal with stress of home shifting in India
If you are planning to relocate your home and looking for tips and ideas to deal with the stress of home shifting in India, then this is the post you should be reading. If you fail to tackle the stress of home shifting, you may end up in a complete mess. Listed below are some of the best tips you can use to deal with the stress of home shifting easily.
Adequate planning
Whether you have got an offer letter for a job in a different state or have been transferred, adequate planning of when you want to move, what do you wish to carry etc is a must. You need to plan for the shifting right away from the day you have heard about it (sudden emergency relocating cases are different). If you start planning at the last moment, then you may not get best deals from movers or may not get time to pack everything properly and that will simply increase the level of stress. Last minute plants will not only give your stress but might also hamper your goods, because at the last moment you'll be in a hurry to pack things; and in the hurry, things go wrong the most.
Manage tasks
The biggest mistake people make is that, they ignore making a list of things to be done. Thing to do list can be of great help because that's the best way to track tasks efficiently. When you have a checklist in hand, things become much easier because you will have a list of things you are taking care of, and once the task is over, you can simply tick it off.
Here's a quick and simple checklist you may like to use.
Sorting out inventory
Another reason which usually increases people's stress of home shifting is the huge volume of goods. When you have plenty of goods, automatically you will start thinking about how to tackle so many stuff and etc, which will obviously build up the stress factor. But if you have a lesser amount of goods, you won't be completely stress-free, but will feel comparatively less stressed. Therefore, if you feel you have too many goods, just dispose of the useless ones, sell the ones you don't need any more, or donate it for charity. By not moving domestic goods you don't need you can deal with the stress of home shifting to a good extent.
Know your budget
When you have a proper budget in hand, you can easily decide which types of service provider you should hire. There are premium relocation companies that will charge you full truck load fee but ensure your goods are packed and loaded at your home and delivered to your new home. They won't open the truck during the transit; they (movers) call it door-to-door relocation service. But when you don't want to spend and rather prefer to use shared mode of transportation, then you have to deal with the concern like whether your goods will reach on time, whether it will be safe etc.
 Always hire best movers
The best way to get rid of the stress of home shifting is by hiring a truly professional movers and packer's agency that have branches at both source and destination. Best movers are those who are in the business since long, have a well staffed office to supervise every assignment and who can be traced when needed. They should give you the flexibility to pay by cheque and part payment on delivery. Movers packers also offers insurance and that's a must to avoid the stress of home shifting.
Here's a list of top 20 questions you should ask a mover before hiring. This will help you hire reliable movers in India and also help you get rid of mediocre ones.
Over to you
Stress of home shifting can be dealt with a little bit of planning and precaution. Just make sure you hire a good movers and packers agency in advance, know what you want to move and what you want to leave behind, take all inclusive insurance and work with good reliable movers and packers agency.
What else do you think one can do to deal with the stress of home shifting?