Interstate house relocation in India or anywhere for that matter can be a stressful task. Not because there is lack of relocation companies, but because you have to look after several things all at once. The moment you know you have to relocate your home and move to a different state, you know you are up for a big challenge. Finding movers, scheduling everything, insuring goods for moving, paper work for car transportation, looking up for a new house etc is not going to be easy.
I remember when I was moving from Kolkata to Bangalore; I was quite concerned about the safety of my goods, timely delivery, what if a few boxes go missing and so on. These are the obvious concern one would have, apart from the overall cost of relocation. Since this was the first time I was doing a interstate house relocation, I did not even budget for the post moving expense like finding a new house, admitting my kids to  a new school and other such expenses.
Apart from other common concerns, overall relocation cost is always going to be matter of concern. Who don't want to save when there is a possibility?
Since I had to bear the entire cost of moving, I was even more concerned and hence started looking for ways to save money on interstate house relocation. I ended up paying a little more than what could have been the fair price for interstate house relocation from Kolkata to Bangalore, but then this was the first time I was relocating to a different state. I had moved my house locally a couple of times in Kolkata but that is way less complicated. Trust me, interstate house relocation in India can get tricky at times.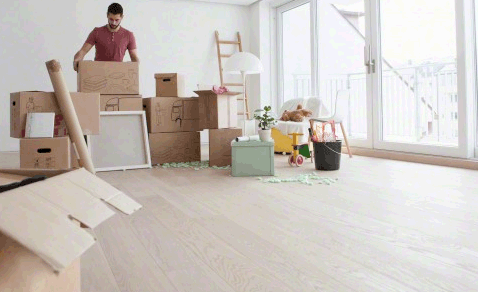 I am sure, given a chance, all of us would like to save extra while relocating and I was no different. And if you are planning to do interstate house relocation and concerned about the costs of shifting, then you may like to check this post.
I am going to share a few practical tips that will help you save extra on interstate house relocation.
Best ways to save money on interstate house relocation in India
Usually we end up hiring movers and packers agencies who offer interstate house shifting services and that's probably the best choice for most of us. Home shifting is not a do it yourself thing, unless you are young, have the time and resources to manage everything and feel excited about experiencing it all.
Since, I always take professional helps from the experts; I assume you will be hiring movers and packers. But the points discussed here, can be of good helps even if you plan to do it all on your own.
Plan everything well in advance
Planning is essential in all cases, whether it is for hosting an event or for relocation activities. If you plan early you'll be able to save a lot! How? Well, there are many ways in which pre planning can help, such as you'll be able to see how many goods are there and which type of goods are there, what kind of packing may be required etc. Another benefit of starting early is you will have the time to bargain and find movers are willing to offer better rates.
In my case, I moved within 3-4 days and ended up grabbing the first mover I contacted because I was literally running out of time and did not had the opportunity to negotiate.
Compare rates of multiple movers
That takes me to the point umber two which is, always compare few movers and packers services. Usually there are a lot of factors and rates could easily vary between 10 to 25% in some cases. If you don't want to end up paying more and want to cut the cost of interstate house relocation, you can't ignore this point. When you compare rates from a couple of movers, you get the power to negotiate and time to look for more options. This power to negotiate and explore next best option can help you save more on interstate house relocation easily.
Also, just imagine what happens if a mover has booked the goods to move from Kolkata to Bangalore, but there are not enough good to fill the truck. If the same mover can find another customer who also wants to move from Kolkata to Bangalore, naturally, the cost of transportation can be divided and if you are lucky to get matched with such movers, they will pass on the benefits to you?
For instance, if you don't have full load of goods, you can easily send your goods in a shared truck and that will naturally cost you less than if you book the entire truck. Obviously there are benefits and disadvantages and also a little bit of luck, but since you are starting early, chances are high to get lucky.
Use returning truck for transportation?
In case, you plan to do the packing and shifting on your own instead of using movers packers services, you should compare rates from a couple of trucking companies. That way you will get a good idea of average cost of transportation and no one can fool you.
Also check if you can find a returning truck. Only after reaching Bangalore I realized there are plenty of trucks that go from Bangalore to Kolkata and they usually look for loads. If you can manage such means of transportation, you can easily save some 30% or more.
Over to you
Due to increase in competition between movers, rates are already very competitive, but still there are ways to save a little mover on interstate house relocation. That's possible when you plan everything well in advance, compare rates from a few agencies and see if you can manage to reduce the cost of transportation. Here are few more tips that will help you save more on home shifting services. How did you managed to keep the overall cost of interstate house relocation low? Feel free to share your tips and ideas.
Happy relocation!